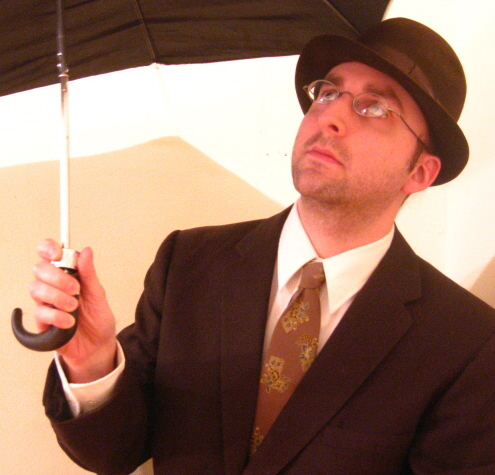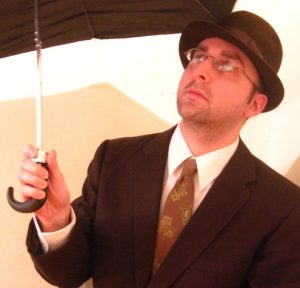 Smart Politics is authored by Dr. Eric J. Ostermeier (Ph.D., University of Minnesota, Department of Political Science, 2006; J.D., The University of Michigan Law School, 1995).
Dr. Ostermeier pioneered data journalism with the launch of Smart Politics more than a decade ago by imagining a new method to address the political news of the day – blending meticulous, original research with creative collection and application of data, situated in a historical context.
A nationally recognized expert on campaigns, elections, and political history, Dr. Ostermeier has been interviewed several hundred times about his research and for his political analysis across dozens of national and international news outlets. His research has been featured and cited several thousand times in broadcast, print, and digital media reports as well as in an array of books and journal articles.
Dr. Ostermeier's research at Smart Politics has been featured in scores of national and international publications such as ABC News, Associated Press, The Atlantic, BBC, Bloomberg, Business Insider, BuzzFeed, CBS News, Christian Science Monitor, CNBC, CNN, Comedy Central, Congressional Quarterly, Daily Beast, Daily Caller, Daily Mail, The Economist, FOX News, Globe and Mail, Governing, The Guardian, The Hill, Investor's Business Daily, Libération, MSNBC, Ms. Magazine, National Journal, National Public Radio, National Review, NBC News, New Republic, News Hour, Newsweek, New York Times, PBS, POLITICO, Pravda, Reuters, Slate, Time, UPI, USA Today, U.S. News & World Report, Wall Street Journal, Washington Post, Washington Examiner, Washington Times, and Weekly Standard.
Dr. Ostermeier's reports at Smart Politics are a staple for local news outlets across the country seeking original, data-based reporting and analysis about politics and campaigns in their communities such as the Anchorage Daily News, Atlanta Journal Constitution, Austin American-Statesman, Baltimore Sun, Bangor Daily News, Boston Globe, Charleston Daily Mail, Charlotte News & Observer, Chicago Sun Times, Chicago Tribune, Cincinnati Enquirer, Cleveland Plain Dealer, Columbus Dispatch, Dallas Morning News, Denver Post, Deseret News, Des Moines Register, Detroit Free Press, Detroit News, Hartford Courant, Honolulu Star Advertiser, Houston Chronicle, Idaho Statesman, Indianapolis Star, Kansas City Star, Las Vegas Review Journal, Los Angeles Times, Louisville Courier Journal, Miami Herald, Milwaukee Journal Sentinel, Minneapolis Star Tribune, Minnesota Public Radio, New York Daily News, New York Magazine, New York Observer, Omaha World Herald, Oregonian, Palm Beach Post, Philadelphia Inquirer, Pioneer Press, Pittsburgh Post Gazette, Reno Gazette Journal, Sacramento Bee, Seattle Times, Spokesman-Review, Star-Ledger, Tampa Bay Times, Tennesseean, and Wisconsin State Journal.
True to its non-partisan credo, Smart Politics' fact- and data-based reporting has been cited by commentators and news outlets from the left (Daily Kos, Huffington Post, Media Matters, Mother Jones, The Nation, Rachel Maddow, Talking Points Memo), to the right (American Spectator, Ann Coulter, The Blaze, Breitbart, Hot Air, Laura Ingraham, Neil Boortz, Red State, Rush Limbaugh, Sean Hannity, Town Hall), and in outlets promoting alternative parties (Ballot Access News, Independent Political Report, Reason, Third Party and Independent Daily).