MN Senate: New HHH Poll Also Finds Double-Digit Lead for Klobuchar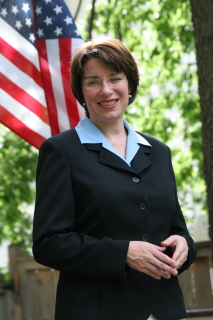 Excerpts from a report by the Center for the Study of Politics and Governance on its new poll on the Minnesota race for U.S. Senate:
The Democratic Party nominee for U.S. Senate, Amy Klobuchar, holds a commanding advantage over the Republican Party nominee, Mark Kennedy, according to a Humphrey Institute survey of 1,023 Minnesota likely voters in the week following the primary. Kennedy's campaign is being badly hurt by President George Bush's unpopularity and by deep concerns about the direction of the country and state. Klobuchar is strongly benefiting from extraordinary concern over Iraq and a huge lead among women voters even as she holds her own among men. The issue of terrorism works strongly for Kennedy but it is not playing a dominant role in voters' minds as they weigh the country's challenges. Kennedy's difficulties are not at this time pulling down Republican Tim Pawlenty in his bid for reelection as Governor. Voters who support Klobuchar are crossing party lines to support Pawlenty. The survey was conducted between September 13 and 18, 2006.
Large Lead for Klobuchar: The Democratic Party nominee leads Kennedy, 52 percent to 36 percent. In a reversal of the normal pattern, Republican support for Kennedy is weaker than Democratic support for Klobuchar: 14 percent of Republicans have drifted from Kennedy compared to 8 percent who have wandered from Klobuchar. Adding to Kennedy's difficulties, he is trailing Klobuchar by 22 points among independents (49 to 27).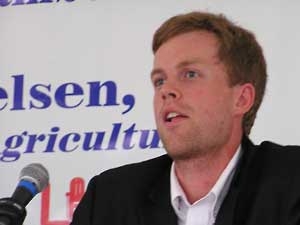 Independent Party candidate Robert Fitzgerald is receiving support from 7 percent of Minnesota likely voters. He faces several challenges. He is currently lagging behind Kennedy and, especially, Klobuchar in winning over independent voters.
Bush Baggage: President Bush's unpopularity and voter concerns about challenges facing Minnesota and nation are weighing down Kennedy's campaign. Among the 60 percent who disapprove of the President's overall job performance, 77 percent favor Klobuchar. On Iraq, 62 percent disapprove of the President's handling of the War (50 percent of them strongly disapprove) and 76 percent of these voters support Klobuchar.
The Political Cost of the Iraq War: Iraq is the preeminent issue facing the country in the minds of likely voters and Klobuchar holds a commanding advantage on it. When asked to identify the single most important national issue, nearly half (45 percent) identify the War in Iraq.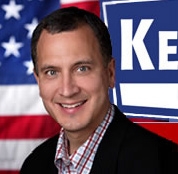 Kennedy's political problem is that on the preeminent national issue on the minds of voters (Iraq), voters much more strongly support Klobuchar. Among the large plurality identifying Iraq as the single most important national issue, 67 percent support the Democrat and only 23 percent favor Kennedy. Kennedy holds an even larger advantage on terrorism (72 percent to 21 percent) but voters are substantially less concerned about it 5 years after the 9/11 attacks.
The Gender Gap: Kennedy is suffering from a huge deficit among women voters. Although Democrats often do better among women, Klobuchar has an unusually large 26-point advantage (59 to 33). Even among men (who tend to support Republican candidates), Klobuchar enjoys a small lead.