McCollum Stands Alone in Support of Obama's Afghan War Policy Among U.S. House's Most Liberal Wing
Rep. McCollum is only member of the U.S. House's top 10 percent most liberal members to issue press release backing the President's plan

When DFL U.S. Representative Betty McCollum (MN-04) issued a press release last Tuesday in support of President Barack Obama's Afghan War strategy as outlined in his speech at West Point that evening, she stood alone among the most liberal wing of the Democratic Party in the U.S. House.
A Smart Politics analysis of the U.S. Representatives designated with the Top 10 percent highest liberal voting record in 2008 by National Journal finds McCollum is the only member to publicly give strong support to Obama on the surge of troops in the President's new Afghan War plan.
On Tuesday, Congresswoman McCollum released a statement which read in part:
"Tonight, President Obama did exactly what he told the American people he would do during the campaign – make Afghanistan a priority. I support the President's commitment of additional resources to secure Afghanistan because achieving stability in that region is vital to the security of American families. After eight years of neglect by the Bush Administration, our fighting men and women will finally have the resources they need and a full U.S. commitment to success."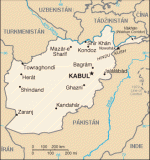 McCollum went on to reiterate her support as co-sponsor of the Share the Sacrifice Act of 2010 (H.R.4130), a bill that would create a temporary surtax to help offset the costs of the Afghan conflict. "Shared sacrifice means not only committing to fight a war but also committing to pay for it," McCollum stated.
McCollum's statement supporting a bigger U.S. footprint in Afghanistan is not new for the 5-term Representative from St. Paul. In early 2007, the Congresswoman spoke at the Humphrey Institute at the University of Minnesota calling for more involvement and aid to the beleaguered country.
But McCollum's stance is unique when situated against those of her fellow liberal colleagues in the House.
Representative McCollum was one of 23 Democrats whose composite vote record, as tabulated by National Journal, comprised the Top 10 percent most liberal members in the House for 2008.
Twenty-two of these members are still in the House in 2009 (Hilda Solis from California's 22nd District, became the Secretary of Labor), and none of them, save McCollum, issued press releases backing Obama's plan. In fact, many have taken public stances against their President's Afghan War strategy.

David Obey (WI-07), one of the senior and most influential members of the U.S. House, and chair of its Appropriations Committee, issued a critical statement that read in part, "A policy that is not sustainable is no policy at all; it is a hail marry [sic] pass that even Brett Favre would be highly unlikely to complete."
Here is a sampling of the rhetoric coming from the Democratic Party's most liberal wing in the U.S. House about the Afghan War and President Obama's plan:
Tammy Baldwin (WI-02): "In 2001, I voted to authorize the use of force to bring to justice those responsible for the 9/11 terrorist attacks. I believe our current actions in Afghanistan and President Obama's proposal for moving forward bear little resemblance to that original, narrowly-focused mission. I cannot endorse a military surge in Afghanistan and Pakistan. It's time for our troops to come home." (12/1)
Jim McGovern (MA-03): "Unfortunately, on the issue of troop levels in Afghanistan, I believe the President has reached the wrong conclusion. Sending 30,000 more U.S. troops to Afghanistan will make it 30,000 times harder to extricate ourselves from this mess. If our fight is with al-Queda, then we're in the wrong country. They have moved to Pakistan." (on U.S. House floor, 12/4/09)
George Miller (CA-07): "I remain very skeptical that sending additional troops is in the best interests of our country or our service men and women." (12/1/09)
Raul Grjalva (AZ-07): ""We have no clear agenda there, and Americans are dying to prop up an Afghan government that has no credibility with its own people. This is an immoral, aimless and unjust war, and it should end now." (11/25/09)
Grace Napolitano (CA-38): "We need to bring our soldiers home to their families. As in Iraq, and now in Afghanistan, we are pumping money halfway across the world while our own economy remains in a deep recession. Our local communities are trying to stabilize their housing markets, get loans to small businesses, and create opportunities for those looking for work, and funding that could be supporting their efforts is going overseas. We can help the Afghanis stand on their own, but we do not need to send more troops and we do not need to spend billions more dollars when we have our own problems here at home." (12/1/09)
Louise Slaughter (NY-28): "What I would have preferred to hear from the President is how he will bring our forces home within the next year. I see no good reason for us to send another 30,000 or more troops to Afghanistan when we have so many pressing issues – like our economy – to deal with in this country. The U.S. government is already spending $3.6 billion a month on the war in Afghanistan. Sending an additional 30,000 troops will cost an extra $30 billion a year, which works out to roughly $1 million per soldier or Marine. The people who are complaining about the cost of health care reform should be more concerned about how much we are continuing to spend on these wars in Afghanistan and Iraq." (12/2/09)
Jesse Jackson, Jr. (IL-02): "I consider myself one of the President's men. But, I'm deeply skeptical about his plan. I hope and want to be convinced that it will work. After all, our mission's success depends on having a credible, reliable and responsible Afghan government as a partner. It also will require finding the tens of billions of dollars more to sustain the effort at a time of rising unemployment and high economic anxiety here at home." (12/1/09)
Mike Honda (CA-15): "What is needed now, more than an American surge, is an Afghan surge…What is needed now is not about 'more troops' but 'better strategies' to build the country's capacity. What is needed now is a timeline for troop withdrawal, sending a message that (the) U.S. supports Afghan sovereignty and independence." (Washington Times, 12/1/09)
Jackie Spier (CA-12): "I still have serious concerns about our involvement in Afghanistan and, despite the President's reassurances to the contrary, I think the comparison to Vietnam is a valid one. Like many Americans, I am still unclear on what our mission is and what will constitute success. I believe that Congress should have the opportunity to vote on the $30 billion required to fund this surge prior to troops being deployed and, if we decide to move forward, find an appropriate means by which to pay for it." (12/4/09)
Sheila Jackson Lee (TX-18): "Although I do not agree that sending additional troops to Afghanistan is the best and most effective strategy to provide for the stability of Afghanistan, I respect and admire the President's thorough deliberation and thoughtful articulation of his decision…I am concerned about the cost of sending additional troops, as well as the effect that a larger presence in Afghanistan will have on troop morale. The White House estimates that it will cost $1 million per year for each additional soldier deployed, and I believe that $30 billion would be better spent on developing new jobs, and fixing our broken healthcare system…Ultimately, we in Congress must decide what is in the best interest of the American people. At this time, I remain unconvinced that the projected gain from sending 30,000 additional troops to Afghanistan is the best use of $30 billion." (12/1/09)
David Obey (WI-07, Chair Appropriations Committee): "In Afghanistan, the situation is even bleaker…The problem with increasing the number of troops is that we become the lightening rod, and our presence runs the risk of inciting more anti-American sentiment that can become a recruiting tool for the very forces we seek to curtail. The threat to the American homeland is posed by Al Qaeda, not by the loosely-defined Taliban. Yet the more U.S. troops we send to Afghanistan to fight the insurgency, the more we risk hardening them into an implacable enemy…The second issue is whether we should in fact engage in the kind of counter-insurgency nation-building that the General is apparently proposing. Intellectually, that might be the most coherent approach; but if we do not have the tools to accomplish it, that policy would be futile. And my honest assessment is that we don't. Our primary tool, the Afghan government, is bordering on the useless in that regard….And there is a third disadvantage to this approach. Because it would drain the spirit of the country over that long period of time as well as draining the U.S. treasury, it would devour virtually any other priorities that the President or anyone in Congress had. (from Rep. Obey's Statement on U.S. Policy in Afghanistan and Pakistan)
Several of the most liberal members of the U.S. House did not issue a press release on the Afghan plan: Keith Ellison (MN-05), Robert Brady (PA-01), John Olver (MA-01), Linda Sanchez (CA-39), John Tierney (MA-06), Nydia Velazquez (NY-12), Barney Frank (MA-04), Richard Neal (MA-02), Edward Markey (MA-07), and Lucille Roybal-Allard (CA-34).
Each of these 22 Representatives who had a composite liberal vote ranking in the Top 10 percent also were each ranked in the Top 15 percent most liberal based on their voting record on foreign policy, according to National Journal.
National Journal Vote Rankings: Most Liberal U.S. House Members, 2008
Representative

District

Composite

Foreign policy

Robert Brady

PA-01

93.2

92

Raul Grijalva

AZ-07

93.2

92

Betty McCollum

MN-04

93.2

92

George Miller

CA-07

93.2

92

Grace Napolitano

CA-38

93.2

92

John Olver

MA-01

93.2

92

Linda Sanchez

CA-39

93.2

92

Louise Slaughter

NY-28

93.2

92

Hilda Solis

CA-32

93.2

92

Jackie Speier

CA-12

93.2

92

John Tierney

MA-06

93.2

92

Nydia Velazquez

NY-12

93.2

92

Tammy Baldwin

WI-02

90.7

85

Keith Ellison

MN-05

90.7

85

Barney Frank

MA-04

90.7

85

Mike Honda

CA-15

90.7

85

Jesse Jackson, Jr.

IL-02

90.7

85

Sheila Jackson Lee

TX-18

90.7

85

Jim McGovern

MA-03

90.7

85

Richard Neal

MA-02

90.7

85

Ed Markey

MA-07

90.0

92

David Obey

WI-07

90.0

92

Lucille Roybal-Allard

CA-34

90.0

92
Source: National Journal 2008 vote rankings. Scores in the "composite" (economic + social + foreign policy scores) and the foreign policy columns indicate that the U.S. Representative was more liberal than that percent of his or her House colleagues on the key votes in that issue area during 2008.
Follow Smart Politics on Twitter.