Minnesota U.S. Representatives Silent on Illegal Immigration on Campaign Websites
Delegation campaign websites largely silent on issue as support to adopt Arizona's anti-illegal immigration law eclipses 60 percent in Minnesota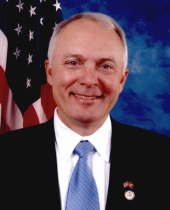 With Arizona's new immigration law SB 1070 set to go into effect later this week, politicians and activists from around the country – on both sides – have mobilized around the hot-button issue.
But 1,000 miles northeast of the Grand Canyon State, Minnesota's U.S. Representatives are largely steering clear of illegal immigration, at least on their campaign websites, despite strong support for the Arizona law in the Gopher State.
A Smart Politics analysis finds that no one from the state's eight-member U.S. House delegation addresses the Arizona law on their campaign websites, and just one representative, DFLer Keith Ellison, even mentions immigration as one of his campaign issues.
Smart Politics recently profiled Minnesota's support for Arizona's immigration law and the general principles behind it – support which has now increased over the past two months.
In late May, Rasmussen found 53 percent of Minnesotans favored passage of Arizona's law here in the Gopher State, with 34 percent opposed.
In a new Rasmussen poll conducted a week ago of 500 likely voters in Minnesota, 62 percent are now in support of such a measure, with just 27 percent opposed.
But while several of Minnesota's U.S. Representatives have taken strong public stands on the Arizona issue, they are not doing so on their campaign websites.
For example, both Republicans Michele Bachmann and John Kline recently signed an amicus brief – along with more than six dozen other members of the House – in support of the State of Arizona in the lawsuit it faces from the Obama administration.
But neither Bachmann, Kline, or fellow GOPer Erik Paulsen even mention immigration, let alone the Arizona law, on their campaign sites.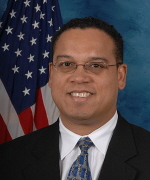 The only Representative who addresses immigration is two-term DFLer Keith Ellison, who lists immigration reform as one of 11 topics under "Civil and Human Rights" on his site. Ellison lays out his views thusly:
"Keith supports comprehensive immigration reform such as the STRIVE Act that includes four components: a clear path to citizenship to those who are already in the U.S. working and paying taxes; expedited process for family reunification; workable employment verification system with strict penalties for employers who knowingly hire undocumented immigrants. Keith also supports the Dream Act, which would increase access to higher education for the children of foreign-born workers."
Curiously, despite only one of Minnesota's U.S. House members focusing on immigration on his or her campaign website, four Representatives hit on the issue – to varying degrees – on their official Congressional sites.
For example, under "Defending Our Homeland" (one of eight main issues on his U.S. House site), Congressman Paulsen hints at the immigration issue in the context of his support for a strong national defense:
"A strong defense includes strong law enforcement, secure borders, a strong military and vigorous intelligence services." (emphasis added)
Michele Bachmann, meanwhile, highlights immigration as one of 10 issues on her official U.S. House site, and carves out her clear opposition to amnesty, her desire to secure America's borders, and her view that the federal government should enforce the laws already on the books.
This placement suggests Congresswoman Bachmann, one of the most prominent Republican figures in Congress, believes it is important for her to emphasize her opposition to illegal immigration on the national stage through her U.S. House site, but not in her 6th CD reelection campaign per se (perhaps given her district's 1,000+ mile distance from the Mexican border).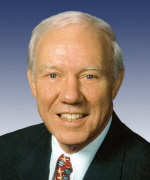 On the DFL side, Ellison reiterates on his official U.S. House website the same views delineated on his campaign site, while senior delegation member Jim Oberstar highlights immigration as one of nine general issue categories on his House site under "Homeland Security, Immigration & Defense".
The 18-term Congressman takes the following position:
"The current immigration system needs reform. There are an estimated 12 million undocumented, illegal aliens inside the United States. These include people who overstay their visas, sneak across the border, and enter the U.S. based on fraudulent documents. I believe it is possible to create much-needed meaningful reform of our nation's immigration policies that would enhance of domestic security, meet the demonstrated needs of industries and agriculture that depend upon immigrant labor, and not punish those immigrants who have followed existing immigration rules and laws."

Representatives Tim Walz, Betty McCollum, Collin Peterson, and John Kline do not highlight the issue of illegal immigration on their official U.S. House sites.
While the economy is still of paramount concern to most Minnesotans, it will be interesting to see if the attention paid to immigration on the campaign trail by the state's U.S. Representatives eventually begins to rise, as support for the Arizona law mounts across the Gopher State.
Follow Smart Politics on Twitter.