And the Leader in Minneapolis Campaign Fundraising Is…Maureen Reed?
Former 6th CD DFLer who suspended her campaign more than two months ago has still raised the most money from Minneapolis residents of any U.S. House candidate this election cycle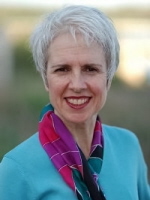 This is the third in a series of reports on campaign fundraising in Minnesota U.S. House races. Previous reports examined which 6th CD candidate was raising more in-state money and which 6th CD candidate was receiving more contributions from Minnesota political elites.
Although its population of just shy of 400,000 is approximately 7.3 percent that of the entire state, the City of Minneapolis does wield a much bigger punch when it comes to fundraising for political candidates.
While the City of Lakes is not the per capita leader in money contributed to candidates (see a future installment in this series on this topic), Minneapolis does contribute a disproportionate share.
A Smart Politics analysis of more than 14,500 itemized contributions to U.S. House candidates statewide, finds that with $1,047,405 in such donations through July 21, 2010, Minneapolis residents account for 19.6 percent of all such donations raised throughout the Gopher State ($5,344,913), or a 2.7 times higher rate than its population.
Given the prevalence of large corporations headquartered in Minneapolis and the Greater Metro region generally, it is natural that the individuals who run these corporations will make big donations to political campaigns disproportionately from this area.
However, a Smart Politics analysis of funds raised through the first 567 days of the current election cycle finds that the candidate who has received the most itemized individual contributions from Minneapolis is…Maureen Reed?
Despite dropping out of her 6th CD race against Tarryl Clark in early June for the right to challenge Michele Bachmann in November, Reed has received nearly 1 in 5 dollars Minneapolis residents have given to all DFL and GOP U.S. House candidates in this election cycle through July 21st.
But first, let's take a step back.
It should not come as a surprise that a DFLer leads the way for contributions gathered from Minneapolis residents. The 5th CD – which is mostly comprised of the City of Minneapolis – voted 74.1 percent for Barack Obama in the 2008 presidential election, as well as 70.9 percent for DFLer Keith Ellison in the U.S. House race.
Overall, of the nearly $1.05 million in funds donated to U.S. House candidates from Minneapolis this election cycle, $758,457 have been given to DFLers (72.4 percent), with $288,893 to Republicans (27.6 percent).
In short, partisan giving from Minneapolis is virtually dead even with partisan voting.
The vast majority of this money, however, is not going to candidates in the 5th Congressional District race. And for good reason.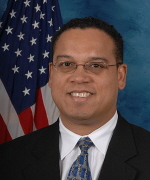 Keith Ellison won the 5th CD by 48.9 points in 2008 – which was the largest margin of victory posted by a one-term U.S. House incumbent in the history of the Gopher State and the second largest victory margin of all-time in the district.
Without a competitive race in the 5th to get behind, Minneapolis residents have therefore turned their pocketbooks out to candidates in other districts – particularly the 6th CD.
Through late July, over $469,000 of the $1.05 million in itemized individual contributions from Minneapolis has been directed to candidates in Michele Bachmann's 6th CD, or 44.8 percent.
This is more than twice the amount of the next closest districts, the 1st CD ($200,071; 19.1 percent) and 3rd CD ($175,443; 16.8 percent), and is more than six times the amount spent on candidates in the 5th ($74,130; 5.7 percent).
Overall, candidates in the 6th CD race have received more money from Minneapolis residents than all candidates in the 2nd, 3rd, 4th, 5th, 7th, and 8th districts combined.
Delivering over 61 percent of funds to the 6th and 3rd CDs makes particular sense for DFLers, as those were the two most competitive races in the state in 2008, with Republicans Bachmann and Erik Paulsen winning by 3.0 and 7.6 percent respectively.
Donating nearly 20 percent of contributions to 1st CD candidates also makes sense both for Democrats and Republicans – as Tim Walz is considered the most vulnerable DFLer in the Gopher State of the delegation's five safe seats.
Itemized Individual Contributions by Minneapolis Residents to U.S. House Candidates by Congressional District
District

Funds

Percent

2008 MoV

6

$469,066

44.8

3.0

1

$200,071

19.1

29.6

3

$175,443

16.8

7.6

5

$74,130

7.1

48.9

2

$59,240

5.7

14.7

4

$53,900

5.1

37.1

8

$13,950

1.3

35.5

7

$1,550

0.1

44.5

Total

$1,047,405

100.0
Contributions through July 21, 2010. FEC Data compiled by Smart Politics.
But what is perhaps most curious about all the money that has been thrown into the 6th CD race from Minneapolis to date is that the candidate who has received the most is no longer even in the race.
DFLer Maureen Reed, who suspended her campaign in early June a couple months after losing her party's endorsement to State Senator Tarryl Clark, has received $202,666 from Minneapolis residents – more than candidates from both parties combined for any of the other seven congressional districts in the Gopher State.
Reed has received 19.3 percent of all itemized contributions from Minneapolis residents this election cycle – just edging out Clark, who has received $200,006 during this period, or 19.1 percent.
Although Reed did have a one quarter head start against Clark early in the campaign, her success in receiving financial support in Minneapolis comes even as Clark had outraised her by more than a 2:1 margin through June 2010 for all individual contributions, with $1.79 million to Reed's $882,480.
Although the extremely well-funded Michele Bachmann is outraising Clark within the State of Minnesota as a whole – receiving $1.02 for every $1.00 for Clark – she comes in at a distant 6th in funds received from the deep blue City of Lakes with $66,144, or 6.3 percent of total funds donated.
Ellison, who represents the 5th CD, comes in fifth on the list with $72,140, or 6.9 percent.
Itemized Individual Contributions by Minneapolis Residents to U.S. House Candidates by Candidate
Rank

Candidate

District

Funds

Percent

1

Maureen Reed

6

$202,666

19.3

2

Tarryl Clark

6

$200,006

19.1

3

Tim Walz

1

$168,876

16.1

4

Erik Paulsen

3

$141,234

13.5

5

Keith Ellison

5

$72,140

6.9

6

Michele Bachmann

6

$66,144

6.3

7

Betty McCollum

4

$52,600

5.0

8

John Kline

2

$47,340

4.5

9

Randy Demmer

1

$31,195

3.0

10

Jim Meffert

3

$26,450

2.5

11

Jim Oberstar

8

$13,950

1.3

12

Maureen Hackett

3

$7,759

0.7

13

Dan Powers

2

$6,900

0.7

14

Shelly Madore

2

$5,000

0.5

15

Joel Demos

5

$1,680

0.2

16

Collin Peterson

7

$1,550

0.1

17

Teresa Collett

4

$1,300

0.1

18

Barb Davis White

5

$310

0.0

19

Elwyn Tinklenberg

6

$250

0.0

Total

$1,047,405

100.0
Contributions through July 21, 2010. FEC Data compiled by Smart Politics.
Follow Smart Politics on Twitter.