When Alaska and Delaware Come Full Circle
Republican Party leaders and Tea Party Express rail against Murkowski's write-in bid whilst supporting O'Donnell who similarly launched '06 write-in campaign after GOP primary loss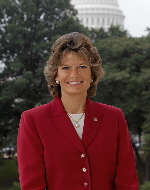 Though separated by more than 3,000 miles and perhaps by an even greater distance in their social and political cultures, the political fates of the States of Alaska and Delaware are nonetheless becoming more and more intertwined as the nation sprints toward Election Day.
It all began in Alaska on the evening of August 24th – which would be August 25th in Delaware – when it became clear that challenger Joe Miller was leading two-term incumbent Lisa Murkowski in the returns to become the GOP U.S. Senate nominee.
Murkowski conceded one week later to Miller, who was endorsed by the Tea Party Express as well as Sarah Palin.
Buoyed by Miller's victory, the Tea Party Express then set their sights on Delaware's September 14th GOP race between nine-term U.S. Representative Mike Castle and 2008 nominee Christine O'Donnell.
The organization put staffers on the ground, ran phone banks, put up ads on the television and radio airwaves, and thus laid the groundwork for another Sarah Palin endorsement – which came on September 9th – en route to a six-point O'Donnell victory.
But here's where things get interesting.
For nearly three weeks after conceding her primary loss, the political fate of Senator Murkowski remained in doubt until she announced last Friday that she would launch a write-in campaign to win a third term.
That decision has engendered harsh criticism from Republicans, as Party support had coalesced around the upstart Miller over the past month.
For example, Republican Senatorial Campaign Committee Chairman John Cornyn stated, "Voters spoke when they nominated Joe Miller and I am deeply disappointed in Senator Murkowski's decision to ignore that message…The NRSC stands firmly behind Joe Miller's nomination and we'll ensure he has all the resources he needs to win this November."
Sarah Palin called Murkowksi's decision "futile," as have conservative columnists such as Stephen Hayes of the Weekly Standard.
Reaction from the Tea Party Express was particularly harsh:
"Lisa Murkowski just doesn't get it. Part of the voter frustration with her was the sense of entitlement she has had for the Senate seat gifted to her by her father. Apparently Lisa Murkowski is not done playing with the toy her daddy gifted to her in 2002. The problem is, this isn't a toy that a father gives to his daughter. It's a U.S. Senate seat that belongs to 'We The People' and the people have spoken and already rejected Murkowski's candidacy in 2010."
From these comments, it would seem that the GOP and Tea Party Express take a firm stand to support its candidates who win the party's primary election, and against those who do not accept defeat and subsequently challenge such nominees with write-in campaigns in the general election.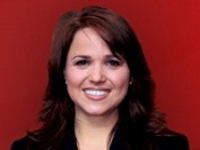 However, the Republican and conservative voices who are decrying Murkowksi's decision are now backing Christine O'Donnell – the very same candidate who, after losing her 2006 U.S. Senate Republican primary bid, decided to launch a write-in campaign in the general election that November.
Moreover, O'Donnell's 2006 primary loss was much more decisive than Murkowski's – coming in a distant third place out of three candidates with only 17.4 percent of the vote, behind Jan Ting (42.5 percent) and Michael Protrack (40.1 percent).
Murkowski, meanwhile, lost her 2010 primary race to Miller by just 1.8 points, 50.9 to 49.1 percent.
O'Donnell then went on to receive over 11,000 write-in votes in the 2006 general election, notching 4.4 percent of the vote, ahead of Libertarian William Morris (1.1 percent), but behind Democratic incumbent Tom Carper (67.0 percent) and Ting, the Republican nominee (27.4 percent).
O'Donnell's 2006 write-in campaign, while not having any effect on the outcome of the election – Carper won by 39.6 points – nonetheless was quite noteworthy.
O'Donnell notched not only the best ever showing for a write-in candidacy since popular vote elections were first introduced in Delaware nearly 100 years ago, but also the third best performance by a candidate who was not a major party nominee out of 34 such elections in state history.
Only the 1936 candidacy of former U.S. Congressman Robert Houston as an independent-Republican (5.4 percent) and Hiram Burton's 1916 run on the Progressive ticket (4.6 percent) eclipsed O'Donnell's 2006 write-in bid.
Strongest Performances in Delaware U.S. Senate Elections for Third Party and Write-In Candidacies
Year

Candidate

Party

Percent

1936

Robert Houston

Independent-Republican

5.4

1916

Hiram Burton

Progressive

4.6

2006

Christine O'Donnell

Write-in

4.4
Data compiled by Smart Politics.
And so now the Tea Party Express, many of its like-minded conservatives, and a good deal of the Republican Party and its officeholders, have put themselves in a position in 2010 in which they are backing one Republican candidate in O'Donnell who had previously rejected the voice of GOP voters by running a write-in campaign after a primary loss, and criticizing another in Murkowski for doing the very same.
The fact that the 2010 Alaskan Senate race will be infinitely more competitive for the GOP than the 2006 Delaware contest is a point not lost on the aforementioned Murkowski critics, nor on Smart Politics.
Follow Smart Politics on Twitter.