Bachmann's Potential Presidential Pathway Not Well-Trodden
Only one sitting member of the U.S. House has been elected president in history (Garfield); only three presidents have been elected with U.S. Representative as the highest elected office attained on their resume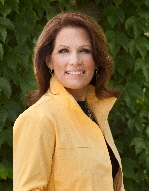 In a day that was meant to be John Boehner's – elected Speaker of the House for the 112th Congress Wednesday afternoon – word of Michele Bachmann's potential 2012 presidential aspirations detracted a bit from the Boehner fanfare on the GOP side of the aisle.
Congresswoman Bachmann's feeler has, of course, created buzz around the country as well as critiques from the left, many of whom believe she has no chance to win because of her conservative political ideology.
But if Bachmann does officially put her hat in the ring in the coming months, she would not only become a rare female presidential candidate from a major political party, but also a Representative attempting to achieve something that has not been accomplished in more than 130 years.
A Smart Politics analysis finds the last time a career politician won the presidency with U.S. Representative as the highest level of elected office attained on their resume was 1880, when Republican James Garfield became the 20th President of the United States.
Garfield is one of just three presidents in history, along with James Madison and Abraham Lincoln, who took their pathway to the presidency through the U.S. House as their highest political stepping-stone of elected office.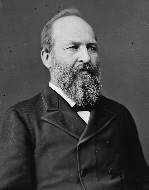 More importantly, Garfield is the only president in history who launched a successful presidential campaign while serving in the House of Representatives.
(Garfield was also elected to the U.S. Senate earlier in 1880, but never served in the upper chamber having won the presidency that November).
Unlike Bachmann, however, Garfield had nearly two full decades of service in the U.S. House (1863-1881), and had held several key committee assignments, such as Chairs of the Appropriations, Banking and Currency, and Military Affairs Committees.
James Madison, the nation's 4th President, served in the House of Representatives from the Commonwealth of Virginia for eight years (1789-1797) prior to being appointed Secretary of State by Thomas Jefferson in 1801.
Madison served as Secretary of State for both of Jefferson's terms before winning the presidential elections of 1808 and 1812.
The only other president whose political history suggests Bachmann's potential US House-to-the-White-House strategy is possible is Abraham Lincoln, the nation's 16th President.
Lincoln served for one term as a Whig in the U.S. House from Illinois, from 1847-1849, although that was more than a decade before his successful presidential run.
This is not to suggest that those who have served in the U.S. House are unlikely to become president. In fact, more than one-third (13) of the 38 different elected presidents in history served in the U.S. House at some point prior to their presidential win:
· James Madison, from Virginia's 5th and 15th CDs (1789-1797)
· Andrew Jackson, from Tennessee's at-large seat (1796-1797)
· William Henry Harrison, from Ohio's 1st CD (1816-1819)
· James Polk, from Tennessee's 6th and 9th CDs (1825-1839)
· Franklin Pierce, from New Hampshire's at-large seat (1833-1837)
· James Buchanan, from Pennsylvania's 3rd and 4th CDs (1821-1831)
· Abraham Lincoln, from Illinois' 7th CD (1847-1849)
· James Garfield, from Ohio's 19th CD (1863-1881)
· William McKinley, from Ohio's 16th, 17, 18th, and 20th CDs (1877-1884, 1885-1891)
· John Kennedy, from Massachusetts' 11th CD (1947-1953)
· Lyndon Johnson, from Texas' 10th CD (1937-1949)
· Richard Nixon, from California's 12th CD (1947-1950)
· George H.W. Bush, from Texas' 7th CD (1967-1971)
Of course, there have been a handful of presidents – some military heroes – who never served in any elected office before winning the presidency: Dwight Eisenhower (General of the U.S. Army), Herbert Hoover (U.S. Secretary of Commerce), William Howard Taft (appointed U.S. Solicitor General, U.S. Court of Appeals Judge, Governor of the Philippines, Secretary of War), Ulysses Grant (Commanding General of the U.S. Army), and Zachary Taylor (Major General of the U.S. Army).
One of the obvious reasons U.S. House members have historically had difficulty making a successful leap directly to the White House is due to their lack of national name recognition (and thus the inability to raise money).
This is one problem Representative Bachmann would not have to face.
Congresswoman Bachmann is one of the most well known Republicans on Capitol Hill, raised more money than any other member of the U.S. House by far during the last campaign cycle, and is the founder and unofficial leader of the House Tea Party Caucus.
Regarding her experience to become Commander in Chief – if she decides to make a presidential run – Bachmann would have notched as many years of state and federal legislative experience as Barack Obama had amassed when he announced his candidacy in February 2007.
Bachmann has served for six years in the Minnesota Senate and four years in the U.S. House, while Obama served eight years in the Illinois Senate and two years in the U.S. Senate.
Follow Smart Politics on Twitter.