NBA's Eastern Conference Records Worst Season During Six-Division Era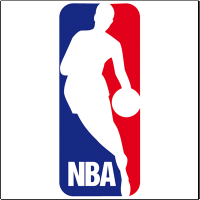 With Wednesday night's games wrapping up yet another season of Western Conference dominance in the National Basketball Association, the Eastern Conference teams set a new low in 2010-2011.
A Smart Politics review of NBA seasonal records finds that Eastern Conference teams recorded their worst collective winning percentage during the 2010-2011 season since the six-division era began in 2004-2005.
Overall, the 15 teams that comprise the Eastern Conference compiled a record of 579 wins and 651 losses, or a .471 winning percentage.
That is a drop of 15 games from 2009-2010 (594-636) and 42 games from 2008-2009 (621-609) – the only season in the newly-configured league in which the East has managed a winning record overall.
The previous record low for the East in the six-division era took place in 2007-2008, when the teams in the Atlantic, Central, and Southeast Divisions notched a 582-648 record (.473).
However, despite a reputation for suiting up inferior teams against the West for several years, the East has managed to take home the championship during three of the last seven seasons (in 2004, 2006, and 2008) – despite performing well under .500 as a conference during each of those years.
Overall, nine teams did not have a winning record in the Eastern Conference in the 2010-2011 season compared to six in the West.
Interestingly, the East is home to the team with the best record in the league this year (Chicago, at 62-20), while the West hosts the team with the worst record (Minnesota, at 17-65).
Chicago actually had a slightly higher winning percentage against the West (.767) than it did against the weaker Eastern Conference (.750).
Since the end of the Michael Jordan era in Chicago after the 1997-1998 championship season, the West has won nine of the last 12 championships.
In 2003-2004, when the NBA was last configured in an imbalanced four-division, two-conference alignment (the East had an extra team), the Eastern Conference had a regular season record of 559 wins and 671 losses, or a .454 winning percentage.
Eastern Conference Regular Season Record During Six Division Era
Season

Won

Lost

Percentage

2010-2011

579

651

.471

2009-2010

594

636

.483

2008-2009

621

609

.505

2007-2008

582

648

.473

2006-2007

583

647

.474

2005-2006

587

642

.478

2004-2005

584

646

.475
Table compiled by Smart Politics.
Follow Smart Politics on Twitter.