Can Haley Barbour End Mississippi's Presidential Drought?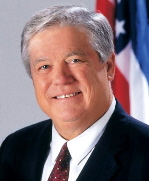 With reports circulating that Mississippi Governor Haley Barbour might officially launch his presidential bid in the coming week or two, the question as to whether a candidate from a state in the deep south like Mississippi can win a major party nomination and the presidency will undoubtedly resurface soon.
The fact that Mississippi has not yet produced a U.S. President to date is not so unusual – the Magnolia State is one of 32 states to fail to do so.
In fact, 28 presidents in U.S. history have come from just six states: Ohio, New York, Virginia, Massachusetts, Tennessee, and Texas.
But not only has a Mississippian never won the White House, the state has not produced a competitive candidate who has been even close to winning a major party nomination across four-dozen presidential elections since statehood in 1817.
A Haley Barbour candidacy would make him the first serious GOP presidential candidate from Mississippi, after a small handful of failed attempts coming on the Democratic side.
Mississippi candidates who launched presidential candidacies and/or received votes during major party convention balloting include:
· Though not a candidate, in 1860 at the first Democratic National Convention in Charleston, South Carolina, Mississippi U.S. Senator Jefferson Davis consistently received 1 to 1.5 votes across the nearly 60 ballots that were conducted before the convention dissolved and reconvened nearly two months later in Baltimore where Stephen Douglas emerged as the nominee with southern delegates holding their own convention and nominating John Breckinridge.
· In 1904, U.S. House Minority Leader and Mississippi favorite son John Sharp Williams landed eight votes on the first and only ballot won by New York's Alton Parker.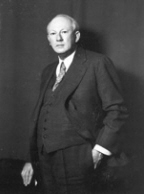 · Twenty years later, in 1924, Mississippi Senator Pat Harrison delivered the keynote speech at the Democratic National Convention – receiving a few dozen votes on the first ballot in both that year as well as in the 1928 convention that nominated compromise candidate John Davis and Al Smith respectively.
· Mississippi Governor and segregationist Ross Barnett received votes at the 1960 convention as a state's rights Democrat.
· In 1980, former Governor Cliff Finch launched a short-lived campaign for the presidency, but failed to gain any traction.
Governor Barbour – former chair of the Republican National Committee – would not be the first former chair in recent decades to launch a presidential bid: Bob Dole (failing in 1980, 1988, and 1996), George H.W. Bush (winning in 1988 and failing in 1980 and 1992), and Jim Gilmore (failing in 2008) all have done over the last 30 years.
Update (3:30 p.m.): Governor Barbour announced Monday he will not be a candidate for president in 2012. The Mississippi drought continues…
Follow Smart Politics on Twitter.