North Dakota Sets Modern Day Record for State's Largest Monthly Dip in Unemployment
North Dakota's -8.3 percent monthly decline in unemployment from March to April is its largest drop over the past 35+ years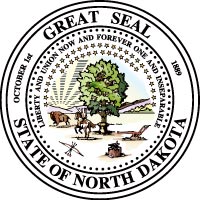 In what is almost becoming an embarrassment of riches, North Dakota not only continues to have the lowest unemployment rate in the nation, but now also just set a modern state mark for the biggest month-to-month decline.
Statewide data released last Friday shows North Dakota's seasonally adjusted unemployment rate declined from 3.6 percent in March to 3.3 percent in April.
A Smart Politics review of U.S. Bureau of Labor Statistics data finds April's -8.3 percent decrease in the jobless rate from the previous month is the biggest since at least January 1976 – a span of 424 months, or more than 35 years.
The previous largest drop in the Peace Garden State's unemployment rate during this span took place in 1997 – falling -6.9 percent statewide from 2.9 percent in August to 2.7 percent in September of that year.
On only three other occasions since 1976 has the state's jobless rate fallen by 4 percent or more: from June to July 1983 (-5.0 percent), from May to June 1983 (-4.8 percent), and from October to November 1993 (-4.7 percent).
North Dakota's current unemployment rate is 0.8 points below its 4.1 percent monthly average over the past 35+ years.
Follow Smart Politics on Twitter.