With Hochul Victory, 1 in 5 Democrats First Entered US House via Special Election
15 percent of current U.S. Representatives (63 members) were first elected by special election including 22 percent of the current Democratic caucus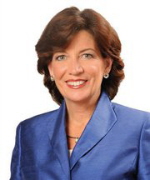 For some, it is the beginning of a short journey lasting less than a term.
For others, it is the start of a long and noteworthy political career in Washington, D.C.
The special election on Tuesday evening for New York's 26th Congressional District adds Kathy Hochul's name to a long list of several hundred representatives who got their start in the nation's lower legislative chamber via special election.
As of today, 15 percent of U.S. Representatives got their start in the House by first winning a special election – or 66 of 433 current members.
A total of 42 Democrats and 24 Republicans currently serving in the House won special elections.
That means 22 percent of the Democratic caucus and 10 percent of the GOP caucus include former winners of special elections.
Many of these veterans of special election contests are notable members of the House:
· Democratic Minority Leader and former House Speaker Nancy Pelosi (CA-08) was elected on June 2, 1987, filling the vacancy caused by the death of Democrat Sala Burton.
· Pelosi's right hand man, Democratic Minority Whip and former Majority Leader Steny Hoyer (MD-05), was elected to the first of his 15 terms on May 19, 1981 to replace Gladys Noon Spellman, whose seat was declared vacant due to an incapacitating illness.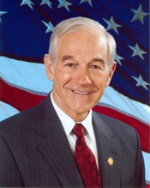 · Republican 2008 and 2012 presidential candidate Ron Paul (TX-14) won his first term by special election to Texas' 22nd CD on April 3, 1976 after the resignation of Democrat Rob Casey.
Paul failed to win reelection to the full term that November but did win his second term in the Election of 1978.
· Democrat John Dingell (MI-15) – who has the record for the longest service in the U.S. House – won the first of 29 terms on December 13, 1955 to fill the vacancy after the death of his father, John Sr., who had been elected to 12 House terms in his own right.
· Republican Don Young (Alaska-AL) won his first of 20 terms in a special election on March 6, 1973 some months after Democrat Nick Begich had been proclaimed dead after his plane disappeared on a campaign flight in October 1972.
Other long-serving members of the House who won their first term in a special election include Democrat Ed Markey (MA-07, 1976), Democrat Gary Ackerman (NY-07, 1983), Democrat Jerry Costello (IL-12, 1988), and Democrat Frank Pallone (NJ-06, 1988).
Other than Paul and Young, Republicans with the longest service that began with a special election are Tom Petri (WI-06, 1979), John Duncan (TN-02, 1988), Ileana Ros-Lehtinen (FL-18, 1989), and Sam Johnson (TX-03, 1991).
Follow Smart Politics on Twitter.