The Quotable Weiner: A Second Look
He said what last month?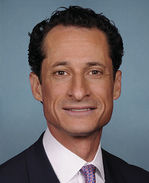 The recent hullabaloo involving a racy photo sent from the account of seven-term Democratic U.S. Representative Anthony Weiner from New York's 9th CD perhaps makes a statement the congressman made last month worthy of a second look:
"We shouldn't release photos of his body just to satisfy the morbid curiosity of conspiracy theorists."
Of course, that comment came from a press release defending President Barack Obama for not releasing the photos of the recently killed Osama Bin Laden.
While the morbid curiosity meter in the press and the public these days might not quite have reached Bin Laden levels yet, there are more than conspiracy theorists who believe Representative Weiner has so far done little to quell the controversy and media chatter surrounding the photo in a story now almost a week old.
Follow Smart Politics on Twitter.