Minnesota Caucuses: Paul Reaches Record High, Romney Nears Record Low
Minnesotans deliver the Texas Congressman his best performance in a GOP primary or caucus over the last two cycles…and Romney one of his worst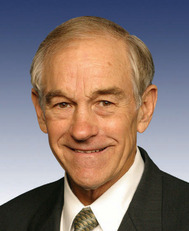 Although no delegates were awarded in the Republican presidential contests Tuesday evening, several interesting developments emerged below the headlines, particularly in Minnesota.
First, by winning the Minnesota caucuses (and the Missouri primary and Colorado caucuses), Rick Santorum avoided becoming the only winner of the Iowa caucuses to fail to carry any other state.
Prior to the 2012 cycle, Democratic and Republican Iowa caucus victors won an average of 26 primaries and caucuses (excluding incumbents who did not face a primary opponent and ran the table unchallenged).
Ron Paul, meanwhile, set a personal best performance as a presidential candidate by winning 27.1 percent of the vote in the Minnesota caucuses.
Paul's previous best mark in a GOP presidential primary or caucus was the 24.5 percent he recorded in the Montana caucuses during his 2008 presidential run.
In 2008, Paul eclipsed the 20 percent mark a total of five times: in the Washington caucuses (21.6 percent), Idaho primary (23.7 percent), Montana caucuses (24.5 percent), Montana primary (21.5 percent), and the North Dakota caucuses (21.3 percent).
Through just eight contests thus far in 2012, Paul has already eclipsed 20 percent in three states: Iowa (21.4 percent), New Hampshire (22.9 percent), and Minnesota (27 percent ).
As for Romney, his numbers took a different turn in Minnesota Tuesday evening.
After turning in a victory in the Gopher State four years ago with 41 percent of the vote, the former Massachusetts governor won only 16.9 percent this time around.
This marks the third worst Romney showing out of 37 presidential primary and caucus contests in which he has competed since 2008.
The only two contests in which Romney fared more poorly as a presidential candidate came in 2008 when he recorded 13.5 percent of the vote in the Arkansas primary and 15.3 percent in the South Carolina primary.
Politics in Minnesota never disappoints.
Follow Smart Politics on Twitter.