Will the Glass Ceiling Shatter in Iowa and North Dakota This November?
Five states have yet to elect a woman to Congress including two in the Upper Midwest with strong female candidates making D.C. bids this year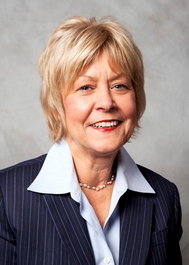 Despite the fact that many new women were elected to Congress in the 2010 election cycle (and three since in special elections in NY-26, CA-36, and OR-01), the list of states that have never sent a female legislator to D.C. did not shrink with the recent Republican tsunami.
To date, four states have never been represented by a woman in Congress (Delaware, Iowa, Mississippi, and Vermont), a fifth has never elected a woman to either federal legislative chamber (North Dakota), and a sixth has never elected a woman to the U.S. House (Alaska).
(Well more than half of the states have never elected a woman to the U.S. Senate).
As the candidate match-ups begin to take shape for the upcoming 2012 election cycle, it becomes clear there will be a few opportunities for female candidates to make history and at last win a seat in some of the states listed above.
The best chances seem to be in the Upper Midwest.
In Iowa's 4th Congressional District, the Democratic field has been cleared for Christie Vilsack (wife of former Governor and presidential candidate Tom Vilsack), in the Democratic Party's bid to knock off five-term Republican Steve King.
Vilsack has raised an impressive $1.1 million through the end of 2011, besting her conservative opponent by more than $300,000.
The GOP-leaning (and reconfigured) 4th CD is currently represented by nine-term Republican Tom Latham, who opted to run against eight-term Democrat Leonard Boswell in the 3rd CD instead of duking it out in a primary against his Republican colleague.
Iowa lost a seat due to reapportionment after the 2010 Census.
Should Vilsack fail to win this Iowa House seat, female candidates also have a chance to make history in North Dakota.
The Peace Garden State has sent one woman to Congress, although only by appointment: Democrat Joceyln Burdick was appointed to the U.S. Senate after her long-serving husband Quentin died in September 1992.
Multiple pathways exist for women in North Dakota to win a seat, with several female candidates running in the state's U.S. Senate and U.S. House contests.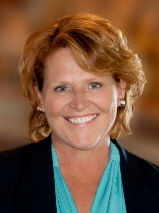 In the open North Dakota Senate race to replace retiring Kent Conrad, former Tax Commissioner and Attorney General Heidi Heitkamp is the likely Democratic nominee poised to face the likely Republican nominee – U.S. Representative Rick Berg.
Berg has a substantial fundraising advantage over Heitkamp at $1.7 million to $450,000, although the congressman will need to spend some money against a primary opponent who has raised over $400,000 in his own right (Duane Sand).
In the state's race to fill Berg's at-large U.S. House seat, female candidates have announced their bids on both sides of the ticket.
Former state representative Pam Guleson has declared her candidacy for the Democrats with current representative Bette Grande also vying for the seat in a crowded Republican primary field.
Grande trails three male GOP candidates in the fundraising battle through the end of 2011.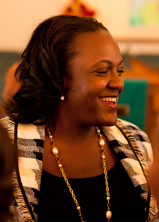 In Mississippi, two women are challenging sitting incumbents from their own party in primary battles.
In the state's 2nd CD, 10-term Democrat Bennie Thompson will face Greenville Mayor and attorney Heather McTeer.
Thompson has received more than four times as much money as McTeer, although her receipts of more than $115,000 through the end of 2011 demonstrate she is a serious candidate.
Meanwhile, in the state's 4th CD, one-term Republican incumbent Steven Palazzo will face a long-shot primary opponent in Cindy Burleson.
Palazzo starts with a half million dollar fundraising advantage with Burleson announcing her candidacy just one month ago.
One state that seems almost certainly poised to extend its drought in 2012 is Delaware, where the only woman currently running for federal legislative office is long-shot Republican candidate Rose Izzo for the state's at-large U.S. House seat.
Izzo was a candidate for the same seat in 2010 and received less than five percent of the vote in that cycle's Republican primary.
Meanwhile, no female candidates have yet declared to run in Vermont's U.S. Senate race against independent incumbent Bernie Sanders or in the at-large House contest against Democrat Peter Welch.
Alaska also appears poised to extend its streak of 28 consecutive contests without electing a woman to its at-large U.S. House seat dating back to statehood.
Alaska is one of six states never to elect a woman to the nation's lower legislative chamber – along with Delaware, Iowa, Mississippi, North Dakota, and Vermont – although it has voted Republican Lisa Murkowski into the U.S. Senate twice.
Follow Smart Politics on Twitter.