Will Rick Santorum Win 20 States?
If he remains in the race, Santorum will end up with the third or fourth most states ever won by a failed presidential candidate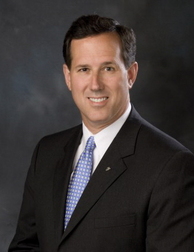 While there is almost universal agreement that there is no path to 1,144 delegates for Rick Santorum before the Republican convention, the former Pennsylvania U.S. Senator is nonetheless currently on a trail that few (losing) presidential candidates have blazed.
Santorum has already won 11 state contests (counting the Missouri primary), and is poised to win many more should he stay in the race over the next 2+ months.
In fact, Santorum's primary and caucus victory tally may end up shy of only two or three other candidates in history who failed to win their party's nomination.
A Smart Politics review of presidential primary election data finds Rick Santorum is slated to end up with the third or fourth most states ever won by a losing presidential candidate in U.S. history.
Presuming Santorum will ultimately be defeated in his White House bid, he currently sits tied for #6 on the list for the most states carried in a presidential primary cycle by a candidate who did not receive his party's nomination – tied with Mitt Romney during his 2008 campaign.
If Santorum remains in the race through June, he is in a strong position to receive the most votes in the following eight states: Pennsylvania (April 22), North Carolina and West Virginia (May 8), Nebraska (May 15), Arkansas and Kentucky (May 22), Texas (May 29), and South Dakota (June 5).
That would bring Santorum's tally to 19 states and good for #4 all time on the bridesmaid's list – leapfrogging Democrats Ted Kennedy in 1980 and Estes Kefauver in 1952, both of whom netted 12 states.
(Note: Kefauver won the vast majority of primaries that cycle, although only a relatively small number of delegates were chosen through the primary system with less than a third of the states holding such contests).
While Romney will likely win most of the remaining eastern and western states left on the calendar, Santorum does have a puncher's chance in states like Wisconsin (April 3), Indiana (May 8), and Oregon (May 15).
Winning a few of those states would put Santorum in Hillary Clinton territory – the Secretary of State carried 21 states during her 2008 bid.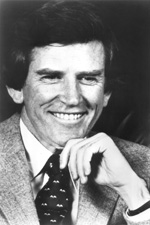 The only failed presidential candidates who carried more states than Clinton are Ronald Reagan with 23, during his famed 1976 challenge of sitting president Gerald Ford, and Gary Hart, who won more states (26) than Vice-President Walter Mondale (22) during the topsy-turvy 1984 Democratic Party battle.
One difference between Santorum and the Hart-Reagan-Clinton candidacies, however, is that the latter candidates were (to varying degrees) more closely tied to 'establishment support' of their respective parties than is Rick Santorum today vis-à-vis Romney (particularly Clinton, less so Reagan and Hart).
Those candidates also won big population states that yielded them significantly more delegates than those won by Santorum – hence giving their candidacies comparatively more legitimacy during the waning weeks of the primary slog (e.g. Hart won California and Florida, Reagan won New York, Texas, California, and Florida, and Reagan won California and Texas).
And it is ultimately the number of delegates, not the number of states won per se, that will determine the party's nominee. (A previous Smart Politics report found Santorum handily winning the largest number of counties) in the 2012 cycle.
That said, the ebbs and flows in momentum – real or framed by the media – are frequently tied to the winning or losing of the latest states on the calendar, not simply the actual delegate count estimates at that point in time.
As a result, if Santorum believe he can win as many as 40 percent of the state primaries and caucuses this cycle, it should not come as a surprise that he would want and choose to remain in the race until the bitter end.
This is particularly true in light of the fact that Santorum has been able to carry these states on a fraction of the budget of the GOP frontrunner Romney.
And so, if Santorum is ultimately able to win the lion's share of the states outlined above and come close to 20 victories, he will have an impressive enough resume that it is unlikely his decision to remain in the race will tarnish his legacy or potential future electoral ambitions.
Follow Smart Politics on Twitter.