Changing Tides? GOP Eyes Rare Majority Control of Upper Midwest Senate Delegation
After November, Democrats in the five-state Upper Midwest region could control less than half of the 10 U.S. Senate seats for only the 4th time in 50 Years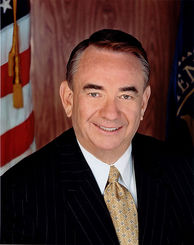 While there is currently a wide consensus among D.C. prognosticators that Minnesota DFLer Amy Klobuchar will win reelection to a second term to the U.S. Senate this November, the Upper Midwest's other two contests – in North Dakota and Wisconsin – do not look as rosy for the Democratic Party.
Democrats are trying to hold each seat in the Badger and Peace Garden States with both contests hovering between true toss-ups and a slight GOP lean.
In Wisconsin, Congresswoman Tammy Baldwin has been charged with holding Herb Kohl's seat against the favored former four-term Republican Governor Tommy Thompson.
The seat has been in Democratic hands since a special election in 1957 after the death of the infamous GOPer Joe McCarthy.
In North Dakota, former state Attorney General Heidi Heitkamp will attempt to keep a Democratic hold on retiring Kent Conrad's seat in a fierce battle with one-term GOP U.S. Representative Rick Berg.
Democrats have won this seat across 10 contests since the Election of 1960 after the death of the iconic Wild Bill Langer.
If Republicans should pick up both seats, it would give the GOP a rare advantage over the Democrats in the region.
A Smart Politics analysis finds that if Democrats lose two Upper Midwestern U.S. Senate seats this November it will be the first time since 1984 and just the fourth time in 50 years that the Party emerges from a general election with less than half of the five-state region's 10 seats.
The last time Republicans held a majority of the 10 U.S. Senate seats in Iowa, Minnesota, North Dakota, South Dakota, and Wisconsin was after the 1984 cycle with the lopsided reelection of Ronald Reagan at the top of the ticket.
Democrats actually picked up one seat that cycle as Tom Harkin won the first of his five terms by defeating one-term GOP incumbent Roger Jepsen.
The only other cycles in which Democrats failed to hold at least half of the region's seats over the past half-century came after the preceding 1980 and 1982 cycles, in which the Democratic Party came out of Election Day controlling just two U.S. Senate seats from the region.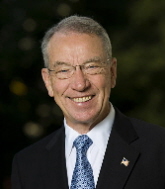 In 1980, Republicans picked up seats in Iowa (with Chuck Grassley defeating one-term Democratic incumbent John Culver), South Dakota (with James Abdnor defeating three-term Democratic incumbent George McGovern), and Wisconsin (with Bob Kasten beating three-term Democratic incumbent Gaylord Nelson) to break a 5-5 seat tie with an 8-2 advantage.
That marked the first time since the Election of 1960 in which Republicans were able to secure a majority of the seats in the region.
During the last 50 years since the 1962 cycle, Democrats have been victorious in nearly two-thirds of all general and special U.S. Senate elections in the Upper Midwest, winning 56 contests (64 percent) and losing just 31.
That represents a significant change from the previous half-century.
From the first popular vote election for the office in the region in 1912 through 1960, Democrats won less than one-fifth of U.S. Senate elections, capturing just 18 of 94 seats (19 percent) with Republicans winning 68 (72 percent) and third parties victorious in the remaining eight (9 percent).
Upper Midwestern U.S. Senate Seats Won by Party by Half-Century
1912-1960

Democrat

Republican

Other

Iowa

6

14

0

Minnesota

4

11

5

North Dakota

2

16

1

South Dakota

3

14

0

Wisconsin

3

13

2

Total

18

68

8

1962-2010

Democrat

Republican

Other

Iowa

8

9

0

Minnesota

10

7

0

North Dakota

13

5

0

South Dakota

10

7

0

Wisconsin

14

3

0

Total

55

31

0
Data compiled by Smart Politics.
Follow Smart Politics on Twitter.