20 Presidential Tickets That Lost Both Home States
Mitt Romney and Paul Ryan are not alone in failing to carry their home states this election cycle, although theirs is the first such ticket in 40 years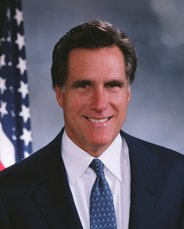 A recent Smart Politics report detailed how Mitt Romney suffered the second biggest home state loss of the nearly 100 major party presidential tickets on the ballot since the founding of the Democratic Party in 1828.
Failing to win the liberal state of Massachusetts was not a setback for the Romney campaign, but failing to carry Paul Ryan's home state of Wisconsin was.
Romney and Ryan can take solace in the fact that they are not alone in getting shut out in their respective home states.
A Smart Politics analysis finds that 20 major party presidential tickets have lost the home states of its presidential and vice-presidential nominees, including six sitting presidents, since the founding of the Democratic Party in 1828.
Then again, there may be little solace for Romney appearing on a list that also includes Democrats George McGovern, Adlai Stevenson, and Stephen Douglas…
2012: Republicans Mitt Romney (Massachusetts) and Paul Ryan (Wisconsin)
Romney lost Massachusetts by more than 23 points – the second largest margin of loss for any major party presidential nominee, behind only John Frémont in 1856 (California, -29.6 points).
The ticket also lost Ryan's home state of Wisconsin by 6.7 points – slicing into John McCain's 2008 loss (13.9 points) by more than half, but still coming up short of claiming the state's 10 electoral votes.
1972: Democrats George McGovern (South Dakota) and Sargent Shriver (Maryland)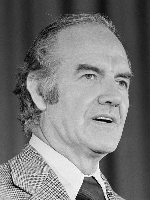 McGovern was blown out of the water by Richard Nixon across the country, only winning Massachusetts and the District of Columbia, and losing the popular vote by more than 23 points.
McGovern came relatively close, however, in his home state of South Dakota, losing to Nixon by 8.6 points, his third narrowest loss.
The campaign was not so fortunate in Shriver's Maryland – also the home state of GOP Vice President Spiro Agnew – losing by 23.9 points.
1956: Democrats Adlai Stevenson II (Illinois) and Estes Kefauver (Tennessee)
Stevenson lost his home state of Illinois in back-to-back cycles, and by a larger margin in 1956 (19.2 points).
Unlike Stevenson's '52 running mate (John Sparkman of Alabama), the home state of Estes Kefauver was also lost in '56 (Tennessee, by just 2,437 votes, or 0.3 points).
1940: Republicans Wendell Willkie (New York) and Charles McNary (Oregon)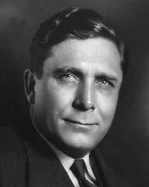 Willkie and Franklin Roosevelt both hailed from New York, and the two-term Democratic incumbent only narrowly defeated his GOP challenger, by 3.6 points.
Oregon also fell to FDR, despite having McNary – a longtime senator and then GOP Minority Leader – on the ticket.
FDR carried the Beaver State by 8.1 points.
1936: Republicans Alf Landon (Kansas) and Frank Knox (Illinois)
Senator Alf Landon lost every state except for Maine and Vermont in 1936, though his 7.7 point defeat in his home state of Kansas was the second smallest among the 46 he lost.
Publisher Frank Knox – who would later become FDR's Naval Secretary – provided no boost for the GOP ticket in his home state of Illinois, which Roosevelt carried by 18.0 points.
1932: Republicans Herbert Hoover (California, or Iowa) and Charles Curtis (Kansas)
Whether one designates Hoover's home state as California (where he made a brief presidential run in 1920) or Iowa (his state of birth and home to his presidential library), Hoover handily lost both states in his reelection bid (by 21.0 and 17.7 points respectively).
The Hoover ticket did better in Kansas, home to the Vice President and former U.S. Senator, but still lost by 9.4 points.
1924: Democrats John Davis (West Virginia) and Charles Bryan (Nebraska)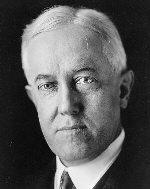 "Compromise candidate" John Davis – nominated at his party's convention on the 103rd ballot – was competitive in his home state, but West Virginia was one of only a few southern states he failed to carry in 1924.
Davis lost by 5.4 points.
Charles Bryan – brother of three time Democratic presidential nominee William Jennings Bryan – could not help Davis win his home state of Nebraska, falling 17.5 points short, due in part to a strong performance by Progressive Robert LaFollette in third place with 23 percent of the vote.
1920: Democrats James Cox (Ohio) and Franklin Roosevelt (New York)
Ohio Governor James Cox's failure to win his home state is at least mitigated by the fact that his Republican opponent, Warren Harding, was a U.S. Senator (and former Lieutenant Governor) of the Buckeye State.
Harding easily defeated Cox by 19.9 points in the battle of Ohio.
The Democratic ticket's performance in Roosevelt's home state of New York was even worse, with Harding racking up a 37.6-point victory.
1916: Democrats Woodrow Wilson (New Jersey) and Thomas Marshall (Indiana)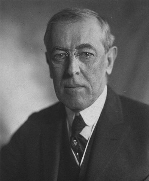 Wilson is one of two victorious presidential nominees – along with James Polk (Tennessee) – to lose his home state, doing so by 11.7 points in his reelection bid.
Unlike Polk, however, the Wilson ticket also lost his running mate's home state. Vice President Thomas Marshall, the former Governor of Indiana, could not carry the Democrats over the finish line, with Wilson falling less than 7,000 votes short, or 1.0 points.
Four years prior, Wilson and Marshall won both New Jersey and Indiana.
1912: Republicans William Taft (Ohio) and Nicholas Butler (New York)
The fact that Taft lost his home state of Ohio is not surprising given the incumbent GOP president only carried Utah and Vermont in his reelection bid.
The 14.1-point loss to Wilson in the Buckeye State was just a shade better than his margin of loss in the popular vote nationwide (18.7 points).
Taft's running mate, long-serving Columbia University President Nicholas Butler, was a late addition to the ticket after the death of Vice-President James Sherman six days before the election.
Butler and Taft managed to beat Teddy Roosevelt in New York (the Empire State was also Roosevelt's home base), but the ticket still lost to Wilson by 12.6 points.
1904: Democrats Alton Parker (New York) and Henry Davis (West Virginia)
Parker, a judge on the New York Court of Appeals, lost out to fellow New York resident and incumbent Republican Teddy Roosevelt by 10.9 points.
West Virginia, home to former Mountain State U.S. Senator Henry Davis, also fell to Roosevelt, by 13.2 points, while most of the south remained loyal to the Democratic ticket.
1900: Democrats William Jennings Bryan (Nebraska) and Adlai Stevenson I (Illinois)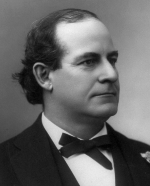 During Bryan's three attempts at the White House as the Democratic Party's nominee, 1900 was the only cycle in which he failed to carry his home state, although all three cycles were close.
Bryan lost Nebraska in his rematch with William McKinley by just 3.2 points in 1900 and won the state by 5.4 points in 1896 and 1.5 points in 1908.
Illinois, home to the former Vice President and Congressman Stevenson, also fell to McKinley – by 8.4 points.
1892: Republicans Benjamin Harrison (Indiana) and Whitelaw Reid (New York)
President Harrison's loss in his home state by just 1.3 points to Grover Cleveland was the second closest defeat he suffered in his reelection bid (only his 147-vote, 0.1 point loss in California was closer).
Harrison also came close in Reid's home state of New York, but Cleveland (also from the Empire State) edged the Republicans by 3.4 points.
1888: Democrats Grover Cleveland (New York) and Allen Thurman (Ohio)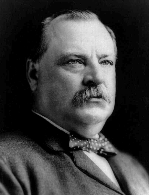 President Cleveland was unable to carry his home state of New York in his reelection bid four years earlier, however, which proved to be determinative in the outcome of the race.
Cleveland, who won the popular vote, would have won the presidency if he had claimed New York's 36 electoral votes, but fell 1.1 points short, his second narrowest loss of the cycle (to his 0.4-point defeat in Indiana).
Ohio, home to former U.S. Senator Thurman, was Cleveland's third narrowest loss, with Harrison carrying the state by 2.3 points.
1880: Democrats Winfield Hancock (Pennsylvania) and William English (Indiana)
In another extremely close contest (Hancock lost the popular vote by just 9,070 votes), Hancock was defeated in the Keystone State by 4.3 points.
A win in Pennsylvania and its 29 electoral votes would have simply made the result that much more painful for the former Army hero, leaving him on the short end of a 185-184 count.
Indiana's result was even closer, with James Garfield defeating Hancock in English's home state (where he was a former U.S. Representative from Indiana) by 1.4 points.
1860: Southern Democrats John Breckenridge (Kentucky) and Joseph Lane (Oregon)
Vice-President Breckenridge won the popular vote in 10 states, but lost the border state of Kentucky by 8.8 points to the Constitutional Union candidate, John Bell.
Breckenridge came much closer in U.S. Senator and running mate Joseph Lane's home state of Oregon, falling 1.8 points short to Abraham Lincoln.
1860: Democrats Stephen Douglas (Illinois) and Herschel Johnson (Georgia)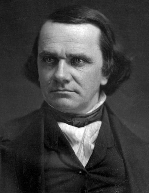 The northern Democrats also failed to carry either of the home states on their ticket.
Douglas gave fellow Illinois native son Abraham Lincoln a good run, but was defeated by 3.5 points.
Georgia, home to former U.S. Senator Johnson, was a long-shot from the outset and Douglas came in third behind Breckenridge and Bell, losing by 38.0 points with just 10.9 percent of the vote.
1856: Republicans John Frémont (California) and William Dayton (New Jersey)
Frémont – the GOP's first presidential nominee – also holds the title for the worst home state defeat of any major party nominee since the founding of the Democratic Party in 1828.
Frémont lost California by 29.6 points, finishing a distant third behind James Buchanan and Know-Nothing candidate and former President Millard Fillmore.
The GOP ticket also lost former U.S. Senator William Dayton's home state of New Jersey, though by a somewhat closer margin of 18.7 points and edging Fillmore for second.
1852: Whigs Winfield Scott (New Jersey) and William Graham (North Carolina)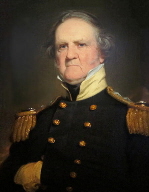 The Whig Party was soundly defeated as it lost control of the White House in 1852, with Army general Scott yielding his home state of New Jersey to Franklin Pierce by 6.9 points.
The ticket also narrowly lost the home state of Naval Secretary and former North Carolina U.S. Senator and Governor William Graham by 0.9 points – one of two states it lost by less than a point (Delaware, 0.2 points).
1840: Democrats Martin Van Buren (New York) and Richard Johnson (Kentucky)
President Van Buren technically ran without a running mate in his 1840 reelection bid, although Vice President Johnson did receive the majority of electoral votes for the Democratic ticket in its losing effort.
William Harrison defeated Van Buren in New York by just 3.0 points and in Johnson's home state of Kentucky by 28.4 points.
Overall, out of the nearly 100 major party tickets on the ballot since 1828, 11 Democratic tickets failed to win either nominee's home state (1840, 1860, 1880, 1888, 1900, 1904, 1916, 1920, 1924, 1956, 1972) along with seven Republican tickets (1856, 1892, 1912, 1932, 1936, 1940, 2012), as well as one cycle each for the Whigs (1852) and Southern Democrats (1860).
Follow Smart Politics on Twitter.