Massachusetts to Hold Senate Elections at Rate Not Seen in 50+ Years
It has been more than 50 years since a state has held three Senate elections in three consecutive years or four Senate contests over a five-year span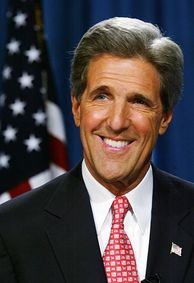 Even though Massachusetts Democrat John Kerry has not resigned his seat after his nomination to become the 68th Secretary of State, the Bay State is already buzzing for another U.S. Senate election in 2013.
Longtime Democratic U.S. Representative Ed Markey has already thrown his hat into the ring (though the seat is not yet vacant) while an ex-congressman, Barney Frank, has stated he'd like to be appointed by Governor Deval Patrick to fill Kerry's seat in the interim before the next special election.
Meanwhile, former Republican U.S. Senator Scott Brown is seriously considering his third Senate campaign since 2010, and, in a sign of his likely candidacy, has begun throwing jabs at Markey on the congressman's residency. (Brown won the special election to fill the late Ted Kennedy's seat in 2010 and lost his reelection bid last November).
If Kerry does resign his seat to become the next Secretary of State, Massachusetts would hold Senate contests three years in a row and host four races in five years – with a special election coming in the months ahead and Kerry's seat up for a full-term in November 2014.
If this sounds like a lot of trips to the ballot box for Bay State voters, it is.
And although a review of U.S. Senate election data over the last 100 years finds states have had Senate elections at this rate in decades past, none have done so in the last 50 years.
And thus, perhaps the attention Massachusetts is receiving for its endless string of Senate races is not simply due the titans who are departing its senate seats or the money being spent on the campaigns to replace them.
It is historically rare.
A Smart Politics analysis of U.S. Senate election data finds that while states have held Senate contests in three consecutive years a half-dozen times as well as four contests over a five-year span 14 times since the introduction of direct elections in 1914, it has been more than 50 years since either happened..
If the Kerry confirmation process proceeds as planned, Massachusetts will hold a Senate election in three consecutive years: 2012, 2013, and 2014.
This has happened six times over the last 100 years – although the last time occurred more than five decades ago:
· Minnesota held elections in 1922 (Farmer-Laborite Henrik Shipstead), 1923 (Farmer-Laborite Magnus Johnson), and 1924 (Republican Thomas Schall).
· Arkansas did so in 1936 (Democrat Joseph Robinson), 1937 (Independent John Miller), and 1938 (Democrat Hattie Caraway).
· Mississippi held Senate races in 1940 (Democrat Theodore Bilbo), 1941 (Democrat Wall Doxey), and 1942 (Democrat James Eastland).
· Texas voted for U.S. Senator in 1940 (Democrat Tom Connally), 1941 (Democrat Pappy O'Daniel), and 1942 (O'Daniel).
· Mississippi voted in three straight years for the office again in 1946 (Democrat Theodore Bilbo), 1947 (Democrat John Stennis), and 1948 (Democrat James Eastland).
· Wisconsin was the last state to do so in 1956 (Republican Alexander Wiley), 1957 (Democrat William Proxmire), and 1958 (Proxmire).
No state has hosted U.S. Senate races in four consecutive years since direct elections began nearly 100 years ago.
Kerry's departure would also find Massachusetts residents voting in Senate races four times over a five-year period (2010, 2012, 2013, 2014) – a feat which has occurred 14 times in U.S. history, but not for the last 50+ years.
The last time a state held four Senate contests in a five-year stretch was in Alaska, although none of these were true special elections with two contests held in 1958 after achieving statehood and then regular elections were conducted for its Class II seat in 1960 and Class III seat in 1962.
Other states in which four Senate elections took place over a five-year period are Iowa (1922-1926), Ohio (1926-1930), New Jersey (1928-1932; 1930-1934), Vermont (1931-1934), Florida (1932-1936; 1936-1940), Tennessee (1934-1938), Idaho (1946-1950), Kentucky (1950-1954; 1952-1956), West Virginia (1956-1960), and Texas (1957-1961).
But if four races in five years sounds like an overdose of political campaigning for the highest legislative office in the land, some states have endured worse.
Four Senate races have been held in an even more compressed three-year span five times across the country:
· Pennsylvania held one Senate contest in 1920 (electing Republican Boies Penrose) and then three in 1922 (Republicans David Reed, in both special and general election races, and George Pepper).
· New Mexico voted in two Senate contests in 1934 (electing Republican Bronson Cutting and Democrat Carl Hatch) and two in 1936 (Democrats Dennis Chavez and Hatch).
· Connecticut voted in Senate races twice in 1950 (electing Democrats William Benton and Brien McMahon) and twice in 1952 (Republicans William Purtell and Prescott Bush).
· North Carolina conducted two such elections in 1948 (electing Democrat J. Melville Broughton in special and general election races) and two in 1950 (Democrats Willis Smith and Clyde Hoey).
· North Carolina also held three Senate contests in 1954 (electing Democrat W. Kerr Scott in special and general contests and Democrat Samuel Ervin in a special election) and one in 1956 (Ervin for a full term).
But that's not all.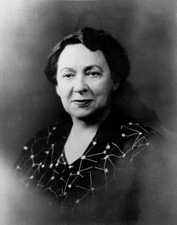 One state has actually hosted a remarkable five Senate elections during just a three-year span:
Nebraskans elected Republicans Hugh Butler and Dwight Griswold to the Senate in 1952 and Hazel Abel, Carl Curtis, and Roman Hruska in 1954.
Butler was elected to the state's Class I seat in 1952, but died in 1954 and Hruska was elected to the seat to finish his term a few months later.
Griswold, meanwhile, was elected to finish the term of the deceased GOPer Kenneth Wherry in the state's Class II seat, but died after less than one and a half years in office.
Abel was elected to serve out the final two months in a special election and Curtis won election for the full term.
And for those really looking to see what election fatigue looks like in races for the nation's upper legislative chamber, consider these periods:
· Connecticut voters endured six Senate elections in seven years from 1946 to 1952.
· North Carolina voters held eight contests in nine years from 1948 to 1956.
· New Jersey had at least one contest every two years for a two-decade stretch for a total of 12 elections over 21 years from 1928 to 1948.
· Kentucky bested that mark – tallying 13 Senate elections in 21 years from 1928 to 1948.
Follow Smart Politics on Twitter.