The Price of Palin: $15 per Word Spoken During FOX Contract
Sarah Palin uttered more than 189,000 words over 150 appearances on various FOX broadcasts during her three years as an analyst at the network, or $15.85 per word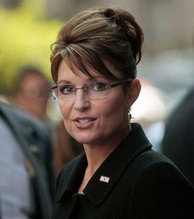 With the three-year contract now expired between FOX News and Sarah Palin, there is a wealth of commentary made by the former Alaska Governor and GOP Vice-Presidential nominee to dissect.
Palin, who was paid a reported $1 million per year as a contributor to FOX since mid-January 2010 when FOX announced her signing, may not have made quite the splash her employers had hoped during this three-year period, and would, on occasion go weeks between appearances.
So, did the network get their money's worth?
A Smart Politics review of the more than 150 FOX broadcasts in which Sarah Palin appeared as a paid commentator from 2010 through 2012 finds that she spoke 189,221 words on air during this span, for an average pay rate of $15.85 per word.
Palin appeared on the network in studio, by satellite, by telephone, or in a pre-taped interview an average of once every 7.2 days during this three-year period, with the vast majority of those coming on two particular programs.
Sean Hannity and Greta Van Susteren both interviewed Palin 55 times, combining for nearly three-quarters of her appearances on the network over the last 36 months. (Note: the latter total includes interviews by Griff Jenkins and guest host Martha McCallum on Van Susteren's On the Record program).
Though the number of appearances were equal, Palin spent a bit more time in the 9 pm EST slot, delivering 72,986 words on Hannity compared to 67,987 words while on On The Record with Van Susteren.
Overall, 74.4 percent of the words Palin delivered during her political analysis occurred on these two programs.
Palin generally avoided the more hard-edged interviewers on the network with less than 20 appearances before Chris Wallace on FOX News Sunday (13,970 words) and Bill O'Reilly's O'Reilly Factor (10,169) combined.
Palin also logged in another 5,768 words during the network's various election, primary, or caucus night coverage – usually interviewed by Bret Baier and Megyn Kelly.
She spoke 18,341 words on other FOX programs, such as The Five, Beck, and Your Money with Neil Cavuto.
Overall, with reported payments of $3 million across her three-year tenure at FOX, that means Palin was paid an average of $15.85 for the 189,221 words of analysis she provided the network.
And just what words were spoken among the 189,221 delivered by Palin during her three-year contract at FOX?
She only uttered her patented "you betcha" line twice as a FOX employee, and both during her first month as a paid analyst.
The first came on a January 28, 2010 appearance during On the Record and the other at the specific request of FOX News Sunday host Chris Wallace on February 7, 2010.
A slightly more common phrase Palin dropped was "Right on!" coming in at five mentions.
Palin discussed President Obama by name 786 times compared to just 41 mentions for her self-proclaimed favorite former president Ronald Reagan (as told to Gretchen Carlson) and Abraham Lincoln with three.
Religion was frequently peppered into Palin's commentary and the former governor uttered "Amen" 111 times across her 151 appearances.
She also mentioned "God" 57 times, Christians and Christianity 16 times, Moses three times, and Jesus once.
This isn't to say Palin didn't occasionally dance with the devil – delivering the PG-13 "heck" 28 times, "darn" nine times, "hell" seven times, and "damn" twice.
Palin mentioned "Muslim" 13 times and "Islam" on six occasions.
Follow Smart Politics on Twitter.