Love vs Matheson's 2014 Rematch: Advantage Matheson?
Nearly 1 in 10 U.S. House races in Utah history involved rematches but only three such challengers were successful – all by Republicans during GOP wave cycles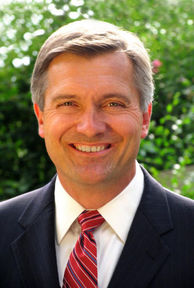 The announcement by Republican Sarasota Springs Mayor Mia Love that she would challenge Democratic seven-term U.S. Representative Jim Matheson in the 2014 cycle sets up a rematch that will be one of the most closely-watched contests next year.
Love – a frequently described "rising star" who would be the first black Republican woman in the U.S. House – spoke at the 2012 National Republican Convention and at CPAC this year while in between lost to Matheson in one of the most competitive races in the nation last cycle.
So will Love fare any better in a rematch in 2014?
Love is getting an earlier start at fundraising this cycle and will almost assuredly win her party's nomination, but challengers seeking rematches have not fared too well in Utah over the decades.
A Smart Politics review of Utah U.S. House election results finds that only three of 12 major party challengers have won rematches in races for the nation's lower legislative chamber in state history.
Matheson – the only Democrat elected to Utah's U.S. House delegation over the last nine cycles dating back to 1996 – surprised many prognosticators last November when he defeated Love in a district Mitt Romney carried by 37 points.
The Blue Dog Democrat's 0.31-point victory over Love (768 votes) was the sixth closest race among the 130 U.S. House contests that have been conducted in state history and one of just nine decided by less than one point.
Matheson was aided by Libertarian Jim Vein winning 2.6 percent of the vote.
The closest ever U.S. House race in the Beehive State occurred in 1960 when Democrat Morris Peterson defeated Republican A. Walter Stevenson by 0.06 points (68 votes).
Peterson would serve just one term in the chamber, losing the next cycle to GOPer Laurence Burton.
Matheson was also involved in the eighth closest House contest in Utah history when he won his first reelection bid and second term in 2002.
The Democrat beat Republican John Swallow by 0.74 points (1,641 votes) that cycle.
Top 9 Closest U.S. House Races in Utah History
Rank

Year

District

Winner

Party

Winner

Party

MoV

1

1960

1

Morris Peterson

Dem

A. Walter Stevenson

Rep

0.06

2

1940

1

Walter Granger

Dem

David Wilson

Rep

0.12

3

1974

2

David Monson

Rep

Frances Farley

Dem

0.24

4

1900

AL

George Sutherland

Rep

William King

Dem

0.26

5

1914

2

James Mayes

Dem

Elmer Leatherwood

Rep

0.29

6

2012

4

Jim Matheson

Dem

Mia Love

Rep

0.31

7

1942

1

Walter Granger

Dem

J. Bracken Lee

Rep

0.38

8

2002

4

Jim Matheson

Dem

John Swallow

Rep

0.74

9

1928

9

Elmer Leatherwood

Rep

Joshua Paul

Dem

0.91
Table compiled by Smart Politics.
And now, buoyed by her strong (although disappointing) second place finish in 2012 – Mayor Love is seeking a rematch against Matheson.
Such a rematch is not without precedent in the Beehive State, with nearly 10 percent of its U.S. House races involving major party candidates getting a second chance against the winning incumbent (12 of 130 races, 9.2 percent).
However, Matheson does have experience in fending off pesky challengers the second time around.
After defeating State Representative (and current Utah Attorney General) John Swallow by 0.7 points in 2002, Swallow returned to the scene in 2004 for another crack at the son of the state's former governor.
Matheson ended up defeating Swallow by double digits (11.4 points) despite a popular president in the state at the top of the ticket (George W. Bush).
The most recent Utah U.S. House rematch came in 2010 when Democrat Morgan Bowen challenged Rob Bishop in back-to-back cycles in the 1st CD – getting trounced by 34.4 points in 2008 and 45.7 points during the GOP tsunami two years later.
The first challenger to win a rematch contest in the state was Republican William Dawson in 1952.
Dawson had served one term after winning the 1946 election in the 2nd CD, but was defeated handily in 1948 by Democrat Reva Bosone by 14.9 points.
Four years later Dawson got a rematch against Bosone and defeated her by 5.1 points during a cycle in which the GOP netted 22 House seats across the country.
Bosone then attempted a rematch against Dawson in 1954, but fell short by 14.3 points.
Dawson would serve two more terms before losing to Democrat David King in 1958.
King would find himself in a rematch eight years later courtesy of Republican Sherman Lloyd.
King defeated the State Senator Lloyd by just 1.1 points in 1960 to win his second term in the nation's lower legislative chamber.
In 1962, King's seat was open due to his unsuccessful U.S. Senate bid, and Lloyd won the 2nd CD race that cycle.
Lloyd's seat was open in 1964 when he ran for the U.S. Senate (and lost) and King won back his old seat.
That set up a Lloyd vs. King rematch in 1966 where the challenger Lloyd knocked off King by a whopping 22.5 points in a cycle in which Republicans picked up 47 seats nationwide.
Lloyd would serve two more terms before losing to Democrat Wayne Owens after redistricting in 1972.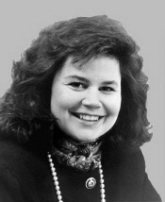 The third and final challenger to win a rematch in a Utah U.S. House race came during the Republican Revolution of 1994.
One-term Democrat Karen Shepherd from the 2nd CD defeated Enid Greene by 3.7 points in 1992.
Changing her name to Enid Greene Waldholtz (in a soon to be scandal-filled marriage), Greene Waldholtz defeated Shepherd by 10.0 points two years later netting one of the 54 seats for the GOP that cycle in one of the most expensive House races in the country.
Greene Waldholtz would not run for reelection in 1996 due to election law violations during her victorious 1994 campaign after her husband deposited more than $1 million of her father's money into her campaign account.
All told, the three times in which U.S. House challengers defeated Utah incumbents in rematch contests involved Republicans winning during cycles in which the GOP won a cumulative 123 seats nationwide.
Matheson has continued to find ways to win in his reddish district, and Love may need the winds of another Republican tsunami at her back if she is going to knock off Utah Democrats' last best hope in 2014.
Utah U.S. House Rematch Elections Since Statehood
Year

District

Incumbent

Party

Challenger

Party

Winner

1906

AL

Joseph Howell

Rep

Orlando Powers

Dem

Incumbent

1914

1

Joseph Howell

Rep

Lewis Larson*

Dem

Incumbent

1934

2

J. Will Robinson

Dem

Frederick Loufbourow

Rep

Incumbent

1948

1

Walter Granger

Dem

David Wilson

Rep

Incumbent

1952

2

Reva Bosone

Dem

William Dawson

Rep

Challenger

1954

2

William Dawson

Rep

Reva Bosone

Dem

Incumbent

1966

2

David King

Dem

Sherman Lloyd

Rep

Challenger

1986

1

James Hansen

Rep

K. Gunn McKay

Dem

Incumbent

1994

2

Karen Shepherd

Dem

Enid Greene Waldholtz

Rep

Challenger

2004

2

Jim Matheson

Dem

John Swallow

Rep

Incumbent

2010

1

Rob Bishop

Rep

Morgan Bowen

Dem

Incumbent
* Lewis Larson ran as a Progressive in the state's election for two at-large seats in 1912. Table compiled by Smart Politics.
Follow Smart Politics on Twitter.