Unusual Exits: 6 Members of Congress Killed by Accidental Gunshots
Hunting moose…hunting ducks…cleaning a shotgun…a half-dozen members of Congress learned too late about the importance of firearms safety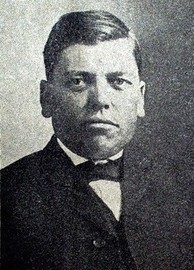 This is the second in a series of reports on unusual deaths that have befallen members of Congress. (Part one detailed the nearly two-dozen U.S. Senators and Representatives who were killed on or by railroads).
While several ex-members of Congress (plus one sitting member of the Senate) died from gunshots wounds suffered during one of the many military conflicts the United States has been engaged in over the centuries, there have also been those who died from accidentally getting shot while hunting or simply cleaning a firearm around the house.
According to a review of the Biographical Directory of the United States Congress, a half-dozen ex- or sitting members met their end this way.
The first to do so was Alabama U.S. Representative Williamson Cobb.
Cobb was an anti-secessionist Democrat who served seven terms from the state's 6th Congressional District from 1847 to 1861.
Despite his pro-Unionist views, like most southern members on the Hill he withdrew from Congress shortly after his state seceded from the Union.
The ex-Congressman was eventually elected to the Confederate House of Representatives in 1863, but he never took his seat in the legislative body and was expelled, due in part to suspicions his loyalties were still with the federal government.
Cobb died on November 1, 1864 from the "accidental discharge of his own pistol while putting up a fence on his plantation."
Confederate suspicions about Cobb's loyalties proved to be true: more than a century later, records were uncovered that revealed that Lincoln had appointed Cobb provisional governor of Alabama in 1863.
He was 57 years old at the time of his death.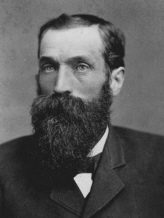 Next is Pennsylvania U.S. Representative Athelston Gaston, who served one term from 1899 to 1901 as a Democrat from the state's 26th Congressional District after winning the Election of 1898.
Gaston, a former mayor of Meadville, Pennsylvania, lost his reelection bid in 1900 and then returned to his prior business of manufacturing and dealing in lumber.
Six years later, on September 23, 1907, Gaston was on a moose hunting trip in northern Quebec with a friend named Johnson, and three guides.
According to news reports:
"They succeeded in wounding one (moose) and followed up the trail, decesased remaining behind in a boat. Mr. Johnson and guides could not locate the moose and were returning when the former noticed something moving through branches in the distance and fired two shots striking his companion in the thigh and the latter dying in two minutes. Inquest held accidental death."
Gaston was 69 years old.
Hunting accidents also caused the death of two more members of Congress over the next 25 years.
In 1917, sitting Wisconsin U.S. Senator Paul Husting had served two and a half years in the chamber since being the first popularly-elected Senator from the Badger State and just the fifth Democrat ever elected to the office since statehood.
On October 21st of that year Husting went duck hunting with his brother, Gustave, on Rush Lake near Oshkosh, Wisconsin.
The New York Times reported on October 23rd:
"Senator Husting and his brother were rowing in separate boats, the boat of the former being just ahead. The Senator saw a flock of ducks and called to his brother to shoot. Then he suddenly rose from a stooping position, evidently thinking the shot would pass over his head. His brother, aiming at the ducks, pulled the trigger. Senator Husting was in direct line with the shot, and the discharge entered his back at close range."
Husting was serving on the Senate's Committee on Fisheries at the time of his death at the age of 51.
Fourteen years later, Congress lost another one of its own to a hunting accident.
Democrat Edward Mann served one term from South Carolina in the U.S. House, from 1919 to 1921 – losing his renomination bid in the 1920 cycle.
Mann was accidentally shot and killed while on a hunting trip on November 11, 1931 near Rowesville, South Carolina.
Mann was 50 years old.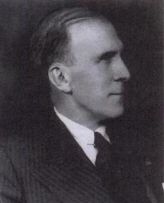 In 1935, Pennsylvania lost a second member of its U.S. House delegation from an accidental gun shot wound.
Melville Kelly was a Republican who had served 10 nonconsecutive terms in the House – first as a Republican (1913-1915), then as a Progressive (1917-1919) and then again as a Republican (1919-1935). He served the 30th, 33rd, and 31st CDs during his tenure.
Just shy of four months out of office, on April 29, 1935, Kelly was cleaning his rifle when it accidentally discharged and he shot himself.
The former Congressman died from the wounds at a Punxsutawney hospital at the age of 51.
Eight years later, Wyoming's Paul Greever met the same fate at the same age as Kelly.
Greever was a former two-term at-large U.S. Representative from the Cowboy State, serving from 1935 to 1939 and losing his bid for a third term in the Election of 1938.
On February 16, 1943, Greever was cleaning his shotgun and accidentally shot himself in Cody, Wyoming.
Check back with Smart Politics for more installments of "Unusual Exits."
Follow Smart Politics on Twitter.