Advantage Walsh in Montana US Senate Race? Not So Fast
Appointed U.S. Senators who subsequently run for their seat have been elected only a shade above 50 percent of the time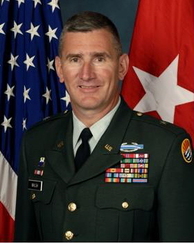 The announcement Wednesday that President Obama selected Democratic U.S. Senator Max Baucus as his choice for Ambassador to China was followed by immediate speculation that Montana Governor Steve Bullock's likely appointee to the seat would be Lieutenant Governor – and 2014 U.S. Senate candidate – John Walsh.
That speculation was accompanied by several media assessments that Walsh's 2014 prospects would be noticeably strengthened by virtue of running as an incumbent next November.
On paper, the Baucus ambassadorship seemed to be the break Montana Democrats needed after enduring several false starts this year when would-be top-tier candidates passed on the race that opened up eight months ago when Baucus said he would not run for a seventh term (e.g. former Governor Brian Schweitzer, Emily's List President Stephanie Schriock).
But should the Montana race now be rated as "Advantage Walsh?"
Not quite.
While the incumbency advantage tends to be a truism in American politics, not all incumbents are created equal.
Put simply, appointed Senators who subsequently run for their seat are not elected at anywhere near the rate of those in the chamber who have won at least one U.S. Senate contest.
In the direct election era over the last 100 years, there have been 193 appointments to the U.S. Senate.
Of these appointees, 71 did not run for election to the seat, leaving 122 such candidates (the fate of two has not yet been decided: South Carolina Republican Tim Scott and Hawaii Democrat Brian Schatz will be running to retain their seats in 2014).
Of the remaining 120 appointees, only a shade more than half – 63 – were elected to their seat, or 52.5 percent.
A total of 57 appointees lost their U.S. Senate bid, or 47.5 percent.
Appointees have also underperformed in more recent political history.
The election rate for appointed Senators has only been slightly higher in recent decades, with 15 of 26 appointees victorious in their U.S. Senate campaigns since 1970, or 57 percent.
By contrast, the reelection rate of incumbents overall during this 22-cycle span is well north of 80 percent.
This disparity makes intuitive sense.
Appointed Senators have not had as many years to establish and capitalize on the 'incumbency advantage' – usually serving far shorter stints than a true freshman who get six years to nurture their new relationship with his or her constituency.
Moreover, unlike a true freshman who earned the seat at the ballot box, voters are perhaps less enamored by appointees who were given their seat.
The fact that Walsh has already won over Montanans by virtue of winning a statewide race in 2012 as Steve Bullock's running mate guarantees little.
Winners of statewide races who were appointed to the U.S. Senate and then lost their seat include Kansas Republican Lieutenant Governor Sheila Frahm in 1996, Texas Democratic Railroad Commissioner Robert Kreuger in 1993, and Minnesota Governor Wendell Anderson in 1976.
If Walsh is appointed in the coming weeks, that does not necessarily mean he clears the field for the Democratic nomination in 2014.
Former Republican Lieutenant Governor John Bohlinger, now running as a Democrat, is polling just as strong as Walsh in early horse race matchup surveys against likely GOP nominee U.S. Representative Steve Daines.
Daines was considered a slight favorite against Walsh prior to the news of Bachus' looming ambassadorship.
So, the question is this: when nearly half of appointed U.S. Senators fail in their reelection bids to begin with, how much does being appointed to the seat truly improve the odds of a candidate – particularly one, like Walsh, who would run as a Washington outsider?
Follow Smart Politics on Twitter.