12 Retiring, Ex-, or Deceased Congressmen with Active Campaign Websites
One announced his retirement last September. Another died in October. One resigned last week. A dozen members of Congress that aren't running for reelection still have active campaign websites – that accept financial donations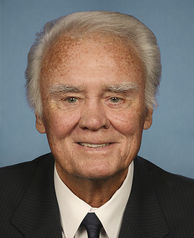 Since the 113th Congress convened 417 days ago nearly 30 U.S. Representatives have announced they would not run for reelection, have resigned from office, or decided to run for a political position outside of the federal government.
However, even though their days in Congress are either over or numbered, retirements and resignations have not stopped many of these U.S. House members from not only maintaining their campaign websites, but also actively accepting contributions to such campaigns that do not exist.
Not to mention the active campaign website of one congressman who died over four months ago.
A Smart Politics analysis finds that through February 23rd, a dozen U.S. Representatives from the 113th Congress who have announced their retirements, resigned, or died in office still have campaign websites that actively solicit campaign contributions.
The most eyebrow-raising among these is the reelection website of former 22-term Florida Republican Bill Young.
Young died last October 18th and a special election to fill his seat will be held in less than a month.
Even still, some 129 days after his passing, Young's campaign website is still active where one can sign up for a Bill Young yard sign or supporter pin, volunteer to help the campaign, or contribute financially online or via the mail.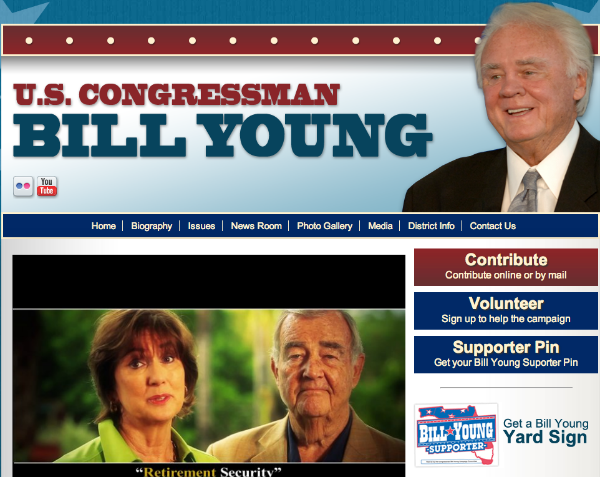 &nbsp
This oversight, of course, cannot be laid at the feet of Congressman Young.
However, other U.S. Representatives do not have Young's alibi.
Six-term Pennsylvania Republican Jim Gerlach, who announced his retirement in early January, asks individuals to make a contribution on his landing page: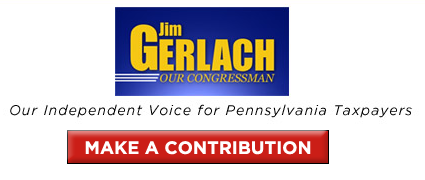 &nbsp
Ten-term Washington Republican Doc Hastings announced his retirement two weeks ago, but still asks individuals to "Please make your most generous contribution."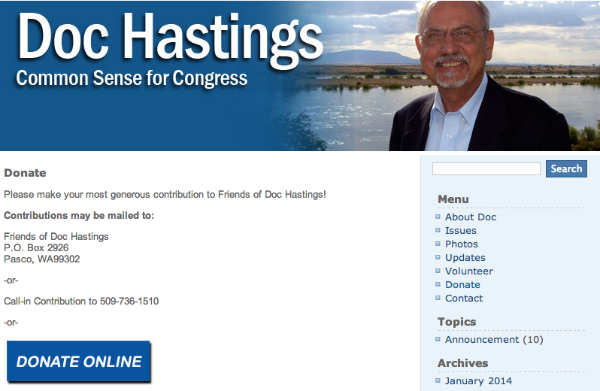 &nbsp
Similarly, seven-term Utah Democrat Jim Matheson asks supporters to "Please contribute so we can get our message out and win the campaign."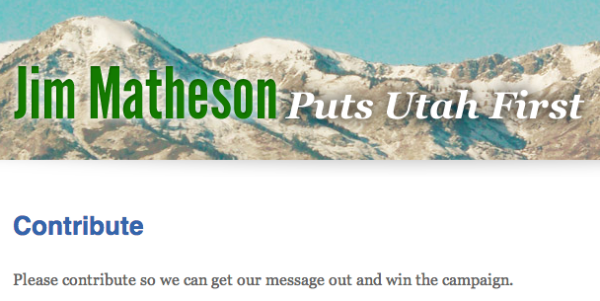 &nbsp
Other retirees still accepting contributions include…
Five-term California Republican John Campbell: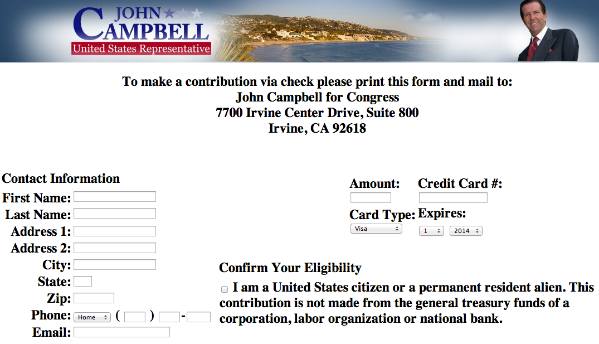 &nbsp
Two-term New Jersey Republican Jon Runyan:

&nbsp
Twenty-term California Democrat Henry Waxman:

&nbsp
Fifteen-term North Carolina Republican Howard Coble: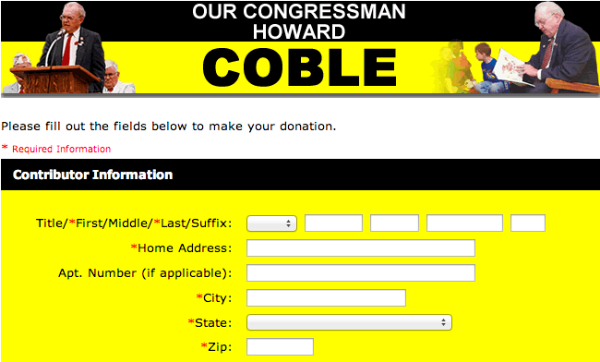 &nbsp
Eight-term California Republican Gary Miller:

&nbsp
Thirteen-term New Jersey Democrat Rob Andrews resigned on February 18th, but you wouldn't know it from the working 'Contribute' button on his campaign website.
Perhaps a little slack can be given to California Democrat Gloria Negrete McLeod who announced only last week she would be running for San Bernardino County Supervisor.
The freshman's campaign website notes that it is paid for by "Gloria Negrete McLeod for San Bernardino County Supervisor" but 2014 congressional reelection campaign images still litter her website including on her donation page.


&nbsp
Last June, Smart Politics broke the news that four-term Minnesota Republican congresswoman Michele Bachmann was still actively campaigning on her reelection website weeks after announcing her retirement and ended up raising more than $1,000 per day in large donor money until the Smart Politics report was published.
It should be noted that not all retiring U.S. Representatives maintain campaign websites and, among those that do, not all are accepting donations.
For example, nine-term Democrat Mike McIntyre of North Carolina and three-term Democrat Bill Owens of New York no longer have such active websites.
Other announced retirees, such as 10-term Republican Tom Latham of Iowa and eight-term Democrat Rush Holt of New Jersey prominently feature their retirement in announcements on the landing page of their websites (and no longer solicit campaign money).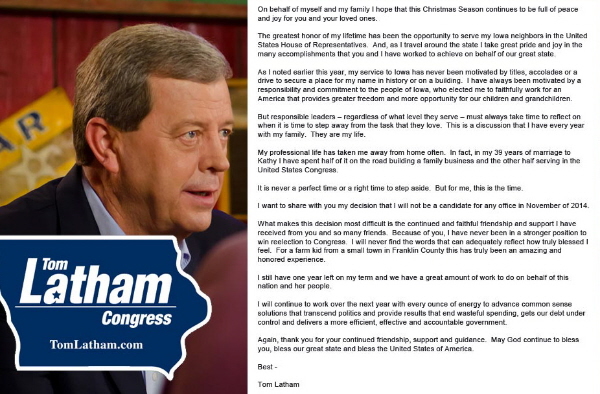 Holt's site, however, still needs a little bit of cleaning up as some pages feature the logo to his failed 2013 special election U.S. Senate bid.

And while 11-term Alabama Republican Spencer Bachus' campaign website does include a news item regarding his retirement announcement from nearly five months ago last September, the page title is called "ReElect Spencer Bachus" and maintains a fully functioning "Donate" button that enables individuals to contribute to his non-campaign.
A few other retiring members of Congress still feature donation links on their reelection websites, but those links are now defunct.
Click on the "Make a Contribution" link at 12-term Virginia Democrat Jim Moran's website and you'll find the message "This organization is no longer taking online contributions."
The "Donate" link on 11-term California Republican Buck McKeon's site generates a "404 – Not Found" alert.
Other retiring members of the chamber who maintain campaign websites but who no longer solicit financial contributions include New York Democrat Carolyn McCarthy, California Democrat George Miller, and Virginia Republican Frank Wolf.
Follow Smart Politics on Twitter.