Ralph Hall Could Become Just 2nd Ever Texas GOP US Rep to Lose Nomination Bid
If he loses a May runoff, Hall would become only the second of 258 incumbent Republican U.S. House members from the Lone Star State to fail to secure their party's nomination since statehood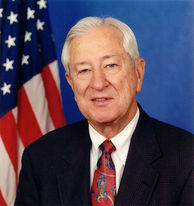 All but one of Texas' 24 Republican U.S. Representatives are running for reelection in 2014, and all but one cruised to primary victories Tuesday night.
More than half of these incumbents – 13 – ran unopposed for their party's nomination: John Carter, John Culberson, Blake Farenthold, Bill Flores, Louie Gohmert, Kay Granger, Jeb Hensarling, Kenny Marchant, Michael McCaul, Pete Olson, Ted Poe, Randy Weber, and Roger Williams.
Of the remaining 10, nine avoided a runoff by winning a majority of the vote: Joe Barton, Kevin Brady, Michael Burgess, Mike Conaway, Sam Johnson, Randy Neugebauer, Lamar Smith, Pete Sessions, and Mac Thornberry.
That leaves 17-term incumbent Ralph Hall, who, as predicted by many observers, is headed to a runoff against former U.S. Attorney John Ratcliffe in late May. Hall emerged with 45 percent of the vote with Ratcliffe at 29 percent in a six-candidate field.
Hall – the oldest member of the chamber and one of its two remaining World War II veterans – will be 91 years old when the runoff contest is held in 12 weeks.
However, if he loses in the runoff, Hall will share an interesting tie to the only other Texas Republican incumbent who failed to win his party's nomination to the lower legislative chamber in state history.
A Smart Politics analysis finds that Texas Republican U.S. Representatives who sought reelection have been nominated at a 99.6 percent rate since statehood – doing so successfully in 256 of 257 instances, with Ralph Hall's fate to be determined in the spring.
A total of 52 Texas Republicans have served in the U.S. House over the decades, and these GOP incumbents have sought reelection to the chamber 258 times.
Only once to date has a Republican incumbent seeking reelection failed to emerge successfully from the nomination process and appear on the general election ballot.
And that incumbent had actually never been elected as a Republican in the first instance.
In 1988, Democrat Greg Laughlin won his first of four terms to the state's 14th Congressional District in a rematch against his 1986 opponent, GOPer Mac Sweeney.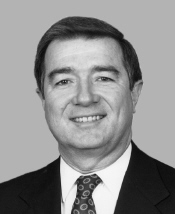 Laughlin would serve in the chamber as a Democrat into his fourth term in 1995, when he switched parties that June – about a half-year after Republicans swept into office in the 1994 midterms.
Laughlin then ran as a Republican in the 1996 primary and won 42.5 percent in a four-candidate race that included former U.S. Representative Ron Paul.
In the runoff, Paul defeated Laughlin by 8.1 points.
With Laughlin's loss, that means 256 of 257 GOP U.S. House incumbents to date have won their party's nomination, for a success rate of 99.6 percent.
Hall, like Laughlin, was first elected to the House as a Democrat.
Hall served as a Democrat in the chamber from 1981 until January 2004 when he switched his allegiances to the GOP.
While Hall's age and long tenure in the unpopular House of Representatives are the main reasons he was forced into a runoff against Ratcliffe, if he loses he will share the 'party-switcher' label in common with Laughlin as the two incumbent GOPers to fail to win their party's nomination.
(Hall's conservative credentials were never in doubt – he ranked as the 52nd most conservative member of the chamber in National Journal's 2013 vote ratings).
There was a definite pattern as to which GOP incumbents faced challengers in Tuesday's primary.
The 13 U.S. Representatives who ran unopposed have served a collective 57 terms in the chamber – or an average of 4.4 terms (less than a decade).
The 10 Republican incumbents who faced challengers have served a collective 103 terms in the House – or an average of 10.3 terms (more than two decades).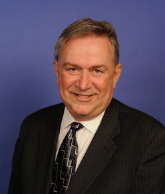 Steve Stockman, serving in his second nonconsecutive term, was the only Texas GOPer not to run for reelection from the House.
The conservative firebrand chose to challenge John Cornyn for the U.S. Senate instead and lost by more than 40 points.
Stockman is the seventh sitting GOP U.S. House member from Texas to run for the U.S. Senate and the first in 26 years.
All but one failed.
In addition to Stockman in 2014, those who lost their U.S. Senate bids are George H.W. Bush (1970), Alan Steelman (1976), James Collins (1982), Ron Paul (1984), and Beau Boulter (1988).
Democrat-turned-Republican Phil Gramm was the one success story, succeeding John Tower after winning the Election of 1984.
Follow Smart Politics on Twitter.