Cutler vs LePage II: A History of Maine Gubernatorial Rematches
Second place gubernatorial candidates have had 21 rematch opportunities in Maine history, but none since 1930; only five have won with the last coming in 1852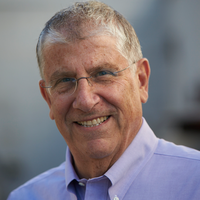 This is the second in a series of Smart Politics reports on gubernatorial rematches in the 2014 election cycle. The first report was on Colorado.
When Eliot Cutler announced in June of last year that he would reprise his role of independent candidate for governor, Maine Democrats were less than thrilled that their party would once again not simply be fighting to defeat Republican Paul LePage but also vying for many of the same voters that the ex-Democrat and 2010 candidate won last cycle.
A fair rejoinder for Cutler would be that it was he who narrowly lost the 2010 election by just 1.7 points, not the Democratic Party – whose nominee failed to reach the 20 percent mark.
However, Democrats seem to be rallying behind their 2014 candidate this time around, as Mike Michaud attempts to become the 11th ex- or sitting U.S. Representative from Maine to win the governorship in state history.
Cutler, meanwhile, has consistently polled in a distant third, with numbers ranging from the mid- to high-teens since late last year.
However, while support for buzzworthy non-major party candidates frequently trails off on Election Day as voters tend to coalesce around Democratic and Republican candidates, this effect is less pronounced in Maine, which has a rich history of strong showings by third party and independent candidates.
For example, in the 2010 cycle, Cutler reached the 30 percent mark in polling just once and trailed by double digits in four of five surveys conducted during the last few weeks before the election.
The independent candidate ended up with 36.4 percent of the vote on Election Day.
And now Cutler seeks another chance at defeating LePage in what will be a rematch the likes of which Maine voters have not seen since before the Great Depression.
So, can Cutler once again slice into the polling gap and this time eke out a victory against LePage and the Democrats?
A Smart Politics study of Maine elections finds there has not been a gubernatorial rematch between a contest's top two finishers since the Election of 1930, and no such challenger has won a rematch in over 160 years.
Maine has conducted 113 gubernatorial elections since achieving statehood in 1820 and 21 of them have involved a rematch between the top two finishers in an earlier race, or 18.6 percent of such contests.
Second place finishers seeking a rematch have been successful in the follow-up contest in just five of these 21 matchups, or 23.8 percent of the time, with the last such victory coming in 1852.
Maine, which used to hold statewide elections every year until the 1880s, saw the vast majority of rematches in races for governor during its first six decades with 18 occurring between 1822 and 1879.
There have been only three gubernatorial rematches since the state switched to elections every two years in 1882 (in 1894, 1906, and 1930) and none since the state moved to elections every four years after the 1970 cycle.
Maine's first gubernatorial rematch came in the state's third election for the office in 1822.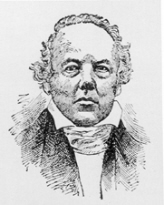 One year prior, former Democratic-Republican (Massachusetts) U.S. Representative Albion Parris defeated Federalist Congressman Ezekiel Whitman by 24.9 points with Democratic-Republican Joshua Wingate winning 15 percent of the vote.
In 1822, all three candidates were on the ballot once again with Parris defeating Whitman and Wingate by even larger margins as he tallied 69.8 percent of the vote.
Parris would go on to win five terms and then a U.S. Senate seat.
The first successful rematch in the Pine Tree State came in 1830 when Jacksonian Samuel Smith defeated one-term National Republican Governor Jonathan Hunton.
Hunton had narrowly beaten Smith by 324 votes in 1829 in the two-candidate race.
Smith came back in 1830 and defeated Hunton by 2.7 points.
Smith would win three terms as a Jacksonian / Democrat – including fending off a rematch by National Republican nominee Daniel Goodenow in 1832, before losing as an independent Democratic candidate in 1833.
At the end of the decade, a series of gubernatorial rematches took place between Democrat John Fairfield and Whig Edward Kent.
Fairfield, a two-term U.S. Representative, defeated one-term Governor Kent by 3.7 points in 1838 with Kent less successful in the 1839 rematch, losing by 8.1 points.
Kent sought a second rematch in 1840, this time prevailing by a scant 67 votes.
Fairfield then came back in 1841 to handily defeat Kent by 12.3 points for the third of his four terms as governor.
All told, Kent was the Whig nominee for six consecutive cycles, winning twice (1837, 1840) and losing four times (1836, 1838, 1839, 1841).
Just a few years later, a fourth gubernatorial candidate won the second time around in a head-to-head rematch.
Whig Edward Robinson had lost to Democrat Hugh Anderson by 17.4 points in 1843, but came back to beat the one-term governor by 11.2 points in 1844.
The 28.6-point turnaround was the largest among the five rematch victors in the state.
The last gubernatorial candidate to successfully defeat his opponent the second time around was Whig William Crosby, although it comes with an asterisk.
In 1850, Crosby lost to one-term incumbent Democratic Governor John Hubbard by 11.3 points.
In 1852 (Maine skipped statewide elections in the 1851 cycle), Hubbard managed only a plurality 44.4 percent of the vote, with Crosby at 30.8 percent and Anti-Maine Law candidate Anson Chandler (who headed the anti-prohibition wing of the Democratic Party) with 23.0 percent.
(In 1851, Maine passed the nation's first prohibition statute, signed into law by Hubbard, even though he did partake in alcohol. Anti-Maine Law candidates sprouted up for a few cycles thereafter.)
Because Hubbard did not win a majority of the vote, the task of choosing the next governor went to the legislature who picked Crosby over the sitting governor. (The legislature would again select Crosby in 1853, when he finished second with 32.4 percent of the vote behind Democrat Albert Pillsbury with 43.5 percent).
Crosby was the last Maine gubernatorial candidate to win in a rematch contest.
Many others failed over the next several decades:
· 1858 / 1859: Democrat Manassan Smith (to Republican Lot Morrill)
· 1864 / 1865: Democrat Joseph Howard (to Union Republican Samuel Cony)
· 1866 / 1867 / 1868: Democrat Eben Pillsbury (to Republican Joshua Chamberlain)
· 1871 / 1872: Democrat Charles Kimball (to Republican Sidney Perham)
· 1873 / 1874: Democrat Joseph Titcomb (to Republican Nelson Dingley)
· 1876 / 1877: Democrat / Independent Democrat John Talbot (to Republican Selden Connor)
· 1878 / 1879: Greenbacker Joseph Smith (to Democrat Alonzo Garcelon) (Garcelon placed third in 1878 but was chosen by the legislature; both candidates then lost to Republican Daniel Davis in 1879.)
· 1892 / 1894: Democrat Charles Johnson (to Republican Henry Cleaves)
· 1904 / 1906: Democrat C.W. Davis (to Republican William Cobb)
· 1928 / 1930: Democrat Edward Moran (to Republican William Gardiner)
Moran was the last major party or second place candidate to get an opportunity for a rematch in a Maine gubernatorial race.
Will Cutler end this 12-cycle losing streak dating back across the last 162 years?
Follow Smart Politics on Twitter.