A Blue Wave Crashing Red Rocks: Kansas' Head-Turning 2014 Gubernatorial Race
Democrats have won the governor's mansion in Kansas with a Republican president in the White House at more than twice the rate as compared to a member of their own party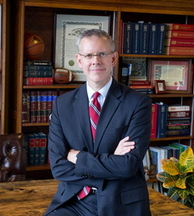 One of the most fascinating races to watch this election cycle has been Kansas' gubernatorial race, where there has been a growing realization outside of the deep red Sunflower State that Democratic Kansas House Minority Leader Paul Davis has a very good chance to knock one-term Republican incumbent Sam Brownback out of office.
Davis has remained competitive with Brownback in the scant polling that has been conducted of the race over the past year and has led in many of them.
For those who had not yet been paying attention to the state's gubernatorial race, today's announcement by the Davis campaign was sure to turn heads.
On Tuesday morning, Davis released a list of 104 current and former Republican politicians and party officials who endorsed his 2014 candidacy (officials who have been particularly critical of Governor Brownback's budget and tax policy decision-making).
That list of GOPers included Insurance Commissioner Sandy Praeger, former U.S. Representative Jan Meyers, two former lieutenant governors, three former Kansas Senate presidents, and three former Kansas House speakers.
Given the unpopularity of Governor Brownback, the fact that the politically moderate Davis is in a competitive race may not seem too surprising at first blush.
All the same, if the avalanche of Davis' Republican endorsements indicates he is on track to victory in November, it would mark a rather rare victory for the Democrats, particularly with a member of its own party governing in the White House.
A Smart Politics analysis finds that Kansas Democrats have won just 14 percent of gubernatorial elections since statehood in cycles with a sitting Democratic president – less than half the rate of victory the party enjoys when a Republican serves in the White House.
Overall, Kansas has held 67 gubernatorial elections dating back to statehood in 1861. (The state's first election was actually held in December 1859 when Kansas was still a territory, but no new election was required until 1862).
While Democrats have never fared particularly well in gubernatorial races in the state – winning less than a quarter of these 67 contests – the party has fared much worse in cycles in which one of its own sat in the White House.
Democrats have won just four of 27 gubernatorial elections in cycles with a sitting Democratic president, or 14.8 percent of the time.
Democrats did not have a governor during each of the first 10 cycles with a sitting Democratic in Washington: in 1859, 1886, 1886, 1894, 1896, 1914, 1916, 1918, 1920, and 1934.
(Note: The winner of the 1896 election, John Leedy, was a member of the People's (Populist) Party but ran as a Fusion candidate after the merger of the Democratic and Populist parties. The Democrats did not run a stand-alone candidate in the race and Leedy is considered to have served as a Populist governor).
The loss in 1934 particularly stung for the Democrats, with incumbent Alf Landon the only Republican governor across the country to win reelection with FDR in the White House that cycle.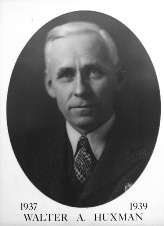 The first Democrat to win in Kansas with a Democrat in the White House was Walter Huxman in 1936.
Two-term Governor Alf Landon opted to run for president instead of a third term, and Huxman narrowly defeated Republican nominee Will West by 2.6 points in the open seat race.
That would prove to be the only Democratic gubernatorial victory in Kansas during the remaining years with Roosevelt (1938, 1940, 1942, 1944) and Harry Truman (1946, 1948, 1950, 1952) in office.
The party also lost the gubernatorial elections of 1962 and 1964 with John Kennedy and Lyndon Johnson in office respectively.
The latter defeat resembled that of 1934 – a year in which the party was unable to piggy-back onto a national Democratic landslide.
Republican John Anderson stepped down after his second term of governor that cycle and the GOP put up Congressman William Avery who defeated Democratic nominee Harry Wiles by 3.8 points.
Kansas was one of just eight states in which Republicans won a gubernatorial race that cycle out of 25 contests.
Democrats turned the tables in 1966, however, with Avery losing by 10.9 points to Arkansas City Mayor Robert Docking (son of the state's 35th Governor George Docking) in the middle of LBJ's second term.
Docking was also able to win the governorship for the Democrats in 1968 with an increasingly unpopular LBJ in the White House – defeating Rick Harmon by 4.2 points.
The fourth and final time a Democrat won the Kansas governorship with a sitting Democratic president came 10 years later in 1978 when John Carlin ousted incumbent GOPer Robert Bennett by 2.2 points.
Ever since, the party's nominees have been trounced in cycles with a Democratic president with James Slattery losing by 28.2 points in 1994, Tom Sawyer losing by 50.7 points in 1998, and Tom Holland losing by 31.1 points in 2010.
While the party has struggled mightily across history to win the governor's mansion under the long shadow cast by Democratic presidents from D.C., by contrast, Democrats have won 30 percent of gubernatorial elections with a Republican sitting in the White House – victorious in 12 cycles and losing 28.
That marks a rate of victory that is more than twice that under Democratic presidential administrations.
Democrats have notched such gubernatorial victories in Kansas in:
· 1882: George Glick (during Chester Arthur's administration)
· 1912: George Hodges (William Taft)
· 1922: Jonathan Davis (Warren Harding)
· 1930: Harry Woodring (Herbert Hoover)
· 1956 and 1958: George Docking (Dwight Eisenhower)
· 1970 and 1972: Robert Docking (Richard Nixon)
· 1982: John Carlin (Ronald Reagan)
· 1990: Joan Finney (George H.W. Bush)
· 2002 and 2006: Kathleen Sebelius (George W. Bush)
Note: In 1892, Lorenzo Lewelling was elected as the Democratic-People's party nominee, but is not counted in the tally above because he was a member of the People's Party who also received the Democratic gubernatorial nomination (the Democrats did not run a stand alone candidate).
Not to be overlooked as Brownback struggles to gain traction in his 2014 reelection bid is the fact that a Libertarian nominee (Keen Umbehr) will also be on the general election ballot.
In 2010, Libertarian Andrew Gray won 2.7 percent of the vote.
Follow Smart Politics on Twitter.