Jack Hatch to Iowa: Vote Like It's 1948?
A symbolic button worn by Iowa's underdog gubernatorial challenger evokes Truman's historic comeback…and an otherwise disastrous cycle for Iowa's Democratic Party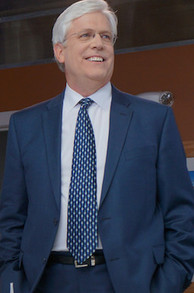 Democratic gubernatorial candidate Jack Hatch donned a Harry Truman button in Iowa Monday stating that he could stage a similar comeback against GOP incumbent Terry Branstad.
A Hatch victory this November would shock the heartland as the state senator has trailed Branstad in every public poll conducted of the race, including several this summer by double-digits. (Note: Though a new Rasmussen survey released today measured the race at a mere 46 to 40 advantage for Governor Branstad).
Truman, of course, not only famously won the presidential election of 1948 after polling suggested he would fall to Republican challenger Thomas Dewey, but he also carried Iowa by 2.7 points.
However, if Iowa voters give the Democratic Party the support they did in 1948, the results might be good for Hatch, but devastating down the ballot.
Smart Politics reviewed the 1948 election results in Iowa and found that while Truman carried the state at the top of the ticket, very little else went the Democratic Party's way that cycle in the Hawkeye State.
Aside from Truman's victory and former Democratic U.S. Senator Guy Gillette knocking one-term GOP U.S. Senator George Wilson out of office, the party was thoroughly demolished at the ballot box.
For starters, Republicans swept every statewide race for state governmental office:
● Governor: William Beardsley defeated Carroll Switzer with 55.7 percent of the vote
● Lieutenant Governor: Incumbent Kenneth Evans beat Iver Christoffersen with 52.6 percent
● Secretary of State: Melvin Synhorst defeated Philip Shutt with 52.2 percent
● Auditor: Lloyd Keller was victorious over Chet Akers with 52.4 percent
● Treasurer: Incumbent John Grimes defeated William Irwin with 52.8 percent
● Secretary of Agriculture: Incumbent Harry Linn beat Gale McClean with 54.0 percent
● Attorney General: Robert Larson defeated Harold Fleck with 52.6 percent
● Commerce Commissioner: Incumbent Carl Reed beat Sidney Ramsay with 52.9 percent
With 50.3 percent of the vote, Truman outperformed his nine other executive and legislative Democratic ballot mates in Iowa by 2.3 points.
With long-serving Democratic Treasurer Michael Fitzgerald and Attorney General Tom Miller running for reelection, that may be a difficult feat for Hatch.
But the news actually got worse for Iowa Democrats in 1948.
Republicans also saw all three of their incumbent candidates for judges to the Iowa Supreme Court win election that cycle: Halleck Mantz, John Mulroney, and W.A. Smith.
The GOP continued their stranglehold over the state legislature by winning more than three-quarters of all races: 23 of 29 State Senate seats and 80 of the 108 seats for the State House.
And finally, Republicans finished off the Democrats by sweeping all eight seats for the U.S. House of Representatives.
Incumbents Thomas Martin (1st CD), Henry Talle (2nd CD), Karl LeCompte (4th CD), Paul Cunningham (5th CD), James Dolliver (6th CD), Ben Jensen (7th CD), and Charles Hoeven (8th CD) all retained their seats while Harold Gross held the 3rd CD seat for the GOP after winning the nomination against incumbent John Gwynne.
All told, the victories by Truman and Gillette in Iowa were rather miraculous that year, though that might not quite be the narrative Hatch's campaign wants to sell at this stage of the race.
Follow Smart Politics on Twitter.