A Brief History of Illinois US Reps Running for Senate
Just eight sitting or ex-U.S. House members from Illinois have run for the U.S. Senate over the last 24 elections since 1944; the last time two or more faced off in a Senate primary was 1938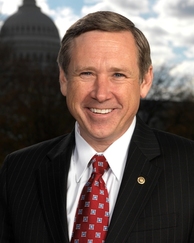 With 2016 election campaigns off and running, Democrats are eying pick-up opportunities to take back what would be short-lived Republican control of the U.S. Senate.
To be sure, nearly all of the vulnerable seats on the ballot in 2016 are held by Republicans, thanks in part to the inroads the party made three cycles prior in 2010 when the GOP netted six seats.
One of those seats is in the blue state of Illinois, where Republican Mark Kirk narrowly won a Democratic-held open seat (and concurrent special election) in 2010.
Several names are being mentioned as possible Democratic challengers, including at least three sitting U.S. Representatives.
Two-term Congresswoman Tammy Duckworth from the 8th CD has received the most buzz thus far, but classmates Congresswoman Cheri Bustos from the 17th CD and Bill Foster of the 11th CD are also mulling bids. (Foster is currently serving his fourth nonconsecutive term, having represented the 11th CD from 2008 to 2011 before redistricting, losing reelection, and then reentering the chamber in 2013).
Of course, Illinois is no stranger to promoting U.S. Representatives to the Senate – with both Kirk and Democrat Dick Durbin former members of the nation's lower legislative chamber.
(The chamber as a whole currently has the largest percentage of ex-U.S. Representatives since at least 1899).
Kirk served five terms from 2001-2010 before his 2010 victory while Durbin served seven from 1983-1997 before his open seat win in 1996.
Will multiple Democratic U.S. Representatives end up vying for Kirk's seat?
What has the overall track record been of sitting or ex-U.S. Representatives in Illinois when trying to make the leap to the U.S. Senate?
And how often has more than one Illinois member of the U.S. House from the same party sought a Senate seat in the same cycle?
Smart Politics examined the 37 general and special Illinois U.S. Senate contests held since the first direct election in 1914 and found that U.S. Representatives have run for the Senate 23 times, but just eight times since the middle of World War II.
Many political observers believe a Duckworth candidacy would clear the field on the Democratic side – or would at the very least clear Foster, Bustos, and any other potential Democratic U.S. Representative out of the race.
History suggests this might be true.
The last time more than one U.S. Representative made it to the U.S. Senate primary ballot in Illinois was more than 75 years ago in 1938.
In that cycle, one-term Democratic Senator William Dieterich did not seek reelection and the Democratic primary saw a battle between two-term Congressman Scott Lucas and former one-term U.S. House member Michael Igoe.
Lucas had previously lost the 1932 Democratic primary to Dieterich but was able to defeat Igoe in 1938 by 4.7 points. (Ioge had served less than a year in the chamber in 1935).
Lucas went on to win the general election over Republican Richard Lyons.
More than one sitting or ex-U.S. Representative from Illinois squared off in a U.S. Senate primary battle in just two other cycles – in 1918 and 1920.
In 1918, freshman U.S. Representative Joseph McCormick defeated 11-term congressman Edmund Foss in the Republican primary.
McCormick went on to defeat incumbent Democratic Senator James Lewis by 5.6 points in the general election.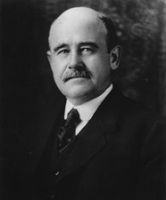 The only time three sitting or ex-U.S. Representatives faced off in an Illinois U.S. Senate primary was in 1920 to run for GOPer Lawrence Sherman's open seat.
The three candidate Republican primary pitted seven-term William McKinley (pictured) against freshman Frank Smith and former one-term Congressman Burnett Chiperfield.
McKinley nipped Smith by 1.4 points with 46.6 percent of the vote with Chiperfield way back in single digits with 8.2 percent.
Overall, Illinois saw a glut of ex- and sitting U.S. House members run for the U.S. Senate from 1914 to 1942. During this period, there were 15 such candidacies across just 12 elections.
Five of these candidates were victorious:
● 1918: One-term Republican Joseph McCormick (1917-1919)
● 1920: Seven-term Republican William McKinley (1905-1913; 1915-1921)
● 1926: Former one-term Republican Frank Smith (1919-1921). Note: Smith was never seated, however, due to allegations of fraud and corruption during the campaign.
● 1932: One-term Democrat William Dieterich (1931-1933)
● 1938: Two-term Democrat Scott Lucas (1935-1939)
Another 10 candidates fell short, with eight losing their party's nomination and two losing in the general election:
● 1914: One-term Democrat Lawrence Stringer (1913-1915; lost primary)
● 1918: Eleven-term Republican Edmund Foss (1895-1913, 1915-1919; lost primary)
● 1920: Former one-term Republican Burnett Chiperfield (1915-1917; lost primary)
● 1920: One-term Republican Frank Smith (1919-1921; lost primary)
● 1926: Former five-term Democrat James McDermott (1907-1914, 1915-1917; lost primary)
● 1930: One-term Republican Ruth McCormick (1929-1931; lost general)
● 1936: Five-term Republican William Hull (1923-1933; lost primary)
● 1938: Former one-term Democrat Michael Igoe (1935-1935; lost primary)
● 1940: Three-term Republican Ralph Church (1935-1941; lost primary)
● 1942: Four-term Democrat Raymond McKeough (1935-1943; lost general)
However, during the two-dozen U.S. Senate elections conducted since 1942, there have been only eight U.S. Representatives who made it to at least the primary ballot.
Four were victorious:
● 1950: Eight-term Republican Everett Dirksen (1933-1949)
● 1984: Five-term Democrat Paul Simon (1975-1985)
● 1996: Seven-term Democrat Dick Durbin (1983-1997)
● 2010: Five-term Republican Mark Kirk (2001-2010; also winner of 2010 special)
And four others came up short:
● 1962: Seven-term Democrat Sidney Yates (1949-1963; lost general)
● 1972: Seven-term Democrat Roman Pucinski (1959-1973; lost general)
● 1984: Four-term Republican Thomas Corcoran (1977-1984; lost primary)
● 1990: Five-term Republican Lynn Martin (1981-1991; lost general)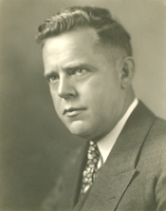 The danger, of course, of a U.S. Representative running for the U.S. Senate is that he or she will not have their seat in the lower chamber to fall back on if they lose.
That said, two sitting Illinois U.S. House members who launched failed Senate bids were able to return to the U.S. House in a subsequent cycle.
In 1940, three-term Congressman Ralph Church (pictured) lost the GOP special election primary to C. Wayland Brooks. Church came back to win four more U.S. House terms and served from 1943 to 1950.
In 1962, seven-term Democrat Sidney Yates narrowly lost to two-term incumbent Senator Everett Dirksen in the general election.
Yates then won 17 more terms to the U.S. House and served from 1965 to 1999.
Follow Smart Politics on Twitter.