Will Rubio or Bush Emerge As the Strongest Florida Presidential Candidate in History?
Only a handful of Floridians have run for president since statehood 170 years ago – few made even the slightest footprint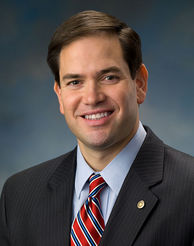 This is the fifth in a series of reports on the history of presidential hopefuls from states with candidates running for the White House (or exploring bids) in 2016. Previous reports focused on Kentucky, Texas, Wisconsin, and South Carolina.
With one candidate launching his presidential campaign on Monday (U.S. Senator Marco Rubio) and another weeks into his exploratory phase (former Governor Jeb Bush), the Sunshine State is poised to cast its biggest ever footprint of home-grown candidates in a presidential election.
To be sure, there are no guarantees that either Rubio or Bush will emerge as the GOP nominee next year – particularly as the growing field of Republican contenders swells to double-digits and candidates fight over an ever-smaller piece of the primary electorate.
That said, the bar is low – very low – for one of Florida's two high-profile candidates to boast the most successful presidential campaign in Sunshine State history this cycle.
Prior to 2016, only four Florida politicians made overtures to seek the White House across the 42 election cycles conducted from statehood in 1845 through 2012.
For the first century, no Floridian was placed into nomination at a major party convention through the 1944 cycle.
In 1948, three-term Democratic U.S. Senator Claude Pepper launched an extremely short-lived campaign to challenge President Harry Truman.
In that cycle, Senator Pepper was part of a failed effort to recruit General Dwight Eisenhower (seen as a stronger candidate than Truman) to run for the Democratic nomination, which the war hero refused just a few days before the national convention was held in mid-July in Philadelphia.
The next day, Pepper announced he would take on Truman (as he took over the unofficial Eisenhower headquarters at the convention) – a political move that did not inspire any support.
The Florida Senator therefore dropped out of the race on July 13th – the day before the presidential ballot.
Pepper, a liberal who did back Truman on civil rights, begrudgingly supported the president's nomination as he did not want to be associated with the southern revolt.
Less than two years later, Pepper's power play came back to haunt him as he lost his party's primary to two-term Congressman George Smathers by nine points.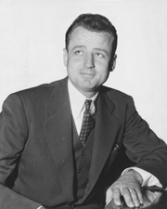 In 1960, Smathers ran as a favorite-son candidate to win the primary in Florida that May without opposition.
At the July convention in Los Angeles, Smathers received 30 votes on the first ballot won by John Kennedy – good for seventh place.
Smathers received the support of all 29 delegates from Florida plus one-half of a delegate from both Alabama and North Carolina.
In 1968, near the end of his third and final term in the chamber, Smathers ran as a favorite-son in the Florida primary once again – this time as a surrogate for his Democratic colleague Hubert Humphrey.
Smathers won with 46.1 percent of the vote, defeating Minnesota's Eugene McCarthy and an unpledged delegate slate that leaned to George Wallace of Alabama.
Smathers netted over 90 percent of the delegates for Humphrey's slate and did not seek reelection to his U.S. Senate seat that fall.
Fifteen years later, in February 1983, former two-term Florida Governor Reubin Askew entered the Democratic race to challenge President Ronald Reagan.
Askew, a conservative Democrat, formally launched his campaign on February 23, 1983 – within a week of Colorado's Gary Hart (February 17) and Minnesota's Walter Mondale (February 21) and three weeks after the first Democrat began campaigning, Alan Cranston of California (February 2).
Askew did not connect with Iowa voters and placed a distant sixth in the January caucuses (2.5 percent) and fared even worse in New Hampshire a month later – coming in last among the eight major Democratic candidates with 1.0 percent of the vote.
Askew exited the race two days later – one of three candidates to end their campaigns after poor showings in the Granite State along with Cranston and Fritz Hollings of South Carolina.
It would be 20 years before the next Floridian launched a presidential campaign.
In the 2004 cycle, former two-term governor and three-term U.S. Senator Bob Graham was one of many Democratic candidates vying to take on President George W. Bush.
Graham filed his paper work in early March 2003 – just weeks after having heart surgery – and formally launched his campaign on May 6th to become the fourth major Democrat in the race following Al Sharpton, Joe Lieberman, and Dick Gephardt.
However, Graham lasted only five months on the trail and withdrew from the race on the evening of October 6, 2003 – two and one-half months before the Iowa caucuses.
And so, the State of Florida has an extremely thin history when it comes to politicians entering the presidential field.
As for Rubio and Bush, odds are quite strong that both will be able to raise sufficient funds to run their campaigns well into the 2016 primaries and caucuses.
As for whether or not that will translate into Florida emerging with its first ever major party presidential nominee this cycle remains to be seen.
Follow Smart Politics on Twitter.