Mary Pawlenty: From the Governor's Residence to the People's House?
Just one gubernatorial first lady has ever been elected to the U.S. House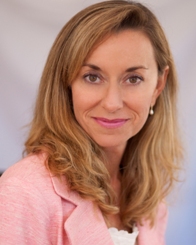 The recent announcement by U.S. Representative John Kline that he would not seek an eighth term in Minnesota's second congressional district has not only put the politically moderate district back in play for the Democrats in 2016 but has also prompted many political figures in the area to quickly take stock of their electoral prospects.
One of the high profile GOP names being mentioned is Mary Pawlenty who served as a Minnesota District Court Judge for 12+ years, overlapping in part with her tenure as First Lady during Tim Pawlenty's two terms as governor of the Gopher State from 2003-2011.
Many Republicans are expected to vie for their party's nomination in the 2nd CD next year, but if Pawlenty does enter the 2016 race and is victorious, hers will likely be the most unusual pathway to the chamber.
Smart Politics analyzed the biographies of the more than 270 female U.S. Representatives to serve in the chamber and found that only one previously served as a gubernatorial first lady.
To be sure, the pathway to the U.S. House for many women during the early- to mid-20th Century was filling the congressional seats of their deceased husbands (with the overwhelming majority of these women only serving one term).
Overall, more than three-dozen women won special and/or general elections to fill their deceased husband's U.S. House seat beginning with Mae Nolan of California in 1923 through Doris Matsui of California in 2005.
However, although their husbands held a much more elite political office, gubernatorial spouses have never developed a track record of translating their name recognition and political clout into winning seats in the U.S. House.
To date, only one female U.S. Representative has won an election to the chamber after previously serving as first lady in one of the 50 states – New Jersey Democrat Helen Stevenson Meyner.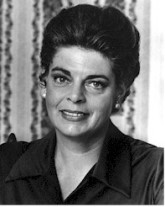 Stevenson Meyner – a distant relative of Illinois Democratic presidential nominee Adlai Stevenson – married New Jersey Democratic Governor Robert Meyner near the end of his first term in 1957.
Governor Meyner was reelected in 1957 and Helen served as first lady of the Garden State for four-plus years.
After redistricting in 1972, Stevenson Meyner ran for Congress for the first time and fell to State Senator Joseph Maraziti by 12.8 points in the 13th district.
However, Meyner was renominated by her party and won her 1974 post-Watergate rematch against Maraziti by 14.6 points as well as the 1976 race against former State Senator William Schluter.
Congresswoman Meyner would serve two terms in the chamber before her defeat in 1978 to Warren County prosecutor James Courter.
Thirty-six years later, Mary Pawlenty may just try to add her name to that list.
It has, in fact, been more common for daughters or granddaughters of governors to win U.S. House seats than first ladies:
South Carolina Democrat Elizabeth Patterson – daughter of Olin Johnston (1935-1939; 1943-1945) – served three terms in the chamber from 1987-1993
West Virginia Republican Shelley Moore Capito – daughter of Governor Arch Moore (1969-1977; 1985-1989) – served seven terms in the U.S. House from 2001-2015
South Dakota Democrat Stephanie Herseth Sandlin – granddaughter of Ralph Herseth (1959-1961) – served four terms in the U.S House from 2004-2011
Although Representative Stevenson Meyner is the only gubernatorial first lady to win a U.S. House seat, a half-dozen other first ladies have landed seats in the U.S. Senate – although all due to being first appointed to the position first, except for one, Hillary Clinton, who likely won her seat due to being First Lady of a different office:
Louisiana Democrat Rose Long (1936-1937): first lady of Huey Long (1928-1932) was appointed to the U.S. Senate after the assassination of her husband in 1936 and won a special election to the chamber later that year
Alabama Democrat Dixie Bibb Graves (1937-1938): first lady of Bibb Graves (1927-1931; 1935-1939) was appointed to the chamber by her husband after the resignation of Hugo Black
South Dakota Republican Vera Bushfield (1948): first lady of Harlan Bushfield (1939-1943) was appointed to her husband's U.S. Senate seat after his death
Louisiana Democrat Elaine Edwards (1972): first lady of Edwin Edwards for his first three terms as governor (1972-1980; 1984-1988) was appointed by her husband to the U.S. Senate after the death of Allen Ellender
Missouri Democrat Jean Carnahan (2001-2002): first lady of Mel Carnahan (1993-2000) was appointed to the U.S. Senate seat posthumously won by Carnahan and subsequently lost the seat in a 2002 special election
New York Democrat Hillary Clinton (2001-2009): first lady of Arkansas Governor Bill Clinton (1979-1981; 1983-1992) was elected to the chamber in 2000 and 2006
While never serving as gubernatorial first ladies, several sitting and former female U.S. Representatives later ran for governor in their own right with two being victorious: Connecticut Democrat Ella Grasso in 1974 and 1978 and Oklahoma Republican Mary Fallin in 2010 and 2014.
Other female U.S. Representatives who fell short in their gubernatorial bids include Hawaii Democrat Patsy Mink (1986), Maryland Republican Helen Bentley (1994), Hawaii Republican Patricia Saiki (1994), Connecticut Democrat Barbara Kennelly (1998), California Democrat Jane Harman (1998), Kentucky Republican Anne Northup (2007), and Pennsylvania Democrat Allyson Schwartz (2014).
Note: There have been a few mayoral first ladies who later were elected to the U.S. House such as California Republican Mary Bono (Sonny Bono, Palm Springs) and Pennsylvania Democrat Vera Buchanan (Frank Buchanan, McKeesport).
Follow Smart Politics on Twitter.