Minnesota's 2nd CD: Seven Is Not Enough
Even if all Republican candidates take back their pledge to abide by the party's endorsement and head to the primary, the seven GOPers hoping to win John Klein's seat would be shy of the party's high water mark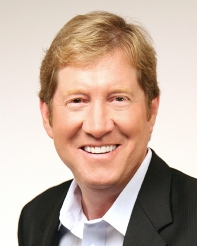 Seven Republicans are running for retiring John Kline's 2nd Congressional District seat in Minnesota, and even though several have stated they will abide by the party's endorsement, the GOP may nonetheless see its largest primary field in any race for the U.S. House since the 1970s.
At a recent debate conducted earlier this month in Cannon Falls, four candidates stated they will abide by such an endorsement: former radio talk show host Jason Lewis (pictured), former congressional candidate David Gerson, former State Representative Pam Myhra, and political novice Gene Rechtzigel.
However, businesswoman Darlene Miller said she intends to take her campaign to the primary as does former State Senator John Howe, unless all candidates agree to tie their fates to the party endorsement.
David Benson-Staebler is also running for the seat but did not participate in the debate.
If a candidate other than Miller and Howe wins the endorsement – and Lewis and Gerson appear to be the frontrunners in that regard – that will bring a minimum of three Republicans on the primary ballot provided Miller and Howe do not later suspend their campaigns.
If Benson-Staebler also continues his campaign – or any of the other candidates change their minds – Republicans will see a high water mark of four candidates on a U.S. House primary ballot for the first time since 1978.
Since reapportionment reduced the number of congressional districts in Minnesota to eight in 1962, the party has had a contested primary in only 62 of the 217 contests (28.6 percent).
During that span of 217 primaries and special primaries, the GOP has sent four candidates to the primary ballot just twice:
1974, 8th CD: After the retirement of long-serving DFLer John Blatnik (won by Jerry Arnold)
1978, 1st CD: After Al Quie opted to run for governor (won by former Minnesota Secretary of State Arlen Erdahl)
Since 1962 there have been three cycles in which at least five of the eight districts hosted a contested primary: in 1992 (1st, 4th, 5th, 6th, 7th), 2000 (2nd, 4th, 5th, 7th, 8th), and 2012 (1st, 2nd, 3rd, 4th, 6th).
Minnesota was a national forerunner in passing legislation to hold primaries in congressional races, with the first such contests held in 1902.
Since 1902, a total of 237 of the 500 U.S. House primaries and special primaries saw contested races on the Republican side, or 47.4 percent. That number, as detailed above, has dropped substantially in recent decades.
During this 110+-year span only once has every district seen multiple Republican candidates on the primary ballot – back in 1920, when the party swept all 10 seats.
The largest number of Republican U.S. House candidates to square off in a single congressional district primary in state history is nine – set in 1940 in the 9th Congressional District.
At that time, the 9th CD was held by Farmer-Laborite Richard Buckler and the September 1940 primary saw State Representative Colvin Butler emerge with a plurality victory of just 22.0 percent. Butler fell 675 votes short of Buckler in the general election that November.
Other Minnesota GOP primary races with a high number of candidates include:
1902, 3rd CD (7 candidates): won by former State Senator Charles Davis
1936, 2nd CD (7 candidates): won by Christian Laurisch
1946, 3rd CD (8 candidates): won by former State Representative George MacKinnon
1956, 3rd CD (7 candidates): won by Minneapolis Lakers basketball star George Mikan
1958, 1st CD special (7 candidates): won by State Senator and future Governor Al Quie
Six Republican candidates have squared off in five U.S. House primaries and five candidates have appeared on the ballot seven times.
It should be noted that in 1932 Minnesota elected each of its nine U.S. Representatives to at-large seats. In that cycle, 32 Republicans appeared on the primary ballot for nine general election ballot slots.
Overall, 897 Republican candidates have run for the 500 seats on the ballot during the primary era, or 1.79 per congressional district.
There have been four instances in which Republicans failed to field a single candidate in a U.S. House election since 1902: in 1934's 7th CD (won by Farmer-Laborite Paul Kvale), 1966's 8th CD (won by DFLer John Blatnik), 1976's 8th CD (won by DFLer Jim Oberstar), and 1978's 8th CD (won by Oberstar).
Follow Smart Politics on Twitter.