Will the 2016 GOP Nominee Pick a Rival Candidate for VP?
Only once over the last 60+ years has the Republican Party nominated a failed presidential candidate from that cycle for vice president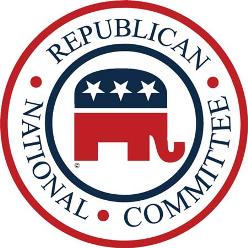 With the prospect that the Republican presidential race might still be undecided after the primary season ends in early June, hypothetical scenarios have been floated as to the potential joining of forces for a general election ticket between once rival candidates on the campaign trail – each of which seems implausible at this time (Donald Trump + John Kasich; Ted Cruz + Marco Rubio etc.).
This cycle's primary chaos aside, the speculation that a frontrunner might choose a rival competitor for the vice presidential slot is a ritual at least one of the parties seemingly endures every four years.
In a nutshell, the theory is that a party's electorate becomes divided to some extent during the primary process and thus a nominee may seek to select a candidate he or she defeated in the primaries to appease the supporters of the former rival and coalesce the ticket. That theory seems to double down when the nomination rival comes from a battleground state (e.g. Ohio with Kasich and Florida with Rubio).
[Note: This is also the theory being shopped by those who believe likely Democratic nominee Hillary Clinton will need to select Bernie Sanders as her running mate – or Elizabeth Warren as a Sanders placeholder – in order to solidify the youth and progressive vote for her general election campaign].
But now, with the national convention in Cleveland less than four months away, how likely is it that we will see the GOP package a ticket for November with two 2016 candidates on the ballot?
A Smart Politics review finds that Republicans have selected a vice presidential nominee who was a failed candidate for president that same cycle in just one of the last 16 cycles since 1952.
The last White House hopeful who came up short in his presidential bid but landed a VP slot in the same year was George H.W. Bush in 1980.
Bush carried six state primaries and caucuses in the 1980 Republican nomination battle plus the District of Columbia and Puerto Rico, but exited the race in late May.
Not only is Bush's 1980 selection the only instance since 1952 of the Republican Party choosing a VP from the pool of failed candidates from that cycle, but only one other running mate chosen during this six-plus decade span had previously ever run for the nation's highest office – Jack Kemp in 1996.
Kemp sought the GOP nomination in 1988 but suspended his campaign in mid-March without a primary victory to his name. Eight years later, he became Bob Dole's running mate.
None of the other Republicans during this period under analysis had sought the White House at the time of their VP selection: Richard Nixon (1952, 1956), Henry Cabot Lodge Jr. (1960), William Miller (1964), Spiro Agnew (1968, 1972), Bob Dole (1976), Dan Quayle (1988, 1992), Dick Cheney (2000, 2004), Sarah Palin (2008), and Paul Ryan (2012).
Of course, Nixon (1960, 1968, 1972), Lodge (1964), Dole (1980, 1988, 1996), and Quayle (2000) would later run for president in their own right.
During this 16-cycle span, Democrats have selected five vice presidential nominees who came up short in their bids for the White House that cycle: Estes Kefauver in 1956, Lyndon Johnson in 1960, Walter Mondale in 1976 (Mondale was the first of a long list of Democrats to explore a bid that cycle but exited early in late 1974), John Edwards in 2004, and Joe Biden in 2008.
Three other Democratic VP nominees had previously run for president: Hubert Humphrey in 1964 (1956, 1960), Lloyd Bentsen in 1988 (1976) and Al Gore in 1992 (1988).
It was not always the case, however, that Republican VP nominees were so rarely chosen from the group of that cycle's failed presidential candidates.
During seven of the nine cycles between 1916 and 1948, the VP pick had run for president that year:
Charles Fairbanks, 1916: The former Vice President won the Indiana primary as a favorite son candidate and earned 88.5 delegates across 20 states on the second ballot (4th place). Fairbanks won 30 delegates from his home state plus 14 from Kentucky, 12 from Missouri, five from Texas, four from New Jersey, three from Arkansas and South Carolina, two from Georgia, Mississippi, and Washington, one and one-half from Louisiana, and one from Alabama, California, Colorado, Connecticut, Oklahoma, Tennessee, West Virginia, and the Philippines. Fairbanks won over 85 percent on the first and only round of balloting for vice president to join Charles Evans Hughes to complete the GOP ticket.
Calvin Coolidge, 1920: The Massachusetts governor won 34 votes on the first ballot (7th place) with 28 delegates from his home state, two from New York and South Carolina, and one from Kentucky and Texas. Coolidge later claimed the vice-presidential nomination with a clear majority on the first ballot and became Warren Harding's running mate.
Charles Curtis, 1928: The Kansas U.S. Senator won 64 votes on the first ballot for a distant third place with delegates from 10 states: all 23 delegates from Kansas, 20 from Oklahoma, 10 from Ohio, four from Missouri, two from New Mexico, and one each from Florida, Georgia, Louisiana, Minnesota, and Rhode Island. Curtis claimed 96 percent of the delegates for vice president on the only round of balloting to join Herbert Hoover's ticket.
Frank Knox, 1936: The newspaper publisher was the favorite son winner of the Illinois primary and was not the first choice to be Alf Landon's running mate. However, frontrunner Michigan U.S. Senator Arthur Vandenberg withdrew his name from consideration for that slot and Knox ended up as the unanimous VP nominee as a result.
Charles McNary, 1940: The Oregon U.S. Senator was the favorite son winner of his state's primary and had the support of 13 delegates on the first ballot at the convention in Philadelphia (12th place) – 10 from Oregon, two from California, and one from Delaware. McNary won 88 percent of the vote to win the VP slot and become Wendell Willkie's running mate.
John Bricker, 1944. The Ohio Governor was the favorite son winner of his state's presidential primary and was the unanimous choice by the GOP to join Thomas Dewey on the November ticket.
Earl Warren, 1948. The California governor won the Golden State primary as a favorite son candidate that cycle – following up on previous presidential primary victories there in 1936 and 1944. Warren won 59 votes on the first ballot at the convention in Philadelphia with delegates from six states – all 53 from California plus two from Missouri and one each from Georgia, Hawaii, Pennsylvania, and Washington. Warren swept the delegate vote to become Dewey's running mate.
During the 15 cycles between the party's first presidential election in 1856 through 1912 a failed candidate from that cycle was selected as a running mate just once – in 1884.
Illinois U.S. Senator John Logan received 63.5 votes for president on the first ballot at the convention in Chicago – good for fourth place. Logan withdrew during the fourth round of balloting when frontrunner James Blaine of Maine got over the hump to win the nomination.
Logan was subsequently a near unanimous pick for VP.
Only one other Republican VP pick between 1856 and 1912 had ever previously been in the presidential mix – Andrew Johnson in 1864.
Johnson – a Democrat – was selected as Abraham Lincoln's running mate in 1864 – four years after the former Tennessee U.S. Senator had received 11 or 12 votes on each of the first three-dozen ballots at the DNC in Charleston, South Carolina.
Follow Smart Politics on Twitter.