Is a Minnesota US Representative Due for Defeat at the Ballot Box?
There have been only three longer stretches over the last 135 years during which no Gopher State U.S. House member was defeated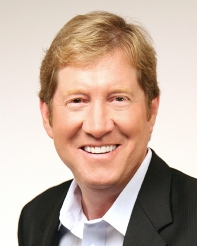 With Minnesota hosting four U.S. House elections decided by five points or less for the first time in state history in 2016, both Republicans and DFLers are bracing for several competitive races again next November.
Democrats are hoping Angie Craig is successful in her rematch against Jason Lewis (pictured) in the 2nd CD (a race she lost by 1.8 points last year) while the party expects to field a top-tier challenger in their sixth attempt to deny Erik Paulsen a win in the state's swingy 3rd CD.
Meanwhile, Republicans will continue to target 8th CD Congressman Rick Nolan (who won reelection by less than two percentage points each of the last two cycles), Blue Dog Democrat Collin Peterson in the 7th (whose 5.0-point win last year was his closest race in more than two decades), as well as Tim Walz's open 1st CD seat.
While all of these four incumbents listed above are not equally vulnerable, the odds that one of them may fall in 2018 are not too long.
The DFL is expecting to ride a national mid-term wave, and picking off Representative Lewis or Paulsen is a key piece to Democrats winning back the nation's lower legislative chamber.
Meanwhile, Republicans are hoping the GOP surge that crept through Greater Minnesota in 2016 will finally unseat Nolan or Peterson – who rank as the 4th and 6th oldest Minnesotans ever to serve in the U.S. House of Representatives respectively.
No Minnesota U.S. House member has lost reelection for the last two election cycles with 8th CD Republican Congressman Chip Cravaack the last to fall in 2012.
To see three cycles go by without an incumbent going down to defeat in the Gopher State has been a rarity over the decades.
Since Minnesota's U.S. House delegation reached five members in 1882, there have been only three periods during which no incumbent lost a reelection bid in three or more straight cycles.
However, each has taken place during the last half-century:
1974-1980 (four cycles)
1984-1988 (three cycles)
1994-1998 (three cycles)
These runs were interrupted by the defeats of Republicans Arlen Erdahl and Tom Hagedorn in 1982, Republican Arlan Stangeland in 1990, and DFLer David Minge in 2000.
There have been only four additional cycles since 1882 in which no incumbent lost reelection in back-to-back cycles: 1882-1884, 1898-1900, 1950-1952, and 2014-2016.
If all seven U.S. Representatives running for reelection are victorious from Minnesota in 2018 it will mark the fourth longest undefeated incumbency streak in state history at 21 consecutive wins.
Minnesota U.S. House members won 26 elections in a row from 1974-1980, 24 in a row from 1984-1988 and 22 straight from 1994-1998.
The current streak of 14 wins in a row is tied for the fifth largest in history (along with the 1898 and 1900 cycles during which all seven members of the state delegation won reelection).
Five Republicans and four DFLers won 18 straight elections from 1950-1952.
Follow Smart Politics on Twitter.