Michele Bachmann and a Brief History of Minnesota US Reps Running for Senate
Sitting or former U.S. Representatives have been elected to the U.S. Senate by Minnesotans in only four of 21 candidacies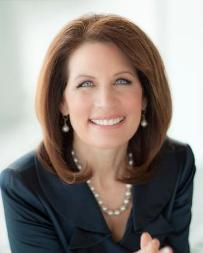 Shortly before Tina Smith was seated in the U.S. Senate last week, the buzz surrounding Minnesota's 2018 U.S. Senate special election got even more pronounced with former four-term Congresswoman and 2012 presidential candidate Michele Bachmann discussing her interest in the race on The Jim Bakker Show.
It is yet to be determined whether Senator Smith will have a clear path to the DFL nomination, but with all five members of her party in the U.S. House stating they are not interested in running for the seat, it is likely she will emerge as the nominee.
On the Republican side, one state lawmaker has already launched a campaign: State Senator Karin Housley (SD-39). But the attention Bachmann – who has largely remained out of the spotlight since her exit from the chamber in January 2015 – would bring to the race is at another level entirely.
One would expect lawmakers from the nation's lower legislative chamber to be a farm system of sorts for the parties to groom nominees for the U.S. Senate.
That has not generally been the case in Minnesota.
Since the first Minnesota U.S. Senate primary in 1912, sitting or former members of the U.S. House have appeared on the primary or general election ballot 21 times.
Just four of these candidacies were successful – and only one in the last 60 years.
The last U.S. Representative to win a senate seat in the Gopher State was Rod Grams in 1994.
Grams was a freshman member of the house when he took advantage of Dave Durenberger's ongoing legal issues – issues which cut short his tenure (Durenberger was denounced by the chamber in 1990 for unethical conduct and pled guilty after leaving office in 1995 for misusing public funds).
Grams defeated Lieutenant Governor Joanell Dyrstad and former Governor Harold Stassen in the primary and rode his party's national wave to record a 5.0-point win against DFLer Ann Wynia in the general election.
Prior to Grams, only three other U.S. Representatives were elected to the U.S. Senate.
The first to do so in a direct election was five-term Republican Thomas Schall in 1924.
Schall eked out a 0.5-point primary win against Supreme Court Justice Oscar Hallam with just 35.5 percent of the vote – a victory that still stands as the closest primary win for the office in state history.
Schall unseated Farmer-Laborite Magnus Johnson in the general election by less than a point and would serve two terms in the senate until his death in 1935.
Next was former Republican lawmaker Ernest Lundeen. Lundeen served one term in the House from 1917-1919 and had subsequently launched three failed attempts in U.S. Senate elections (in 1922 and 1923 as a Republican and in 1930 as a Farmer-Laborite).
In 1936, Farmer-Laborite Governor Floyd Olson had won his party's U.S. Senate primary, but died in August of that year. Lundeen took his place on the ballot and notched a 24.5-point win against former governor (and sitting U.S. Representative) Theodore Christianson. Lundeen would serve until his death in a plane crash in August 1940.
The remaining U.S. Representative to be elected to the senate was DFLer Eugene McCarthy in 1958.
McCarthy was in his fifth term when he cruised to a 55.1-point primary victory over former Farmer-Laborite Governor Hjalmar Petersen.
That November, McCarthy knocked two-term Republican Senator Edward Thye out of office by 6.5 points en route to two terms in the chamber in his own right.
But while Schall, McCarthy, and Grams made the electoral transition from wins in their congressional district to statewide victories (and Lundeen doing so with a two-decade gap and switching parties), many others tried and failed.
In fact, ex- or sitting U.S. Representatives have lost primary or general elections 17 times during the direct election era:
Charles Lindbergh (1907-1917) placed fourth with 14.7 percent in the 1916 Republican primary won by Frank Kellogg and third as a Farmer-Laborite in the 1923 special primary after the death of Senator Knute Nelson
Before his 1936 victory, Ernest Lundeen (1917-1919) lost the 1922 Republican primary to Senator Kellogg, placed seventh in the 1923 special Republican primary won by J.A.O. Preus, and lost the 1930 general election to Senator Schall as the Farmer-Laborite nominee
Republicans Thomas Schall (1915-1925), Sydney Anderson (1911-1925), and Halvor Steenerson (1903-1923) joined Lundeen in defeat in the 1923 special primary placing third, fourth, and eighth respectively
Former Farmer-Laborite Congressman Knud Wefald (1923-1927) lost his party's 1930 primary to Ernest Lundeen
Sitting Democratic U.S. Representative Einar Hoidale (1933-1935) won his party's primary in 1934 but placed second in the general election – 20.7 points behind Farmer-Laborite Senator Henrik Shipstead
Earlier that year, Shipstead defeated sitting Farmer-Laborite U.S. Representative Francis Shoemaker (1933-1935) by 47.2 points in his party's primary
Republican Congressman Theodore Christianson defeated Senator Schall's widow in the GOP primary but lost to Lundeen by nearly 25 points in the general election
Republican Ray Chase (1933-1935) challenged Senator Shipstead in 1940 (running for his fourth term as a Republican) – placing third in the primary
Farmer-Laborite Henry Arens (1933-1935) placed a distant third in his party's 1942 primary behind former Senator Elmer Benson and Senator Lundeen's widow, Norma
Republican Clark MacGregor (1961-1971) gave up his U.S. House seat when he ran for the senate in 1970, losing an open seat race to former Senator (and Vice-President) Hubert Humphrey
DFLer Don Fraser (1963-1979) lost the 1978 special primary by 0.6 points to sports mogul Bob Short
Republican Mark Kennedy (2001-2007) lost the 2006 general election by 20.1 points to Amy Klobuchar
It should be noted that three other U.S. Representatives won election to the U.S. Senate prior to the ratification of the 17th Amendment:
Republican William Windom (1859-1869) served in the upper chamber in three stints: 1870-1871 (via appointment), 1871-1881 (winning election in 1871 and 1877), and 1881-1883 (winning election in 1881)
Republican William Washburn (1879-1885) won one term in the senate and served from 1889-1895 before losing his reelection bid
Republican Knute Nelson (1883-1889) was in his second term as governor when the state legislature elected him to the U.S. Senate where he served from 1895 until his death in 1923
One Minnesota senator – Republican Magnus Johnson (1923-1925) – was later elected to the U.S. House, doing so as a Farmer-Laborite in 1932. [Appointed Democratic Senator Charles Towne (1900-1901) did the same – winning a seat in the U.S. House from New York's 14th CD in 1904].
Follow Smart Politics on Twitter.