Jon Tester Eyes Record-Tying Plurality Win in 2018 US Senate Bid
Only one previous senator in history has been elected to the chamber without a majority of the vote three times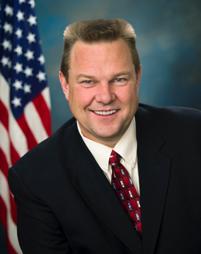 Although Donald Trump carried Montana by more than 20 points in 2016 and Jon Tester was subsequently circled as a prime target for the GOP, the Democratic incumbent does not appear to be on the front line of the most vulnerable U.S. Senators on the ballot this November.
The two-term senator boasts a Top 10 U.S. Senator approval rating (56 percent), led by eight points in a matchup poll released after his renomination last month against GOP nominee, state auditor, and fellow rancher Matt Rosendale, and is well-funded heading into the heart of the campaign (reporting more than $6 million cash on hand through the first quarter of this year).
That said, Tester's reelection odds are far from a sure thing, particularly for an incumbent who has yet to win over a majority of voters on Election Day.
Tester won 49.2 percent when he unseated three-term Republican Senator Conrad Burns in 2006 by 0.9 points and then received 48.6 percent in a 3.7-point reelection victory over long-serving Congressman Denny Rehberg in 2012.
If Tester is victorious in 2018, it would not be surprising if he fell shy of a majority for a third straight cycle as Tester and Rosendale will be joined on the November ballot by two other candidates.
Montanans will have a chance to vote for a Libertarian in a U.S. Senate race for an eighth time with nominee and surveyor Rick Breckenridge. All seven previous nominees have won at least 2 percent of the vote.
Meanwhile, Steve Kelly of Bozeman is the second Green Party U.S. Senate nominee in Montana history and the first in 16 years.
As a result, the 2018 race will be just the third U.S. Senate contest in the state during the last 75 years in which more than three candidates appeared on the general election ballot.
During the previous two such cycles, the two third party candidates averaged a cumulative 5.6 percent of the vote:
1996 (5.7 percent): Reform Party nominee Becky Shaw (4.7 percent) and Natural Law nominee Stephen Heaton (1.0 percent)
2002 (5.5 percent): Libertarian Stan Jones (3.2 percent) and Green Party nominee Bob Kelleher (2.3 percent)
Libertarian U.S. Senate nominees have averaged 3.3 percent in Montana over the years, and so it is not unreasonable to posit that Breckenridge and Kelly will cumulatively collect approximately five percent of the vote.
If that holds true, Tester would have to beat Rosendale by at least five points to win a majority in November – or more than double his 2.3-point average victory margins in 2006 and 2012.
And so, if Tester does win with a plurality in 2018, he will join Alaska Republican Lisa Murkowski as the second U.S. Senator to win a seat in the chamber without a majority three times.
[Murkowski won 48.6 percent in 2004, 39.5 percent as a write-in candidate in 2010, and 44.3 percent in 2016].
There has been at least one plurality winner in a U.S. Senate election during each of the last 13 cycles since 1992, including six in 2016: Murkowski, Colorado Democrat Michael Bennet (49.9 percent), Missouri Republican Roy Blunt (49.3 percent), Nevada Democrat Catherine Cortez Masto (47.1 percent), New Hampshire Democrat Maggie Hassan (48.0 percent), and Pennsylvania Republican Pat Toomey (48.9 percent).
That marked the most plurality wins in a cycle in more than 40 years (eight in 1974) and the most during a presidential election cycle since 1936 (also six).
After Democrat Doug Jones' special election victory in Alabama last December, there have been 175 plurality winners in U.S. Senate races since direct elections began more than a century ago (including preference votes in states that held such contests before the ratification of the 17th Amendment in 1913).
Jones' victory brought the total number of senators in the 115th Congress who were last elected to the chamber with a plurality of the vote to 14 – tied for the most in 95+ years.
The U.S. Senate will be shedding at least one of these members next January – retiring Arizona Republican Jeff Flake who won with 49.2 percent in 2012.
Tester and Nevada Republican Dean Heller (45.9 percent) are the two remaining plurality winners who will be on the November ballot.
Recent plurality winners who were defeated in their subsequent campaign include Illinois Republican Mark Kirk in 2016, Alaska Democrat Mark Begich in 2014, Minnesota Republican Norm Coleman in 2008, Missouri Republican Jim Talent in 2006, Georgia Democrat Max Cleland in 2002, New Hampshire Republican Bob Smith in 2002, Minnesota Republican Rod Grams in 2000, and Virginia Democrat Chuck Robb in 2000.
The likely high number of competitive U.S. Senate races in 2018 is one of two necessary components for producing a plurality winner along with third party candidacies.
Montana's 2018 U.S. Senate race checks both of those boxes.
Follow Smart Politics on Twitter.