Three Midwestern States Host Most Competitive Gubernatorial Elections in More Than a Half-Century
Iowa, South Dakota, and Wisconsin each had unusually close races for governor this cycle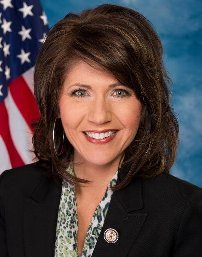 As expected, multiple gubernatorial seats in the Midwest flipped to the Democrats during the 2018 midterms with incumbents falling in Illinois (Bruce Rauner) and Wisconsin (Scott Walker) and open seats seized in Kansas (by Laura Kelly) and Michigan (Gretchen Whitmer).
Democrats fell short in three other states where they had good pick-up opportunities – Iowa, Ohio, and South Dakota – with each of these states ranked among the Top 8 most narrowly decided races of the 36 elections for governor this cycle.
Voters in Iowa, South Dakota, and Wisconsin in fact, were all treated to the most thrilling gubernatorial elections each state has hosted in more than 50 years.
In Iowa, Governor Kim Reynolds defeated businessman Fred Hubbell by 2.7 points – the closest finish over the last 20 elections held in the state since 1958.
The Hawkeye State has hosted a fair number of competitive races for governor in recent decades with 12 of these 20 contests decided by single digits: 1958 (8.2 points), 1960 (4.2), 1962 (5.2), 1968 (8.2), 1970 (4.4), 1982 (6.3), 1986 (3.9), 1998 (5.8), 2002 (8.2), 2006 (9.6), 2010 (9.6), and 2018 (2.7).
The last time a gubernatorial election in the state was more narrowly decided than 2018's race was former Democratic Ottumwa Mayor Herschel Loveless' 2.5-point victory over Governor Leo Hoegh in 1956.
Only six other elections for governor in Iowa had a closer result than Hubbell vs. Reynolds of the 73 held since statehood – all but one from more than a century ago:
1846: Democratic Territorial Representative Ansel Briggs by 1.6 points over Whig and former Wisconsin Territorial Council member Thomas McKnight
1885: Republican state Senator William Larrabee by 2.1 points over Democratic-Greenback state Senator Charles Whiting
1889: Democratic attorney Horace Boies by 1.8 points over GOP state Senator Joseph Hutchinson
1891: Governor Boies by 2.0 points over Republican State Agricultural Society President Hiram Wheeler
1912: Republican Lieutenant Governor George Clarke by 0.3 points over Democrat Edward Dunn
1936: Democrat Lieutenant Governor Nelson Kraschel by 0.3 points over Republican state Senator George Wilson
In Wisconsin, Superintendent of Public Instruction Tony Evers unseated two-term incumbent Scott Walker by just 1.1 points – the most competitive race for governor in the state over the last 16 elections since 1964.
The last time the Badger State hosted a closer nail-biter was in 1962 when state Attorney General John Reynolds defeated former state GOP Chairman Philip Kuehn by 0.9 points.
Wisconsin has now had six consecutive gubernatorial races decided by single digits – tied with Oregon for the largest such streak in the nation. Rhode Island's six-cycle streak ended in 2018 as did Minnesota's five-cycle streak, while Maine's increased to five.
The Evers vs. Walker battle is the fifth closest election for governor of the 75 held in Wisconsin history, trailing only the aforementioned 1962 race and the following three cycles:
1857: Republican Circuit Judge Alexander Randall eked out a 0.5-point win over Democratic Milwaukee Mayor James Cross
1875: Republican Milwaukee Mayor Harrison Ludington beat Democratic Governor William Taylor by 0.5 points
1940: Republican Governor Julius Heil defeated former Progressive state Attorney General Orland Loomis by 0.9 points
[Note: Wisconsin's Election of 1855 initially found Democratic Governor William Barstow beating state Senator Coles Bashford by 0.2 points. However, after fraudulent votes were removed from the tally by the state Supreme Court, Bashford defeated Barstow by 1.4 points].
In deep red South Dakota, Democrats put forth their strongest nominee in years, but state Senator Billie Sutton came up 3.38 points short of upsetting Congresswoman Kristi Noem (pictured at top) and ending the longest Democratic gubernatorial drought in the nation.
The race was the closest in the state since Republican Lieutenant Governor Nils Boe beat former Democratic Lieutenant Governor John Lindley by 3.35 points in 1964.
Of the 55 gubernatorial elections since statehood, the 2018 race was the eighth most competitive, also trailing the elections of:
1896: Vermillion mayor and People's nominee Andrew Lee defeated former GOP Secretary of State Amund Ringsrud by 0.4 points
1898: Governor Lee was reelected by 0.5 points as a Fusion candidate against Republican pharmacist and Treasurer Kirk Phillips
1912: Republican Lieutenant Governor Frank Byrne beat former Democratic state Senator Edwin Johnson by 2.8 points
1936: Republican communications executive Leslie Jensen unseated Democratic Governor Tom Berry by 3.2 points
1958: Democratic state Senator Ralph Herseth defeated Republican attorney Phil Saunders by 2.8 points
1960: Republican Archie Gubbrud unseated Governor Herseth with a 1.4-point victory
In addition to these three Midwestern states, two states in the South also had their most closely decided races for governor in at least a half-century: Florida (0.4 points) and Georgia (1.4 points).
Follow Smart Politics on Twitter.