Raising Their Profile: US Representatives Running for President
The 2020 cycle is still shy of the modern day record of six members of the U.S. House seeking the nation's top political office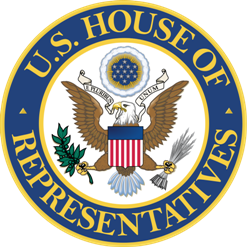 The recent entries of two U.S. Representatives (Ohio's Tim Ryan and California's Eric Swalwell) and two mayors (Miramar, Florida's Wayne Messam and South Bend's Pete Buttigieg, who is reported to officially launch his campaign this weekend) into the teeming 2020 Democratic presidential field highlight the grand ambitions of politicians at all levels of political office.
Of course, with the number of announced candidates this cycle approaching 20, it is perhaps not too surprising that an unusual number of sitting or former U.S. House members have suited up for a White House run.
In addition to Ryan and Swalwell, three other Democrats are running for president who are either current members of the U.S. House (Hawaii's Tulsi Gabbard) or whose last political office was in the nation's lower legislative chamber (Maryland's John Delaney and Texas' Beto O'Rourke). [Note: Those holding another office who previously served in the U.S. House are not counted in this tally].
The 2020 cycle is still one candidate shy of the modern primary era (1972+) record of six former or sitting U.S. Representatives running for president.
The 1972 cycle saw five sitting U.S. Representatives run for president plus one U.S. Delegate: Republicans Pete McCloskey (California) and John Ashbrook (Ohio) and Democrats Wilbur Mills (Arkansas), Shirley Chisholm (New York), Patsy Mink (Hawaii), and Walter Fauntroy (District of Columbia,  as a favorite son candidate).
The 2020 cycle is now technically tied with the 1988 presidential campaign which produced the candidacies of Democrats Dick Gephardt (Missouri), James Traficant (Ohio), and Douglas Applegate (Ohio, favorite son bid), and Republican Jack Kemp (New York). Then ex-Republican congressman Ron Paul of Texas was the Libertarian nominee that cycle.
Swalwell's announcement this week saw the 2020 field eclipse the 2008 and 2012 cycles which saw four U.S. Representatives run for president.
In 2008, Democrat Dennis Kucinich (Ohio) and Republicans Ron Paul (Texas), Tom Tancredo (Colorado), and Duncan Hunter (California) all vied for their party's nomination.
In 2012, Paul was joined by fellow GOP U.S. Representatives Michele Bachmann (Minnesota) and – briefly – Thad McCotter (Michigan) plus former congressman and House Speaker Newt Gingrich (Georgia).
Only three of the 13 election cycles since 1972 have failed to produce at least one sitting or ex-U.S. House member running for the presidency – 1984, 1992, and 2016.
The remaining cycles also saw the following presidential bids:
1976: Democrats Mo Udall (Arizona) and Delegate Walter Fauntroy (D.C., as a favorite son candidate)
1980: Republicans Phil Crane (Illinois) and John Anderson (Illinois). [The last elected office of George H.W. Bush of Texas was also the U.S. House].
1996: Republican Bob Dornan (California)
2000: Republican John Kasich (Ohio)
2004: Democrats Dick Gephardt (Missouri) and Dennis Kucinich (Ohio)
The 2020 cycle could equal the mark set in 1972 if Massachusetts Democrat Seth Moulton jumps into the race.
Follow Smart Politics on Twitter.