Bullock Attempts to Make History With 2020 US Senate Bid
No sitting or former Montana governor has been elected to the U.S. Senate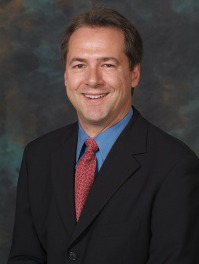 Chuck Schumer and the Democratic Party got their wish on Monday when Montana Governor Steve Bullock made it official – filing for the state's Class II U.S. Senate seat on the ballot this November.
Democrats had long hoped the moderate Democrat would challenge first-term Senator Steve Daines, but Bullock first launched a failed presidential bid this cycle, exiting that race on December 2nd after a 6-month, 19-day campaign.
Bullock, who has one of the top Democratic gubernatorial approval ratings in the country, is expected to make the Montana U.S. Senate race very competitive and puts another seat in play for the Democrats as the party attempts to take back control of the legislative chamber for the 117th Congress.
But if Democrats are counting on a Bullock victory, he will have to make history along the way.
To date, no sitting or former governor from Montana has ever been elected to the U.S. Senate – and only a handful have tried.
Two former governors made U.S. Senate bids in 1928.
Republican Joseph Dixon had served one term as governor of the Treasure State (1921-1925) before losing reelection in 1924. [Note: Dixon had previously served in the U.S. Senate from 1907-1913 before becoming governor.]
In 1928, Dixon won a three-candidate GOP U.S. Senate primary, but was defeated by 6.4 points in the general election by incumbent Democrat Burton Wheeler.
Earlier that summer, Wheeler had won a three-candidate Democratic primary that included former two-term Governor Samuel Stewart (1913-1921). Wheeler defeated Stewart by 54.9 points in the first of the former-governor's two U.S. Senate campaigns.
Next up was Democratic Governor John Erickson (1925-1933) who was famously 'self-appointed' to the U.S. Senate in March 1933 after the passing of Democratic U.S. Senator Thomas Walsh (resigning the governorship to be seated in Washington, D.C.).
When Erickson did place his name for the office before Montana voters in 1934 he was defeated – finishing in third behind James Murray in a six-candidate special Democratic primary held that July.
Two years later, in 1936, ex-Governor Samuel Stewart ran for the U.S. Senate a second time, finishing a distant third with 10.9 percent in the primary won by incumbent James Murray.
It would be a few decades before another Montana governor set their sights on a U.S. Senate seat.
In 1960, former Governor John Bonner (1949-1953) made a bid for the office but finished 9.4 points behind Lee Metcalf in second place in the Democratic primary.
The last sitting or former governor from the state to run for the U.S. Senate was Republican Tim Babcock (1962-1969) in 1966.
Babcock was in the middle of his first full term and won the GOP primary unopposed, but fell 6.3 points shy of two-term incumbent Senator Lee Metcalf in the general election.
Montana voters did not reward Governor Babcock for this senatorial bid in his 1968 reelection campaign – choosing to elect Democrat Forrest Anderson by double-digits that fall.
It should be noted that Governor Brian Schweitzer (2005-2013) did run for U.S. Senate in 2000 – four years before his governorship. Schweitzer lost to incumbent Conrad Burns.
Follow Smart Politics on Twitter.