Record Number of US Senate Candidates On 2020 Kentucky Primary Ballot
18 total candidates and seven challengers taking on an incumbent – both state records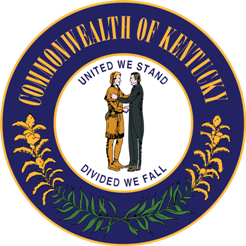 The results of Kentucky's 2020 primary elections will not be known for several days, with a competitive race taking place in the Democratic fight to take on six-term Republican U.S. Senator Mitch McConnell in November.
With the vast majority of ballots yet to be counted, a surge over the last month from Democratic state Representative Charles Booker will likely mean a single-digit victory margin – one way or another – against early frontrunner, former U.S. Marine, and 2018 6th CD nominee Amy McGrath.
While that chapter of the 2020 campaign is yet to be written, the history books have already been updated during this election cycle.
In total, there were 18 candidates on the Democratic and Republican U.S. Senate primary ballots this cycle – the largest number of candidates across the more than 40 primaries for the office in Kentucky history.
Democrats had 10 candidates vie for their party's nomination in 2020 – the second most in party history.
In 1968's open seat race to succeed the retiring Republican Thruston Morton, the names of 12 Democrats – led by radio station executive and former state Commerce Commissioner Katie Peden – and four Republicans (led by eventual general election winner Marlow Cook) appeared on the May primary ballot.
The 16 cumulative candidates running that cycle stood as the high water mark for the next half-century in the state until Tuesday's primary.
Of the 42 special and general election primaries for the office conducted since 1914, there have now been 10 cycles with at least 10 Democratic and Republicans appearing on the primary ballot.
In addition to 1968 and 2020, here are the remaining eight cycles:
1936 (10): Five Democrats (primary won by Senator Marvel Logan) and five Republicans (Robert Lucas)
1938 (12): Seven Democrats (Senator Alben Barkley) and five Republicans (John Haswell)
1940 special (11): Six Democrats (Senator Happy Chandler) and five Republicans (Walter Smith)
1944 (11): Seven Democrats (Senator Alben Barkley) and four Republicans (James Park)
1946 (11): Nine Democrats (John Brown) and two Republicans (John Sherman Cooper)
1972 (10): Five Democrats (Dee Huddleston) and five Republicans (Louie Nunn)
2010 (11): Five Democrats (Jack Conway) and six Republicans (Rand Paul)
2016 (10): Seven Democrats (Jim Gray) and three Republicans (Senator Rand Paul)
Although Mitch McConnell did not have to break a sweat during his primary campaign and will emerge with north of 80 percent of the GOP primary vote, the seven challengers he faced this cycle is a record number of opponents for a sitting Kentucky U.S. Senator.
The previous record of six primary challengers was held by Democratic U.S. Senator Alben Barkley during his campaigns for second and third terms in 1938 and 1944 respectively.
Barkley won by 13.5 points in 1938 over Governor Happy Chandler with 56.1 percent of the vote and defeated little known L. Boone Hamilton by 87.5 points with 90.0 percent of the vote in 1944.
The 60.2 percent McConnell won in his 2014 reelection bid against primary challenger Matt Bevin was the worst showing in a primary by a Kentucky U.S. Senator since Barkley's 56.1 percent in 1938.
Follow Smart Politics on Twitter.