Biden Wins Presidency With Record-Tying Low of Four Midwestern States
Overall even victorious Democratic nominees have barely carried a majority of states in the 12-state region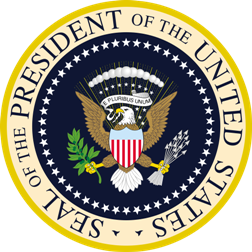 Democrats flipped the White House in 2020 in part by reversing the losses in the key Midwestern state of Michigan and Wisconsin that Hillary Clinton could not hold for the party in 2016.
Adding in Illinois and Minnesota, Democrats still only carried four states this cycle [plus one congressional district in Nebraska] – tying the mark for the lowest number of Midwestern states carried by a successful Democratic presidential nominee.
Since 1892 – the first cycle with all 12 states in the region – Democratic nominees for president have won just one-third of the elections in the Midwest (133 of 396, 33.6 percent).
The 2020 cycle is the fifth time the party has won the White House with just four Midwestern states:
1892: Grover Cleveland carried Illinois, Indiana, Missouri, and Wisconsin
1944: Franklin Roosevelt carried Illinois, Michigan, Minnesota, and Missouri
1960: John Kennedy carried Illinois, Michigan, Minnesota, and Missouri
1976: Jimmy Carter carried Minnesota, Missouri, Ohio, and Wisconsin
On average, Democratic presidential nominees have carried 6.8 Midwestern states across the 16 cycles in which they have won the White House since 1892 (108 of 192 states, 56.3 percent) and just 1.5 states during the 17 cycles won by Republicans (25 of 204 states, 12.3 percent).
Roosevelt swept the Midwest in 1932 and 1936 as did Lyndon Johnson in 1964.
Other nominees to win a majority of seats in the region were Woodrow Wilson in 1912 (nine), Bill Clinton in 1992 (seven) and 1996 (seven), and Barack Obama in 2008 (seven).
Prior to the Midwest containing 12 states, Andrew Johnson swept all four states in 1828 and 1832, James Polk carried four of five states in 1844, Franklin Pierce swept all seven states in 1852, James Buchanan won three of seven in 1856, and Grover Cleveland won just two of 10 in 1884.
Since 1892, the fewest Midwestern states carried by a victorious Republican presidential nominee is seven (George W. Bush, 2000).
Follow Smart Politics on Twitter.