Brad Little Wins Majority Support in Largest Idaho GOP Gubernatorial Field
Little has now defeated more candidates in gubernatorial primaries than any Idahoan in state history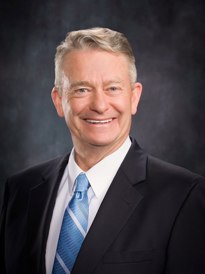 Despite an early endorsement from Donald Trump, Idaho Republican Lieutenant Governor Janice McGeachin fell far short of denying first-term Governor Brad Little his party's nomination in Tuesday's primary.
With nearly 95 percent of the vote counted, Little is enjoying a 20-point lead with 52.8 percent of the vote with McGeachin at 32.3 percent and leading in only the four northernmost of the state's 44 counties.
Voter support for Little is comparable to that received during the reelection bids of his predecessor, Butch Otter, who won 54.6 percent in 2010 and 51.4 percent in 2014.
Little, however, did so against the backdrop of the largest ever Idaho Republican gubernatorial field and the largest number of challengers during a governor's reelection bid by either party in state history.
A total of eight candidates were on the GOP ballot on Tuesday, though only one other hopeful earned double-digit support – financial advisor Ed Humphreys (11 percent). No other candidate received more than two percent of the vote.
The previous record number of Republican contenders for the party's nomination for governor was set during the previous cycle when Little won a seven-candidate field with 37.3 percent, narrowly defeating former U.S. Representative Raul Labrador.
That means Little now holds the all-time Idaho record of defeating 13 candidates in gubernatorial primaries. Otter defeated 11 candidates across his three primary victories.
By comparison, four-term Democratic governor Cecil Andrus defeated only two primary candidates (running unopposed three times), and three-time nominee C. Ben Ross beat a total of five candidates during his 1932, 1934, and 1938 campaigns. Three-time GOP nominees C.A. Bottolfsen (1938, 1940, 1942) and Robert Smylie (1954, 1958, 1962) had to dispense with just four challengers each.
The most challengers an incumbent governor from either party in Idaho had previously faced was the five who ran against Otter in 2010.
The eight-candidate GOP field ties a state record for the largest number of gubernatorial hopefuls on a primary ballot.
The open seat race for governor in 1936 saw eight Democrats vie for their party's nomination with Idaho Falls Mayor Barzilla Clark winning with just 17.4 percent of the vote with six challengers trailing by single digits including runner-up and Attorney General Bert Miller with 17.0 percent.
Tuesday's primary was the 32nd for the office in state history. [The primary era is inclusive of the cycles from 1910-1918 and 1932 to the present. For six cycles, from 1920 through 1930, both major parties selected their nominees via state conventions.]
Little will face Democratic educator Stephen Heidt – who was nominated without opposition – in the general election.
Follow Smart Politics on Twitter.