Maryland Primary Results By the Numbers
The 2022 primary sees a record Democratic gubernatorial field and a rare perennial GOP U.S. Senate candidate score a win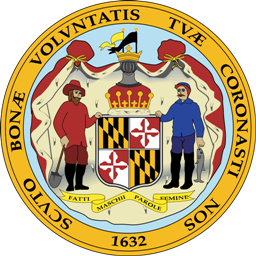 Although there may not be much drama in the deep blue state of Maryland come November, there were some interesting developments to come out of Tuesday's primary.
On the Democratic side, eyes are big and wide as the party seeks to take advantage of popular Republican Governor Larry Hogan's term-limited open seat.
A party record 10 Democrats appeared on the primary ballot including former DNC Chair Tom Perez, former U.S. Education Secretary John King, former state Attorney General Doug Gansler, and long-serving Maryland Comptroller Peter Franchot.
But, with incomplete Election Day plus mail-in and provisional ballots still to be counted, it is author and former non-profit executive Wes Moore who leads the large field – by nearly double digits over Perez.
The 10 primary candidates bests the previous record of nine set just four years prior, when former NAACP president Ben Jealous defeated Prince George's County Executive Rushern Baker by 10 points.
Across the 29 cycles since the first gubernatorial primary in Maryland in 1911, only four others saw more than five Democratic candidates in the primary:
1962 (seven): Won by Governor J. Millard Tawes
1966 (eight): Won by contractor George Mahoney on his fourth attempt
1994 (seven): Won by Prince George's County Executive Parris Glendening
2014 (six): Won by Lieutenant Governor Anthony Brown
Moore is currently sitting at a shade over 36 percent – which would be the second lowest support for a Democratic gubernatorial nominee in Maryland history behind only Mahoney's 30.2 percent in 1966.
In the Republican race to take on U.S. Senator Chris Van Hollen, it was not as noteworthy that 10 candidates also lined the primary ballot this cycle – for massive fields have been par for the course in recent cycles.
The number of GOP candidates tallied 10 in 2006, 11 in 2010, 10 in 2012, 14 in 2016, and 11 in 2018.
Since 1986, an average of 10.4 Republicans have vied for their party's nomination. [Democrats, who have held both seats in the chamber since 1987, have averaged 6.2 candidates].
What is unusual about the 2022 cycle is that it appears the projected GOP U.S. Senate nominee – contractor Chris Chaffee – will fall short of winning the support of even a quarter of the electorate.
Chaffee received 21.7 percent of the early and the incomplete Election Day vote with mail-in and provisional ballots also yet to be counted.
It seems Chaffee will eclipse the all-time low water mark for a major party Maryland U.S. Senate primary winner, set in 1998 by 81 year-old retired surgeon Ross Pierpont with just 18.4 percent.
Chaffee, like Pierpont, had made multiple prior attempts to secure his party's nomination for the office placing runner-up in both the 2016 and 2018 primaries. Pierpont had failed campaigns in 1974, 1992, and 1994 (and 2000).
Just one other also-ran Republican U.S. Senate candidate later captured his party's nomination in a subsequent campaign: former Governor and Comptroller Phillips Lee Goldsborough lost the 1916 GOP U.S. Senate primary to physician Joseph France but was victorious in 1928 en route to a general election victory.
The number of failed Maryland GOP U.S. Senate candidates who have run in multiple cycles without success is seemingly without end: John Hill (1926, 1934), Harry Lague (1956, 1958, 1962, 1964), James Gleason (1962, 1964), Harry Simms (1962, 1968, 1970), William Albaugh (1964, 1982), Howard Greyber (1986, 1994, 1998, 2000), Monroe Cornish (1986, 1988), Herbert Rosenberg (1986, 1988), Horace Rich (1986, 1988), Gene Zarwell (1988, 1992, 2004), John Webb (1988, 1994), Rob Sobhani (1992, 2000), Bill Krehnbrink (1992, 2018), Kenneth Wayman (1998, 2000), John Stafford (1998, 2000, 2004), Barry Asbury (1998, 2010), Earl Gordon (2004, 2006), Ray Bly (2004, 2006), Corrogan Vaughn (2004, 2006, 2012), Richard Shawver (2006, 2016), John Kimble (2006, 2010, 2012), Joseph Alexander (2010, 2012), Richard Douglas (2012, 2016), Brian Vaeth (2012, 2018), John Graziani (2016, 2018), and Nnabu Eze (2018, 2022).
That makes Chaffee just the third out of 29 failed GOP U.S. Senate candidates to become their party's nominee.
Follow Smart Politics on Twitter.