New Hampshire GOP US Senate Primary By the Numbers
The 2022 Republican field was tied for the largest in party history and may yield the closest ever result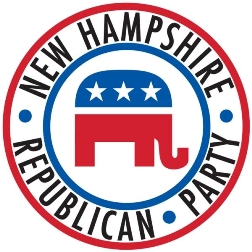 While not all votes have yet been counted, retired U.S. Army General Don Bolduc has defeated party-backed state Senate President Chuck Morse in an extremely competitive New Hampshire Republican U.S. Senate primary.
The current vote count shows Bolduc, who was runner-up to nominee Bryant Messner in the 2020 U.S. Senate primary, leading Morse by 1.11 points.
If that margin stands, it will go down in the history books as the narrowest victory in a New Hampshire GOP U.S. Senate primary across the 39 that have been held since the first such contest in 1914.
To date, the most closely decided contest was held just a dozen years ago when Kelly Ayotte escaped with a 1.14-point win against attorney Ovide Lamontagne.
Overall, 10 Republican primaries for the office have been decided by single digits including five by less than two points. The remaining three are:
1918: Governor Henry Keyes by 1.5 points over former Governor Rolland Spaulding
1950: U.S. Senator Charles Tobey by 1.7 points over former aide to Senator Styles Bridges (and future governor) Wesley Powell
1962 (special): Four-term U.S. Representative Perkins Bass by 1.8 points over Senator Bridges' widow, Doloris Bridges
The 11 candidates in the GOP primary on Tuesday ties a high-water mark for the party in U.S. Senate contests.
There were also 11 candidates battling for the nomination in 1980 when former state Attorney General Warren Rudman defeated future Governor John H. Sununu.
Ten candidates were on the ballot in the 2014 race won by former Massachusetts U.S. Senator Scott Brown.
Only three other cycles had more than four candidates: seven in 2010 (won by Ayotte), six in 1966 (won by retired Air Force General Harrison Thyng), and five in 2016 (Ayotte).
Bolduc has received 36.8 percent of the vote which will likely go down as the fourth lowest for a winning Republican U.S. Senate nominee.
Rudman won just 20.3 percent in 1980, Thyng won 29.5 percent in 1966, and Bass received 31.4 percent in 1962's special.
Bolduc will face Maggie Hassan in November who hopes to claim a third consecutive U.S. Senate victory for New Hampshire Democrats for the first time in party history.
Follow Smart Politics on Twitter.