Minnesota's GOP U.S. House Delegation Acknowledges Military and Veterans at 17:1 Ratio over DFLers
Minnesota's Republican U.S. Representatives have acknowledged holidays and days of observance recognizing the military at a 17 to 1 ratio in press releases and social media compared to DFLers over the last 12 months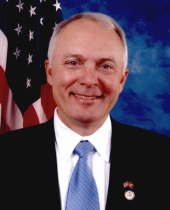 With the United States military now in harm's way on three fronts with coalition action taken in Libya in recent days, the American public is reminded once again of the sacrifices made by its armed services personnel in not only its current wars but also military conflicts over the past few centuries.
But while the number of representatives with military service in Minnesota's congressional delegation is split equally between DFLers (Tim Walz, Collin Peterson) and Republicans (John Kline, Chip Cravaack), there are notable differences as to how each party publicly demonstrates its support of the military through the press and social media.
To be sure, each member of Minnesota's Congressional delegation has from time to time stood for America's former and current armed services personnel in different ways – from seeking better benefits, to addressing unemployment issues among returning service members, or general recognition of their bravery and contributions to the country.
But in addition to working for veterans and military personnel through public policy action on the Hill, there are also important symbolic efforts political leaders take to honor those who have served – particularly on public holidays or days of remembrances when the nation's attention is turned to recognizing what the armed services do every day to keep this nation safe from its enemies.
On this dimension, the difference between Minnesota's Republican and DFL U.S. Representatives is very stark.
A Smart Politics review of official press releases, tweets, and Facebook posts by Minnesota's U.S. House delegation over the past 12 months finds that Minnesota's GOP Representatives have issued statements on days that pay respect to the nation's armed services at a ratio of 17 to 1 over DFLers.
Over the past year, the Gopher State's current U.S. Representatives have issued 1,343 tweets from their official Twitter accounts, 502 press releases, 463 posts on their official Facebook accounts, and 87 blog entries on their government web pages for a total of nearly 2,400 public messages via their governmental and social media sites.
(Note: For this analysis Smart Politics examined the statements made by the seven representatives who have been in office from April 2010 through March 2011: Democrats Tim Walz, Betty McCollum, Keith Ellison, and Collin Peterson and Republicans John Kline, Erik Paulsen, and Michele Bachmann. Statements made by Freshman GOPer Chip Cravaack were also analyzed once he was sworn into office in January 2011, although no such holidays or days of remembrance have occurred during his 2+ month tenure.)
Among the 2,395 messages issued during the last year, Minnesota's Republican Representatives made 17 statements on the various days of remembrance recognizing the military during this span, compared to just one statement by the Gopher State's DFLers.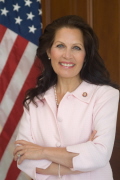 Michele Bachmann led the way with 11 statements, compared to five made by Erik Paulsen, two by John Kline, and one by Collin Peterson.
For example, on Memorial Day last year, Bachmann, Kline, and Paulsen each issued public statements of some sort on their U.S. House websites or social media pages, compared to none by the DFLers.
Bachmann tweeted:
"Today we honor the memory of our brave men and women who have given everything in defense of our country. Thank you for your service."
John Kline – a 25-year veteran of the Marine Corps who served in Vietnam – issued a press release that stated the best way to honor those who have given their lives to defend America's freedom in the past was to meet the needs of the nation's veterans of today and tomorrow.
Erik Paulsen also issued a press release which stated in part:
"As a member of Congress, there is no responsibility I take more seriously than the one I have to the men and women of our Armed Forces. On Memorial Day, let us all take the time to truly reflect on what this day means – and also give thanks to all those who have served, and all those who are serving today."
Then, on Veterans Day last November 11th, Bachmann, Kline, and Paulsen were again unified in publicly recognizing the country's military, while Walz, McCollum, Ellison, and Peterson issued no statements on their House websites or through social media.
Bachmann tweeted a Veterans Day greeting as well as issued a news release that stated in part:
"As we gather with friends, family and neighbors to remember veterans today, we are reminded how precious our freedom is. November 11th is set aside to remember those who answered the call to protect and defend, but men and women across the world will continue to protect and defend us tomorrow, and for as long as freedom is threatened. We are eternally grateful for the sacrifices they have made."
Representative Kline's press release emphasized the need to keep our nation's promises to those who have served:
"As the husband of a career Army nurse, the father of a son who has served tours of duty in Iraq and Afghanistan, and a 25-year Marine Corps veteran, I consider it one of my greatest responsibilities in Congress to make sure we keep our promises to America's military personnel – present and past – and their families and ensure they have the support they deserve."
Paulsen tweeted in honor of those "who have answered the call" and issued a press release emphasizing the sacrifices of those who have served in the past:
"On this Veterans Day, please take time to thank and remember those that have chosen to defend our nation. But also, please remember and honor those that have answered the call when it was needed most; those men and women who served because it had to be done.

Our veterans and service men and women hold a unique place in our nation's history. For 234 years we have asked so much of them. Because they have answered the call and done so readily and with great honor, I know we will continue to call on them tomorrow and well into the future."
But Minnesota's Republican U.S. House members have released statements not simply on these two high-profile national holidays, but also on other days throughout the year that honor and remember the military:
· Paulsen tweeted a message honoring the 65th Anniversary of VE Day on May 7th.
· Bachmann tweeted and issued a Facebook post on Military Spouse Day (May 7, 2010)
· Bachmann also tweeted and posted a message on Facebook in honor of POW / MIA Day (September 16).
· Paulsen tweeted a birthday greeting to the U.S. Marine Corps on its 235th birthday (September 10).
· Bachmann also issued a statement via Twitter and Facebook on Pearl Harbor Day (December 7).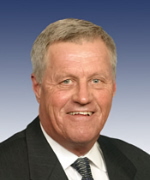 On the DFL side, only Collin Peterson – who served in the North Dakota Army National Guard – issued a statement over the past 12 months on these days of remembrances, marking the 60th Anniversary of the Korean War last June.
While Bachmann, Paulsen, and to some extent Kline have been more adept at utilizing new media than most of the state's DFLers, these four DFL representatives nonetheless issued over 1,000 statements and messages collectively during the past year with Betty McCollum releasing the most press releases on her U.S. House website (103) of the entire state delegation and Keith Ellison issuing the most tweets (740 – more than double any other member).
Moreover, from time to time, these DFLers did issue statements on holidays and other days of observance – just not those recognizing the nation's military.
For example:
· Betty McCollum issued one such statement, choosing to honor World AIDS Day (December 1).
· Tim Walz, who served for 24 years in the Nebraska and Minnesota National Guards, also made one statement, commemorating the 75th Anniversary of Social Security (August 11).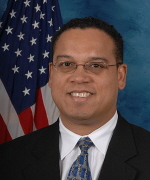 · Keith Ellison, meanwhile, focused his attention through press releases or tweets on events such as Earth Day (April 22), International Human Rights Day (December 10), Martin Luther King Day, and Nowruz, the Persian New Year (March 20).
In fact, when all three of Minnesota's GOP representatives issued statements remembering the U.S. military last Memorial Day, Representative Ellison chose instead to issue a press release criticizing the Israeli blockade on Gaza and calling for an immediate investigation of the Flotilla incident that involved the Israeli military and a half dozen ships in the Mediterranean.
And there's this final note.
Although July 4th is not a military day of remembrance per se, DFLers were also silent in issuing Independence Day greetings last year, while Representatives Bachmann and Paulsen released statements on this important day in U.S. history.
Note: This report only analyzes those statements and messages made through Minnesota's U.S. Representatives official U.S. House and social media sites. It does not document any additional behind the scenes meetings or public events attended related to military personnel or issues that the representative does not also push through these government or digital media sites.
Follow Smart Politics on Twitter.