Scoreboard: Navy 21, Army 14 (Presidential Commencement Addresses)
Although it is 43 years its junior, the Naval Academy has hosted 50 percent more commencement addresses by sitting U.S. Presidents than West Point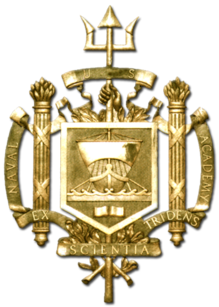 Barack Obama will deliver his final commencement address of the spring on Friday when he visits the United States Naval Academy in Annapolis, Maryland.
The address will be the second by Obama at the institution (he also spoke at the naval commencement in 2009) and is the 16th president to speak in Annapolis for commencement over the last 132 years.
And just as the Navy Midshipmen have the advantage over the Black Knights of Army in the annual football game, the Naval Academy has listened to many more commencement addresses by sitting presidents over the decades.
Overall, sitting presidents have delivered 21 commencement addresses at the U.S. Naval Academy compared to 14 at the U.S. Military Academy in West Point, New York.
The Naval Academy holds this advantage despite being established 43 years after the Military Academy (1845 vs. 1802). (However, especially relevant for earlier presidents, Annapolis is approximately eight times closer to Washington, D.C. (33 miles) than West Point (274 miles)).
Sitting presidents have also spoken at commencement nine times at the U.S. Air Force Academy in Colorado Springs, Colorado, eight times at the U.S. Coast Guard Academy in New London, Connecticut, and once at the U.S. Merchant Marine Academy in Kings Point, New York.
The first sitting president to speak at any of the nation's five United States Service academies was James Garfield in 1881 in Annapolis.
(Note: according to the U.S. Naval Academy Public Affairs Office, both Ulysses Grant (1869) and Rutherford Hayes (1877) attended commencement exercises at the Naval Academy but did not speak).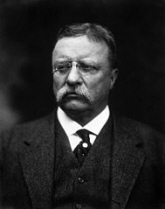 After Garfield, it would be 21 years before the next president spoke at the Naval Academy for graduation – Teddy Roosevelt in 1902.
Roosevelt also delivered the commencement at West Point that year – the first ever by a sitting president at the U.S. Military Academy according to its Public Affairs Office.
Roosevelt famously resigned from his position as Assistant Secretary of the Navy in 1898 to serve in the U.S. Army, commanding the Volunteer Cavalry ("Rough Riders") at the rank of Lieutenant Colonel (later promoted that year to Colonel).
Roosevelt is one of just two presidents to give the commencement address to more than one U.S. Service academy in the same year.
In 1991, George H.W. Bush gave addresses at the Air Force Academy (May 29th) and then the Military Academy three days later (June 1st).
The 21-year gap between Garfield and Teddy Roosevelt at commencement in Annapolis would prove to be the longest between sitting presidents at the Naval Academy in history – just eclipsing the 20-year period between Franklin Roosevelt's speech in 1938 and Dwight Eisenhower's in 1958.
Roosevelt also spoke at the 1905 ceremony and only four presidents thereafter would fail to give a Naval Academy commencement speech: Herbert Hoover, Harry Truman, Lyndon Johnson, and Gerald Ford (though LBJ did do so as Vice-President in 1963).
Roosevelt was followed by William Taft (1912), Woodrow Wilson (1914), Warren Harding (1921), Calvin Coolidge (1925), Franklin Roosevelt (1933, 1938), Eisenhower (1958), John Kennedy (1961), Richard Nixon (1974), Jimmy Carter (1978), Ronald Reagan (1985), George H.W. Bush (1992), Bill Clinton (1994, 1998), George W. Bush (2001, 2005), and Obama (2009, 2013).
As for the U.S. Military Academy, Roosevelt's 1902 commencement address was followed by Presidents Wilson (1916), Franklin Roosevelt (1935, 1939), Eisenhower (1955), Kennedy (1962), Ford (1975), Reagan (1981), George H.W. Bush (1991), Clinton (1993, 1997), George W. Bush (2002, 2006), and Obama (2010).
The U.S. Air Force Academy has received the third largest number of commencement speeches by sitting presidents since its establishment in 1954 with nine: Presidents Kennedy (1963), Nixon (1969), Reagan (1984), George H.W. Bush (1991), Clinton (1995, 1999), George W. Bush (2004, 2008), and Obama (2012).
The U.S. Coast Guard Academy, established 67 years prior in 1876, ranks fourth among the five U.S. Service academies with eight such addresses: Presidents Johnson (1964), Reagan (1988), George H.W. Bush (1989), Clinton (1996, 2000), George W. Bush (2003, 2007), and Obama (2011).
George W. Bush addressed the U.S. Merchant Marine Academy, established in 1943, at commencement in 2006.
Although not military academies, sitting presidents have given graduation remarks to armed services personnel once each at:
· The U.S. Naval Base Fleet Sonar School in Key West, Florida (Harry Truman, 1949)
· The U.S. Naval Officer Candidate School in Newport, Rhode Island (Richard Nixon, 1971)
· The U.S. Uniformed Services University of the Health Sciences (Ronald Reagan, 1987)
· The U.S. Army Basic Training ceremony at Fort Jackson, South Carolina (George W. Bush, 2007)
Follow Smart Politics on Twitter.