Immigration: The Invisible Issue in the MN US Senate Race?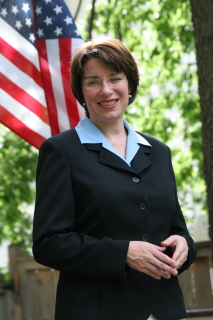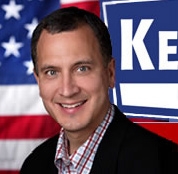 Illegal immigration continues to be a hot topic nationally, regularly ranking in the Top 5 most important national problems and Top 3 priorities for the U.S. Congress. Not only has the question of how to handle the influx of illegal immigrants that cross the US-Mexican border permeated the national debate during the past year, but immigration has also emerged as a bona fide statewide concern to many Minnesotans. In fact, a July 2006 poll by the Star Tribune found the public to view immigration as the seventh most important problem facing the state of Minnesota.
However, you wouldn't know any of this from Minnesota's U.S. Senate race.
Likely DFL nominee Amy Klobuchar does not specifically address the problem of illegal immigration anywhere on her campaign website. Klobuchar does state the nation must better secure its borders – but only in the context of the war on terror (such as in her speech to the State Democratic Party Convention earlier this year). In her Plan to Keep America Safe, Klobuchar stresses the need to:
"…Implement a comprehensive screening system at the border that is interoperable with FBI databases to stop individuals who pose threats to our security. Let's stop playing politics with border security and get something done… by this I mean passing a bill for the fencing and security measures that has been debated in Congress for way too long."
Is Klobuchar's stated support of the need for 'fencing' and 'stopping individuals' also a way to implicitly seem tough on illegal immigration without actually saying those magic words? (Words that could potentially rile coveted left wing Minnesota voters and interest groups that oppose ending the influx of illegal immigrants across the southern border).
On the other side of the ballot, likely GOP candidate Mark Kennedy is on record stating "Immigration reform will undoubtedly be a major issue of this campaign, providing a major contrast between myself and Amy Klobuchar." But has Kennedy made immigration a major issue in the Senate race? Not yet.
Kennedy does briefly mention illegal immigration on his campaign website, tying the issue to safety and border security, calling for the need to "Protect our borders by passing an immigration reform bill that puts border security first." But Kennedy does not go into any further detail on that issue position.
Despite the vagueness on his website, the truth is Kennedy actually has a hard record of taking a very strong stand against illegal immigration, including support for building a fence on the border, banning criminals from becoming U.S. citizens, increased enforcement of laws against and penalties for employers who hire illegals, requiring new citizens to pass an American history test in English, and demanding new citizens pledge undivided allegiance to the American flag.
But Kennedy does not advertise his support for any of these measures on his campaign website; it's there if you look hard enough, buried in an old news release, but the campaign has obviously adopted a strategy to use imprecise catchphrases ("border security" and "immigration reform") instead of calling attention to his actual tough-on-illegal-immigrants record to Minnesotans.
So it seems on a key national and statewide issue, Minnesota voters will have a choice between one candidate who hasn't really outlined a plan at all, and another candidate who has a plan, but doesn't seem to want the voters to know about it.
Is this immigration politics smart politics?