WI Primary Roundup: Incumbents Sail, with One Notable Exception
Official results will not be released by the Wisconsin State Elections Board until September 26th, but it is unlikely any statewide or district incumbents broke a sweat last Tuesday night…with the exception of Peg Lautenschlager in her bid to remain the state's Attorney General.
All three incumbent state senators were victorious, winning approximately three-quarters of the vote each:
District 7: Jeff Plale (Democrat), 74%.
District 23: David Allen Zien (Republican), 73%.
District 25: Robert Dauch (Democrat), 77%.
All ten incumbents from the State Assembly moved ahead to the general election as well, with only one near-competitive race among the bunch (District 53, decided by nine points).
District 16: Leon D. Young (Democrat), 80%.
District 24: Suzanne Jeskewitz (Republcan), 61%.
District 25: Bob Ziegelbauer (Democrat), 62%.
District 49: Gabe Loeffelholz (Republican), 60%.
District 50: Sherly K. Albers (Republican), 77%.
District 53: Carol Owens (Republican), 54%.
District 73: Frank Boyle (Democrat), 66%.
District 81: Dave Travis (Democrat), 58%.
District 83: Scott L. Gunderson (Republican), 81%.
District 91: Barbara Gronemus (Democrat), 81%.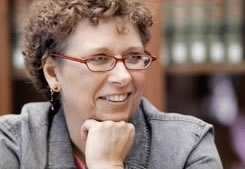 The statewide race for Attorney General received the most attention in the run-up to the primary—and the results did not disappoint those wanting a close finish. Beleaguered 1-term Democratic incumbent Peg Lautenschlager was ultimately defeated 53-47 by County Executive Kathleen M. Falk in a race that cannot rightly be characterized as a true upset—as Lautenschlager had been fighting for her political life ever since her 2004 arrest on drunk driving charges.
The most interesting horserace of the evening proved to be in the Democratic primary in US House District #1 in which 2004 nominee Jeffrey Chapman Thomas narrowly bested a crowded field of five candidates (winning by three points with a 25% plurality). Thomas will have to knock on a lot of doors in the next few months to gain ground on four-term GOP incumbent Paul Ryan (who beat Thomas with 65% of the vote in 2004).
Now that the primary season is over, all eyes in Wisconsin will turn to the state's marquee match-ups: Jim Doyle vs. Mark Green in the race for Governor and physician Steven Kagan vs. State Assembly Speaker John Gard in the open 8th US congressional district. While political upsets seem to be a rare commodity these days, Smart Politics has the sneaking suspicion one of these two seats will switch parties. Will it occur in Madison with a not too popular democratic incumbent governor, or up in the Northeast in an open GOP-controlled, US House district?