IA-1: Dems Best Chance for a Pick-Up in Upper Midwest
Smart Politics' continuing look at competitive US House races across the Upper Midwest began yesterday with a discussion of the Republican's best shot at picking up a seat (IA-3). On the other side of the spectrum is Iowa's 1st Congressional District—which is the best chance not only for the democrats to pick up a seat in the Upper Midwest but also one of the most prized targets across the nation for the Democratic Party across the nation.
The 1st District is an open race, vacated by 8-term GOP congressman Jim Nussle who opted to run for Governor in 2006. Democrats were on the verge of giving Nussle a competitive race in recent years, but always falling short: losing by 12.6, 7.5, 11.2, 11.7, 14.5, and 11.9 points from 1994 to 2004. (The last two races after redistricting—the current district comprises twelve eastern counties of the state: Black Hawk, Bremer, Buchanan, Butler, Clayton, Clinton, Delaware, Dubuque, Fayette, Jackson, Jones, and Scott).
In 2006 the Democrats are running former Iowa Trial Lawyers Association President Bruce Braley against GOP businessman Mike Whalen. A recent poll by the Des Moines Register of likely voters spots Braley a 7-point lead, 44-37 with a significant 17% still undecided (not too surprising with two fresh faces on the November ballot in a fairly competitively drawn district).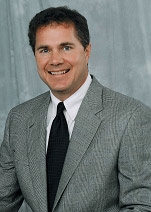 Braley has crafted a campaign that is tough on key issues—among his top priorities are policies to help curb illegal immigration (no amnesty), securing the nation's borders and ports, and supplying U.S. troops in Iraq with better body armor. However, Braley should appeal to his democratic base in his proposals to raise to the minimum wage, increase funds to education, expand access to health care, end subsidies to oil companies, expand stem cell research, and protect a woman's right to an abortion.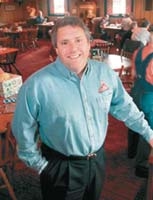 Whalen's policy positions should also help him wrap up his GOP base. He presents himself as much more of a hawk on key foreign policy issues like Iraq and the War on Terror—characterizing Braley as a 'cut and run' candidate and instead advocates an "as long as it takes" position for keeping U.S. troops in Iraq. Whalen also opposes amnesty for illegal immigrants, but is much more specific than Braley as to how he would help guard U.S. borders (I.D. cards, fences, more border control agents etc.). Whalen departs from Braley on the expected issues: he is pro-life, anti-gay marriage, and against new federal funding for stem cell research.
But in a competitive district like Iowa's 1st, the ultimate determinant as to whom emerges victorious in November may hinge less on the issues and campaigns of the individual candidates, and more on the district voter's general mood towards the democrats and republicans—specifically how the Republicans currently in charge in D.C. are faring on key issues like Iraq, Immigration, and gas prices.