Blue Dog Democrats Well Represented in Upper Midwest
The Blue Dog Democrats, though a dying breed, have a fair-sized delegation from the Upper Midwest. The Blue Dog coalition (originally formed in 1995) is a group of 37 conservative and moderate democrats who are seen as serious players in the policy arena due to frequently being swing votes. While Blue Dogs represent just 18% of US House Democrats across the nation, 30% of the Upper Midwest's democratic representatives are members of this coalition.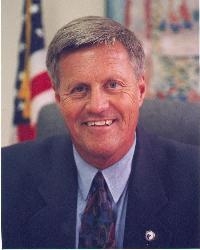 Eight-term representative Collin Peterson (MN-7) is the senior member of the Upper Midwestern wing of this coalition, and is well known for crossing party lines on key votes. Peterson is joined by six-term congressman Leonard Boswell (IA-3) and two-term congresswoman Stephanie Herseth (SD-At large).
The Blue Dog Coalition's stated goals are to "continue to make a difference in Congress by forging middle-ground, bipartisan answers to the current challenges facing the Country. A top priority will be to refocus Congress on balancing the budget and ridding taxpayers of the burden the debt places on them. The group also expects to be involved in a variety of issues, where the stale extreme left vs. right approach requires a breath of fresh air."
The Blue-Dog mantra certainly seems to have appeal for voters in the districts of these three representatives.
As discussed earlier at Smart Politics (September 19), Boswell appears to be safely leading in his race against Jeff Lamberti.
Peterson is considered to have one of the safest Democratic seats in the country, representing counties along Minnesota's western rim of the state. Peterson first defeated seven-term GOP incumbent Arlan Stangeland by 7.1 points in 1990. He then narrowly won in 1992 (by 1.3 points) and 1994 (2.6 points) before thoroughly dominating his GOP counterparts from 1996-2004 by an average margin of victory of 36 points.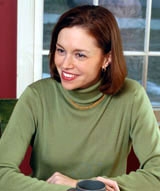 Stephanie Herseth enjoys a 63% favorability rating by South Dakotans and an early poll had her more than doubling the support of her GOP opponent Bruce Whalen (Argus Leader/KELO-TV, July 2006). Herseth's family has a long political history in the state—her grandfather was governor of South Dakota, her grandmother was Secretary of State, and her father served in the state legislature for twenty years and was the Democratic Party's nominee for governor in 1986. Herseth won South Dakota's at-large seat to the U.S. House of Representatives in a June 1st special election. The special election was called to fill the seat vacated by Representative William Janklow who resigned on January 20th after being convicted of manslaughter for killing a motorcyclist with his automobile. Herseth edged Republican nominee Larry Diedrich by just two points (approximately 3,000 votes) and then won her rematch against Diedrich that fall by 8 points.