Obama Fights Back At Australian PM, Though Fails Math Test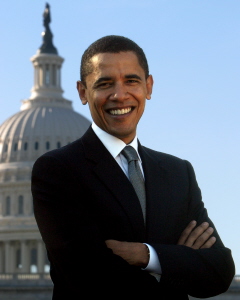 In a rare intervention into internal U.S. politics, Australian Prime Minister John Howard criticized 2008 Democratic presidential candidate Barack Obama's Iraq strategy to withdraw U.S. troops by March 2008. Howard told reporters if he was a terrorist he would "circle March 2008 on the calendar" and hope for Obama (and the Democrats generally) to win the '08 election.
In a likewise bold move, Obama shot back at Howard:
"It's flattering that one of George Bush's allies on the other side of the world started to attack me the day after I announced … I would suggest he calls up another 20,000 Australians … (otherwise) it's just a bunch of empty rhetoric."

Obama's strong remarks against Howard, who is currently up for election in Australia, will no doubt play well with the Democratic base—but perhaps not so much with math majors. Australia's population is less than 7 percent of the United States, so a proportionate build-up in Australia's presence in Iraq would hover around 1,350 troops, not 20,000. Australia has more than 1,000 troops in Iraq at the moment.